Gleaners joins the Feeding America food bank network in observing September as Hunger Action Month®, with Hunger Action Day taking place on Friday, September 23.
Hunger is hidden; it exists in every community, every neighborhood, and every school. In Southeast Michigan, 1 in 7 people – including 1 in 5 children – are facing food insecurity. Food shouldn't be an impossible choice, but far too many of our neighbors are choosing between food and other important expenses in their lives, such as childcare, medicine, housing, and electricity.
Here are just some of the many ways you can help feed hungry neighbors through Gleaners on Hunger Action Day:
Share food information and resources
Let your friends, family, and neighbors know about Gleaners' upcoming Community Mobile Food Distribution events, which are free and open to the public and take place M-F every week. Browse our schedule of upcoming distributions or view the food map of Gleaners' 600+ agency partners.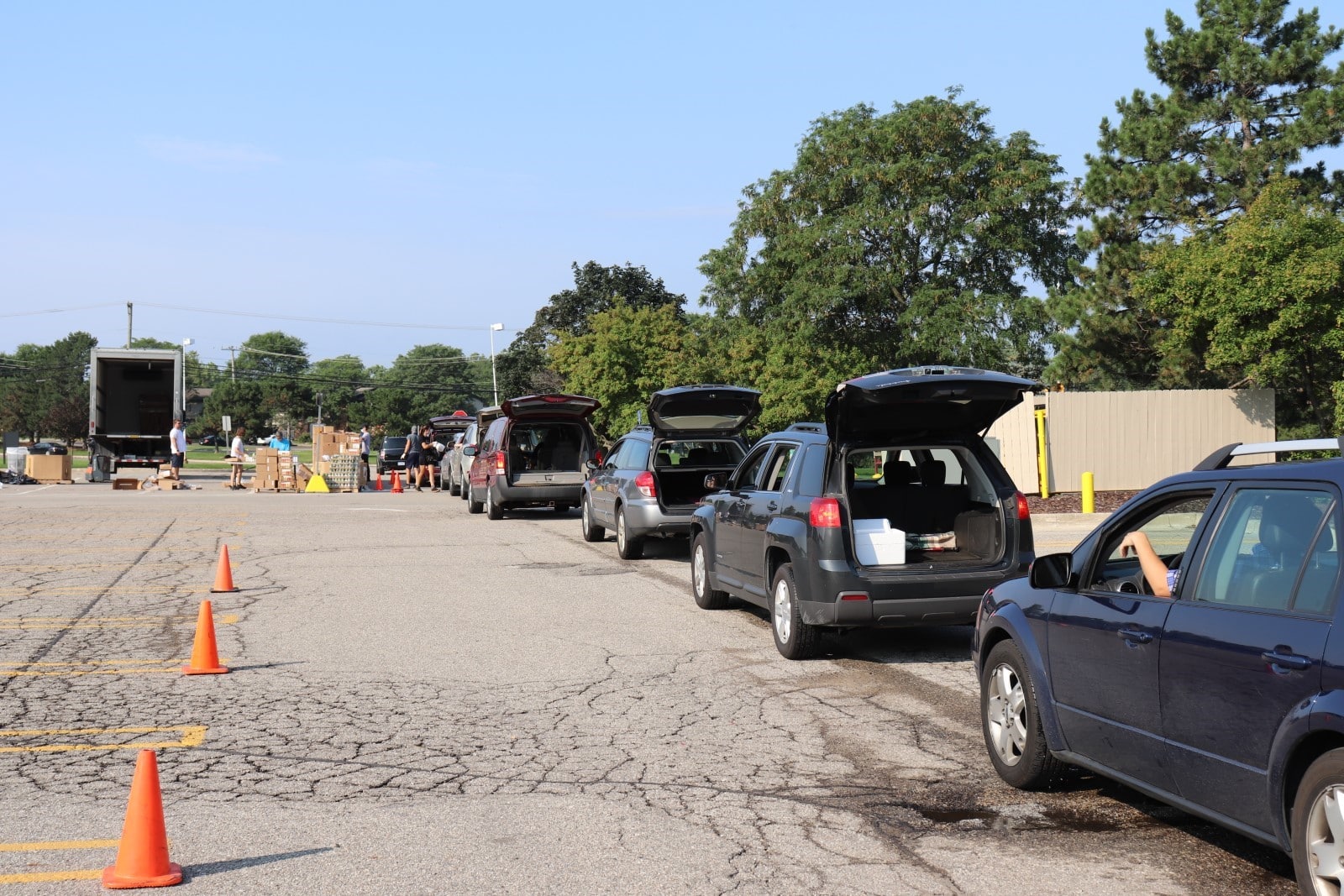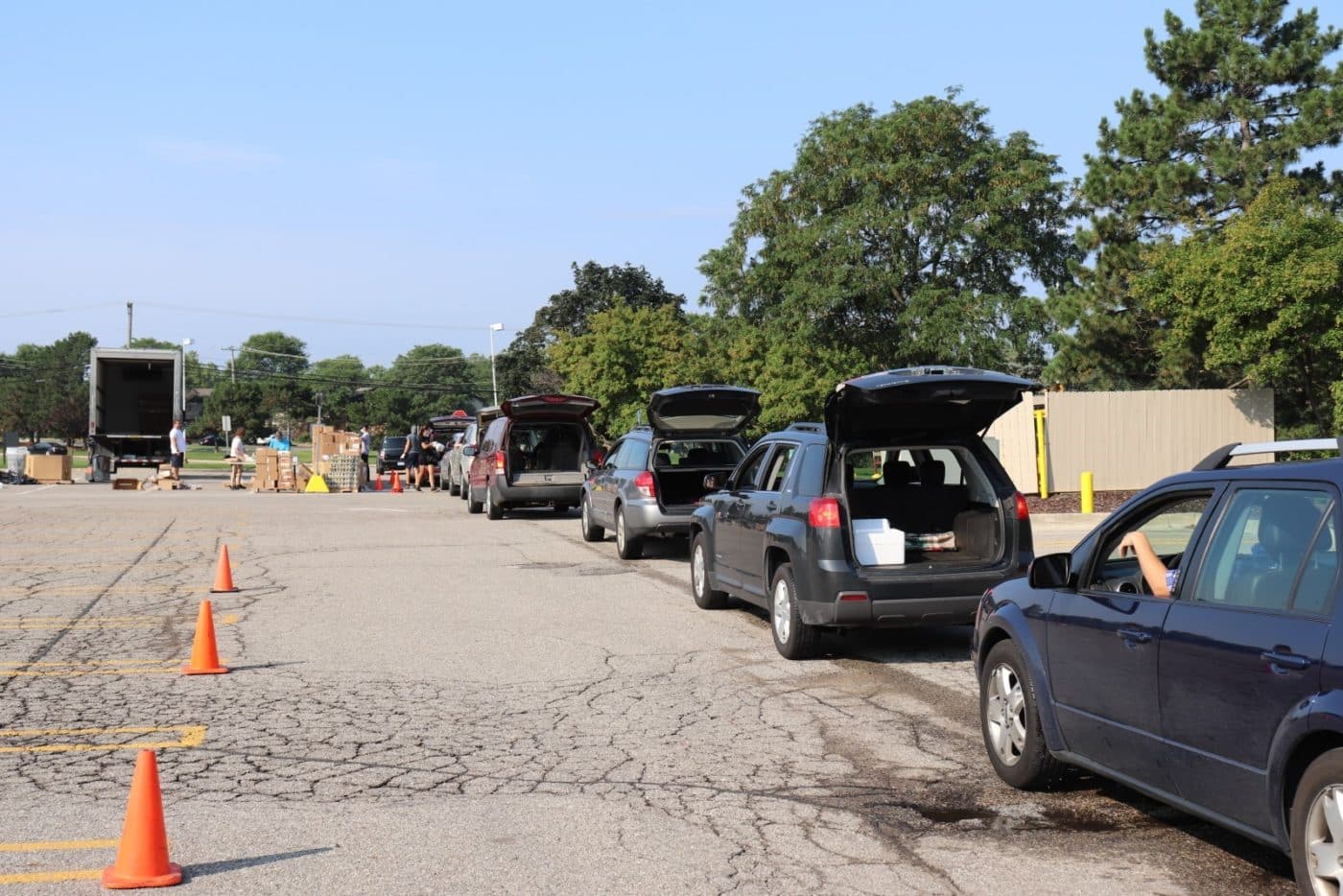 Volunteer at Gleaners
Volunteering with Gleaners is a rewarding experience that makes a huge impact in the lives of our hungry neighbors. Individuals, organizations, and groups are invited to participate in our many volunteer opportunities at Gleaners, including the Mercado Food Hub in Detroit and Gleaner's South Campus Warehouse in Taylor. Sign up for a volunteer shift today!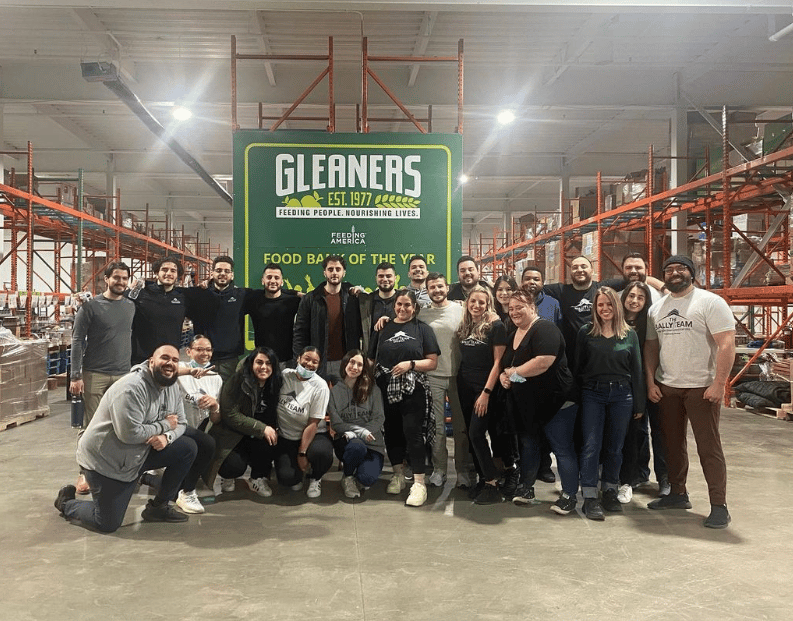 Start a Food & Fund Drive
Gleaners offers three easy and engaging ways for members of the community to collect food and funds for our hungry neighbors: food drives, fund drives, and virtual food drives! From collecting nonperishable food items to fundraising to creating online competitions, Gleaners offers customizable and community-centric options that work best for your unique giving goals. Get started by completing the Food & Fund Drive form or by emailing Katie Body, Community Giving Manager at Gleaners, at kbody@gcfb.org.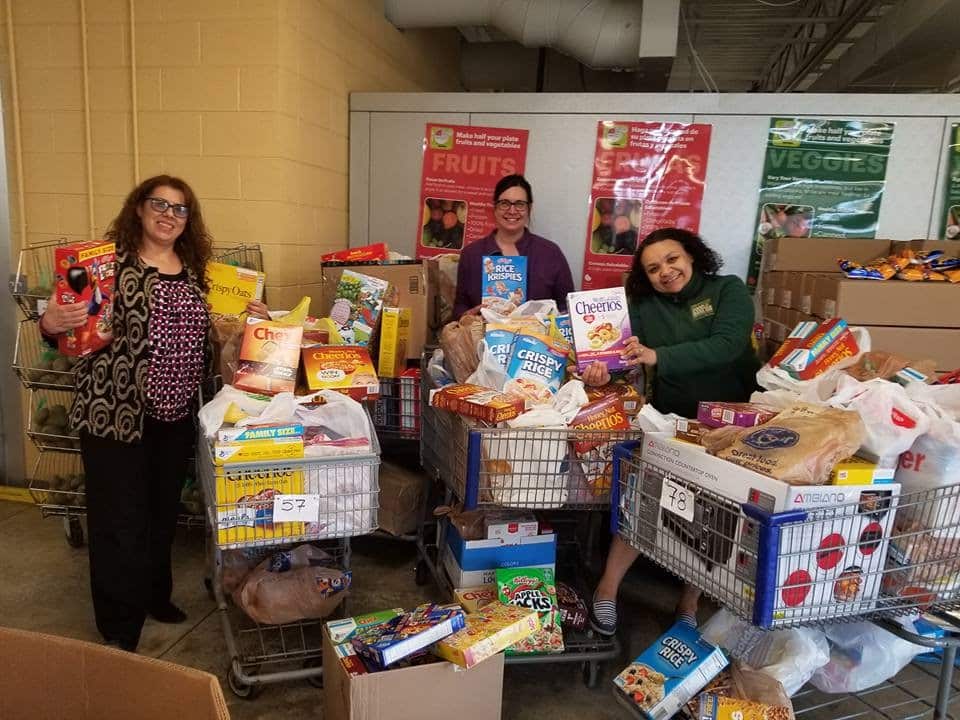 Double Your Donation To Gleaners
Now through October 11, 2022, Weingartz is matching all donations to Gleaners, up to 1 million meals! Your gift will go twice as far in helping families put nutritious food on the table. Every $1 donated provides 6 meals, thanks to the Mow Down Hunger match. Make a 2X gift to Gleaners today!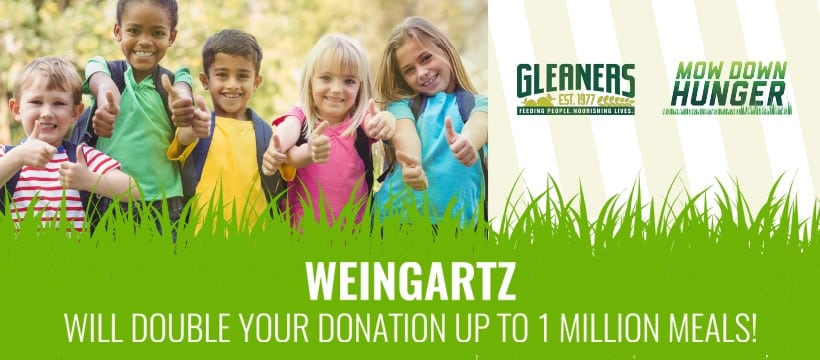 Raise awareness
Wear orange, the color of hunger relief, on Friday, September 23, 2022. Join the conversation on social media by tagging your photos with #HungerActionDay