Our Mission
We exist to provide households with access to sufficient, nutritious food and related resources.
We accomplish this through collaboration, efficient operations, education, and innovative solutions to achieve a hunger-free community in Southeast Michigan.
We believe hunger can be solved.
We believe people are worth investing in.
We believe "child" and "hunger" are two words that should never go together.
We believe everyone benefits from a hunger-free community.
We believe real change takes courage.
We believe complex problems take collaborative solutions.
We believe in the dignity of every person in the community.
We believe good data enables better decisions.
Headquartered in Detroit, Gleaners serves five Southeast Michigan counties: Wayne, Oakland, Macomb, Livingston and Monroe. Gleaners provides food to nearly 400 partner soup kitchens, food pantries, shelters, schools and other agencies across the region, and supplements the efforts of those partners by offering direct service drive-up grocery distributions. Gleaners further empowers households with food programs and education to help overcome food insecurity. In its fiscal year 2023, Gleaners distributed more than 50 million pounds of food to our neighbors in need. Every dollar donated provides three meals.
Food Distribution
Gleaners is a vital link between available food and our neighbors who need it most. Local and national food producers often have surplus products that go to waste for lack of a way to safely and efficiently bring it to market. Gleaners has developed a very efficient, technologically advanced system to collect, store, and distribute food with very little waste through our state-of-the-art distribution center in Wayne County, supported by our distribution center in Livingston County and our headquarters in Detroit. This process allows Gleaners to handle a tremendous volume of donated food, as well as the fresh produce we purchase, to ensure our communities have access to a variety of healthy, nutritious food.
Our partner agencies face tight budgets and an increasing need for services. Gleaners is devoted to getting surplus food and donated items directly to our partners, saving their organizations time and money so they can focus on better serving their communities. Together, we are increasing the amount of vital, emergency food available to our neighbors facing food insecurity and building capacity for service organizations to make an even greater impact toward solving hunger.
Gleaners also hosts direct-service, mobile distributions strategically located throughout our service area to supplement our partner network. These sites, operating on a rotating basis five days per week offer balanced nutrition – including fresh milk, vegetables, fruit, whole grains, lean protein and shelf-stable items – with no appointment necessary, built on a "no-contact," drive-through model.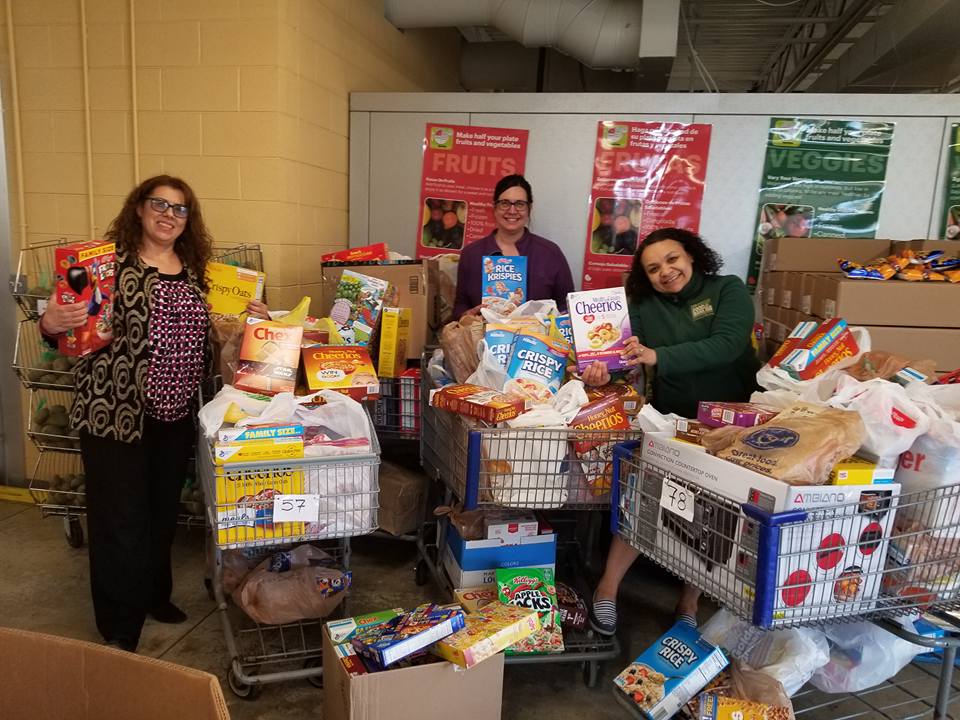 Our Vision is to End Hunger in Southeast Michigan
Gleaners is committed to distributing nutritious, high-quality food to people in need. In collaboration with our partner agencies, the Feeding America network, and our program partners, Gleaners is driving new solutions to improve the health and well-being of our entire community. 
Everyone wins when hunger is solved. When we achieve food security, every positive outcome becomes more likely—from higher graduation rates to increased job retention to better patient health. 
Our Strategic Priorities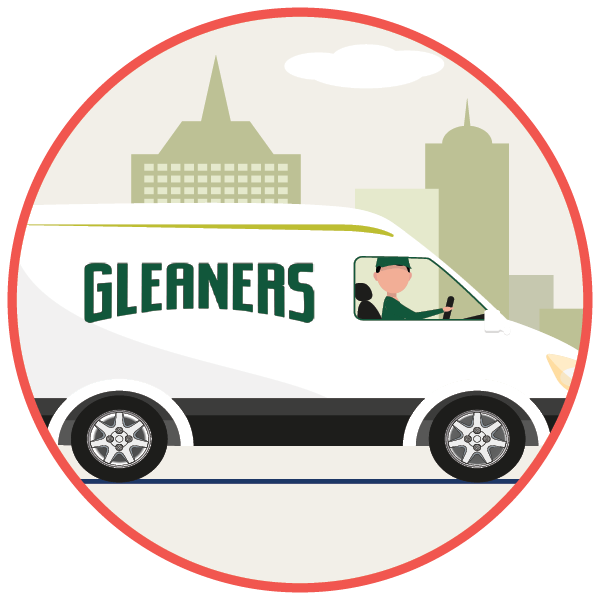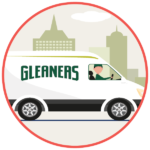 Meet People Where They Are
Actively engage households to drive best programming.
Eliminate barriers to food access.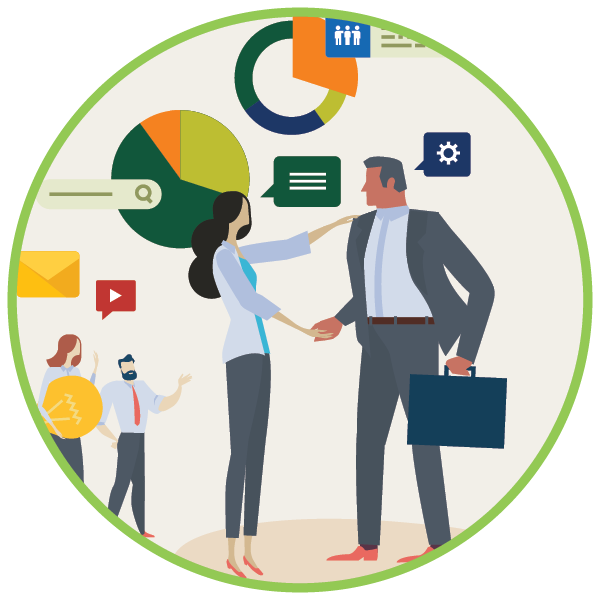 Foster Innovation

Engage with partners who benefit when food security is achieved.
Use data to understand opportunities and results.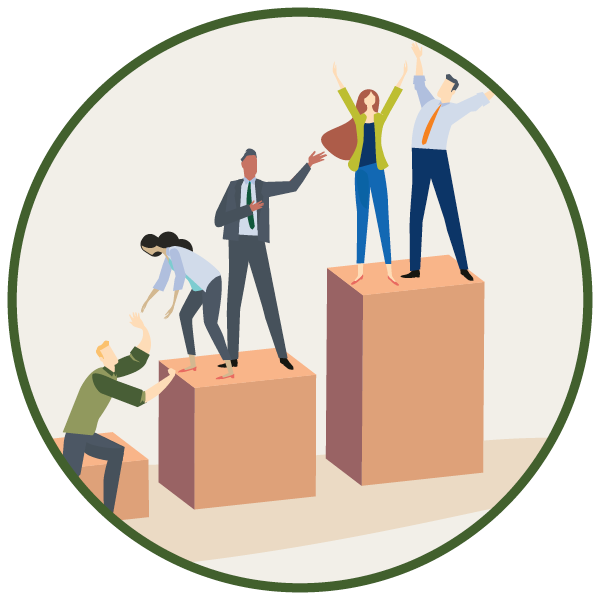 Partner for Greater Impact 

Connect with partners to understand challenges and maximize impact.
Invest in collaborations for powerful collective impact.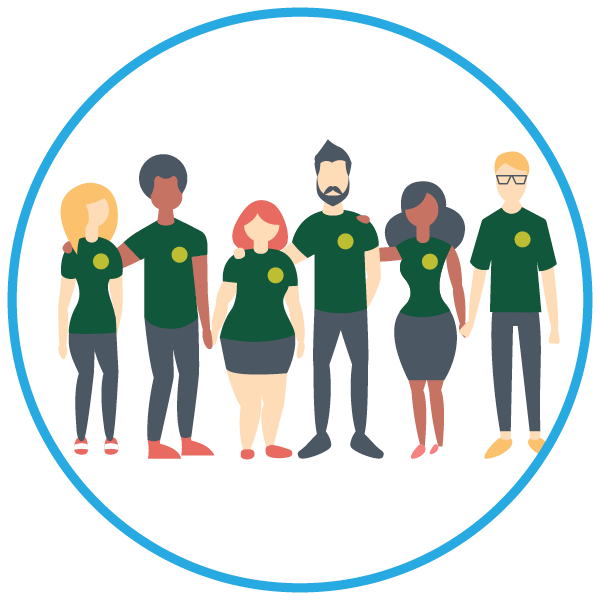 Optimize Our People Power
Partner with volunteers to broadly engage the community.
Foster a team culture that is engaged and empowered.
Prioritize diversity, equity and inclusion.  Align with communities we serve.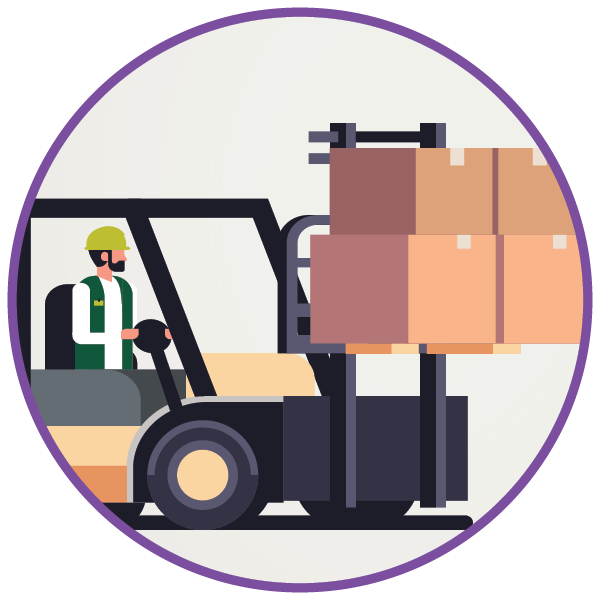 Scale Up Solutions That Work 
Size our facilities and distribution network to meet the needs of the whole community.
Encourage large scale investors in health care, government, education and business to make food security a priority.
One of the First Food Banks in the United States
Born in 1940, Gene Gonya grew up on the family farm in Ohio. At age 19, he became a Brother in the Jesuit Religious Community believing in their motto of "doing all for the greater honor and glory of God." In 1977, Gene chose to leave the Jesuit Community and continue his mission of community service as a layperson of the Catholic Church.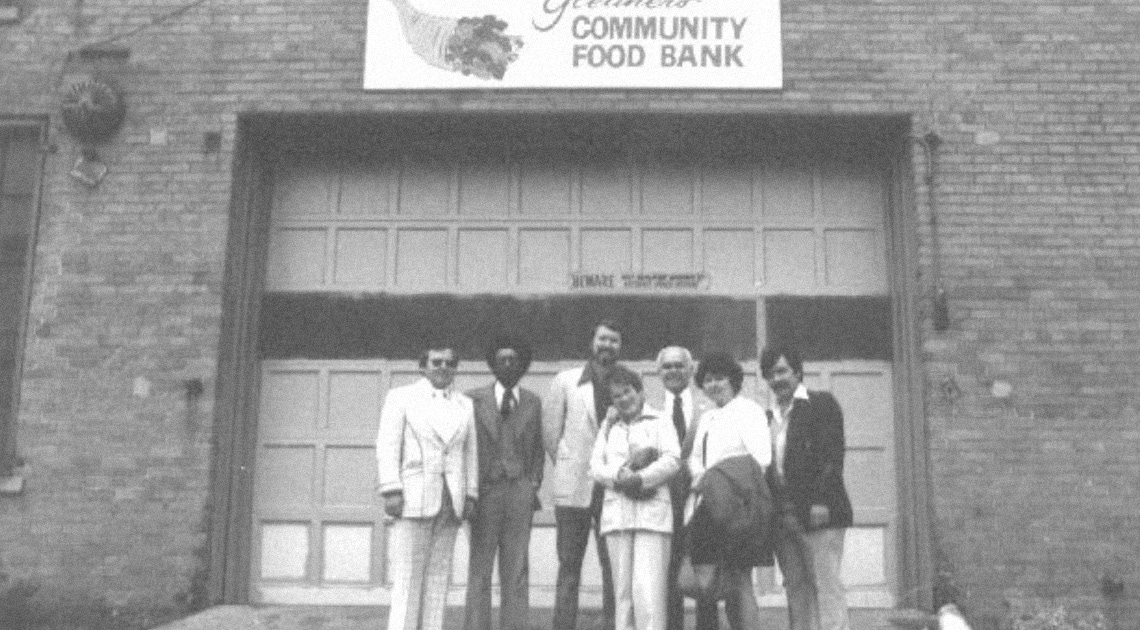 In April of 1977, he co-founded Gleaners Community Food Bank, renting the first floor of a warehouse on Detroit's near eastside, a stone's throw from the Capuchin Soup Kitchen.  The food bank was founded to solicit surplus food, store it safely, and distribute it to agencies that are the direct providers to members of our communities experiencing food insecurity. The food bank could accept donations – such as truckloads of produce from Gene's family farm – and "bank" it for small or large organizations serving the community, since none of these service agencies could accept such large donations.
Gleaners was among the first food banks in the United States. Several years after founding Gleaners, Gene and a few other food banks founded Second Harvest, a national network of food bank members (now called Feeding America). Gene also helped found the Food Bank Council of Michigan.
Gene may have heard the Biblical story of Ruth and Naomi (who gleaned in the fields of Boaz, a rich Israeli farmer) in his own home where family devotions were a part of daily life. He goes a step further than Boaz and does the gleaning for households at an economic disadvantage. Due to his vision, management skills, and boundless energy, numerous food banks and agencies have been organized to serve our neighbors in need.
Gene has received much acclaim, with numerous community service awards and proclamations for his efforts. He was featured in an August, 1983 issue of Readers Digest, as well as They Light Up Our Life, a book by Will Hardy about outstanding Detroit citizens. Crain's Detroit Business named Gleaners Community Food Bank the best managed not-for-profit in 1990, and Feeding America named Gleaners its Food Bank of the Year in 2019.
Gene has served on the advisory committees and board of many other human service organizations, including COTS and the Mariners Inn. He is a graduate of Leadership Detroit, VII. Gene is enjoying his retirement with sports activities and travel adventures with his wife, Judy.
Annual Reports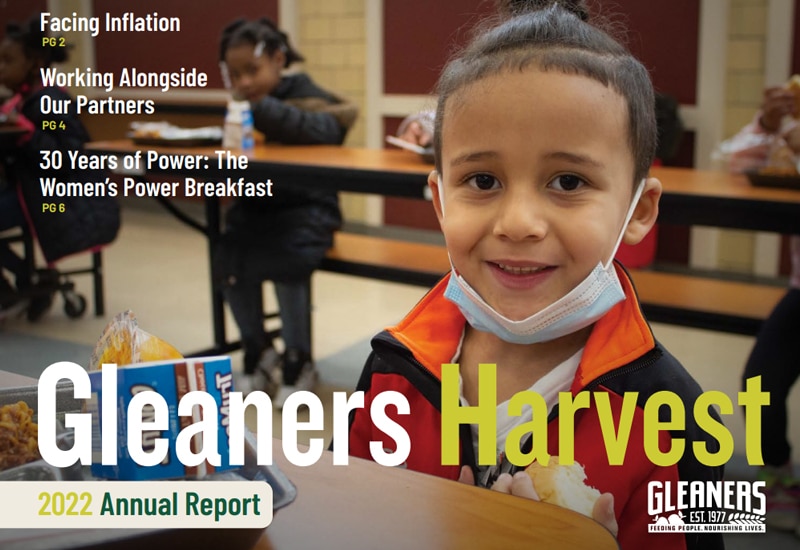 2022— Download the 2022 Annual Report PDF
2021— Download the 2022 Annual Report PDF
2020— Download the 2021 Annual Report PDF
2019— Download the 2019 Annual Report PDF
2018 — Download the 2018 Annual Report PDF
2017 — Download the 2017 Annual Report PDF
2016 — Download the 2016 Annual Report PDF
2015 — Download the 2015 Annual Report PDF
2014 — Download the 2014 Annual Report PDF
2013 — Download the 2013 Annual Report PDF
2012 — Download the 2012 Annual Report PDF
2011 — Download the 2011 Annual Report PDF
2010 — Download the 2010 Annual Report PDF
2009 —Download the 2009 Annual Report PDF
2008 — Download the 2008 Annual Report PDF
Financials
2021 - 2022* —  Download the 2022 Form 990 & Download the 2022 Audit
*Documents cover the fiscal year 10/1/21 to 9/30/22
2020 - 2021* —  Download the 2021 Form 990 & Download the 2021 Audit
*Documents cover the fiscal year 10/1/20 to 9/30/21
2019 - 2020* — Download the 2020 Form 990 & Download the 2020 Audit
*Documents cover the fiscal year 10/1/19 to 9/30/20
2018 - 2019* — Download the 2019 Form 990 & Download the 2019 Audit
*Documents cover the fiscal year 10/1/18 to 9/30/19
2017 - 2018* — Download the 2017 Form 990 & Download the 2018 Audit
*Documents cover the fiscal year 10/1/17 to 9/30/18
2016 - 2017* — Download the 2016 Form 990 & Download the 2017 Audit
*Documents cover the fiscal year 10/1/16 to 9/30/17
2015 - 2016* — Download the 2015 Form 990 & Download the 2016 Audit
*Documents cover the fiscal year 10/1/15 to 9/30/16
2014 - 2015* — Download the 2014 Form 990 & Download the 2015 Audit
*Documents cover the fiscal year 10/1/14 to 9/30/15
2013 - 2014* — Download the 2013 Form 990 & Download the 2014 Audit
*Documents cover the fiscal year 10/1/13 to 9/30/14
Board of Directors
Gleaners is thankful for our Board of Directors who provide leadership, guidance, and support for our mission.
Officers
Damali Sahu, Chair
Bodman Law
Sam Bush, Vice Chair
Saga Communications
Jose Santrich, Vice Chair
Penske Automotive Group
Kathy Scher, Vice Chair
Henry Ford Health, retired
Kyle Urek, Vice Chair
Deloitte
Donna England, Treasurer
DTE Energy, retired
Ned Greenberg, Secretary
DataNet Quality Systems, retired
Gerald F. Brisson, President
Gleaners Community Food Bank of Southeastern Michigan
Directors
Beth Cafaro
Catholic Health Initiatives, retired
Elgin Cooper
Volkswagen Group of America, Inc.
Eric Davis
Ford Motor Company Fund
Victor Green
Kalamazoo Department of Public Safety
Timothy Ha
First Independence Bank
Cassandra Harvey
Exodus Consulting Group
Ryan Hoyle
GOALS Media Group
Joel Kellman
Dykema Gossett, retired
Michael Kramer
Dickinson Wright
Jeffrey Lafferty
The Huntington Bank
Richard Landgraff
PNC Bank
Mageada Mohamed
Henry Ford Health
Katherine Mora
The Kroger Co. of Michigan
Vin Nguyen
UHY LLC
Sarah Nielsen
CMS Energy
Laura Reyes-Kopack
Mechanical Contractors Association Detroit
Mary Jane Vogt
Henry Ford Health
Evonne Xu
Dinsmore & Shohl, LLP