Year after year, Gleaners has led the charge against food insecurity in southeast Michigan
Join us today to help make our vision for a food secure community a reality! Together, we can work to ensure no family goes without food and every household in our community is food secure. 
We have made some spectacular strides toward our mission of achieving a hunger-free community. Learn more about our collaborative achievements in providing more food to our hungry neighbors, the amazing work of our volunteers, and ways you can get involved.
Last Year, Gleaners Got More Food Into Our Community Than Ever Before
More than 43 million pounds of food were distributed through our network of 528 partner agencies. Out of that amount, more than 18 million pounds was fresh produce.
With 18 million pounds in fresh produce!
Without Our Amazing Volunteers, We Couldn't Do What We Do
Last year, volunteers completed 57,132 shifts. What does that equate to? 74 full-time jobs!
From our distribution centers, events, and Double Your Donation Days, each and every volunteer is family to us here at Gleaners.
Last Year
Volunteer Shifts Completed
That's equivalent to 74 full-time jobs!
In 2019, We Were Voted Food Bank of the Year by Feeding America!
We were recognized for courageous, adaptive leadership; strategically and innovatively driven decision making; and collaborative partnerships.
All of that has been made possible through the support of every volunteer who packs food at our warehouses, every team member who goes above and beyond to serve the community, and every donor who generously supports Gleaners in our mission to achieve a food-secure community.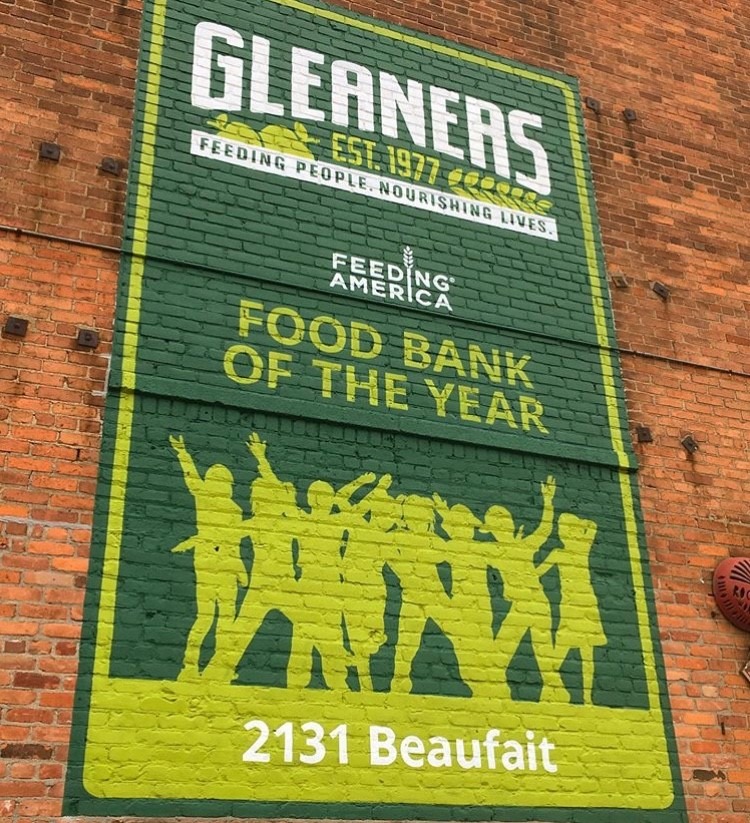 Exciting Events and Food Drives
Our flagship events, such as The Women's Power Breakfast and the Annual Iron Chef Competition, draw supporters from across southeast Michigan for evenings of fun, excitement, and - most importantly - impact!
Meanwhile, partners and volunteers from across our community band together and show tremendous support through hundreds of food and fund drives throughout the year.
Click the buttons below to get started! You can help make a difference in the lives of families throughout Metro Detroit.