Written by: Chelsea Hansen
Lights, Holly, and Cheer! The holiday season is here. This time of year is filled with traditions, comfort foods, and gatherings galore. With it can bring fond memories of joy and laughter but these happy times can also be accompanied by overwhelm and financial burdens. Today I want to talk about tips for a more intentional holiday season to reduce some of those worries.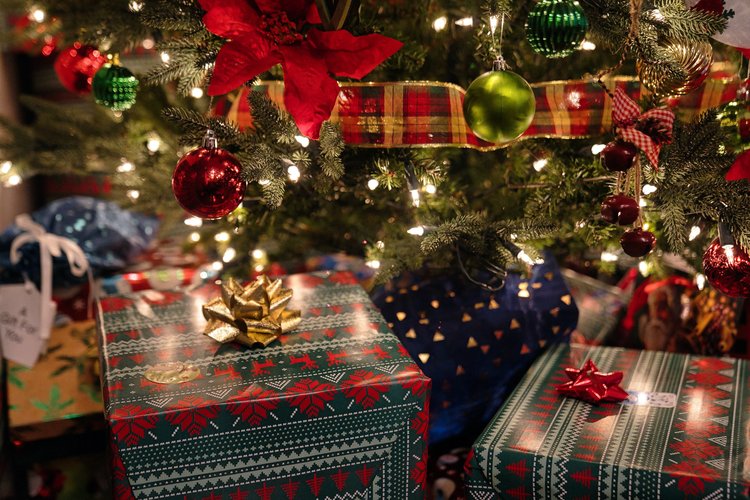 #1. PLANNING
For some this goes without saying but if you are new to the planning game (like me) implementing these skills during the holidays can be a total game changer. Often, we are pulled in many different directions between holiday bucket lists, traditions, multiple sets of families, and friends. Am I the only one that thinks December needs more days?
After Thanksgiving, I discuss with my family all the upcoming events that we would like attend. We decide which ones are top priority and which ones we could do without. We also find it important to incorporate downtime in our schedules. This is crucial to avoid burn out during all the hustle and bustle. Having a bird's eye view of our month helps me feel less overwhelmed and gives me a chance to prepare for things ahead of time.
#2. LESS IS MORE
The list of people to shop for seems to grow each year and can be overwhelming, but let's pause and take a minute to be grateful we have so many people in our lives to appreciate. Now…how to make it more financial achievable.
We feel a need to buy, buy, buy, but sometimes less is more. Trade the time and money spent shopping and make a large batch of cookies or treats instead. Pair it with a heartfelt handwritten note and make special deliveries.
Ask larger groups of friends/cousins/siblings to partake in fun gift exchange games like Secret Santa or White Elephant. This way you can enjoy the time spent together and purchase one gift opposed to ten.
#3. PUT YOUR SKILLS TO USE
Not a baker? Think about some of the skills you have that may benefit others. Are you a Photographer? Gift a friend family holiday pictures or professional headshots. Enjoy calligraphy? Offering to address Christmas cards, wedding invites, or other invites can be a special way to show you care. A+ student in math? Give free tutoring sessions to friends and family in need. Get creative and intentional, there are so many ways to give without wrapping it in paper and a red bow.
#4. NON-TRADITIONAL GIFTS
Does anyone else feel stressed out by all the STUFF after the holidays? Random lotions, fuzzy socks, and scented candles seem to collect under the tree throughout the weeks. Although we are grateful for the gesture sometimes gifts can become a burden.
Take time to reflect on what you really need this year and be open with others when they ask. People like giving gifts and especially ones they feel will benefit you.
Do the same for others and have open honest conversations with those you are comfortable with. Ask what do you really need this year? Sometimes answers may surprise you. Maybe it's a free babysitter for an event they have coming up, or dinner with a friend to talk about something they are going through, maybe its even a car payment or food for their family during the holidays. These conversations can bring light to situations in others lives you have no idea about. Giving the gift of a safe space to share is greater than any holiday card or scented candle.
We often run-on auto pilot and do things the way they have always been done. Taking some time to pause and reflect on what we are doing and the purpose behind our actions can lead to a more joyful and fulfilled holiday season this year.