Originally posted on americas.aramco.com
The donations fund the purchase of food and help expand the capacity of distribution networks and special programs for those in need in Houston, New York, Washington, D.C., Boston, and Detroit. The total value of the donations is $500,000.
Feeding America, the nationwide network of 200 food banks, estimates that most food banks are serving 55 percent more people than before the pandemic. This new normal has required food banks to adapt and respond with drive-thru food distributions, mobile pantries, meal delivery for homebound seniors and expanded hours to serve more people safely.
Houston Food Bank
The Houston Food Bank (HFB), the largest in the U.S. in terms of distribution serving 18 counties, has faced unprecedented demand since the start of the pandemic. It has distributed a record 297,980,183 pounds of food since the pandemic first hit Houston in March 2020—an 86 percent jump from the previous 12 months leading up to COVID-19.
"The pandemic brought new challenges and has tested us in ways we've never been tested before," said Brian Greene, president & CEO, Houston Food Bank. "Community partners like Aramco are important to the Houston Food Bank at any time, but especially now—demand continues. We are always looking for creative ways to meet that demand."
Summer is of particular concern for children with school lunch programs providing the primary source of food. One of the many special programs is the Houston Food Bank's Kids Cafe program which partners with various community sites to provide free meals and snacks to children in need. Nourishing kid-friendly meals are served in child-care and summer meal program sites throughout the HFB service area.
In collaboration with a network of 1,500 community partners, HFB assists thousands of individuals each week through innovative programs and services. "Aramco's $100,000 unrestricted donation allows us to identify and fund the most critical need," said Paula McKenzie, Director of Major Gifts, Houston Food Bank.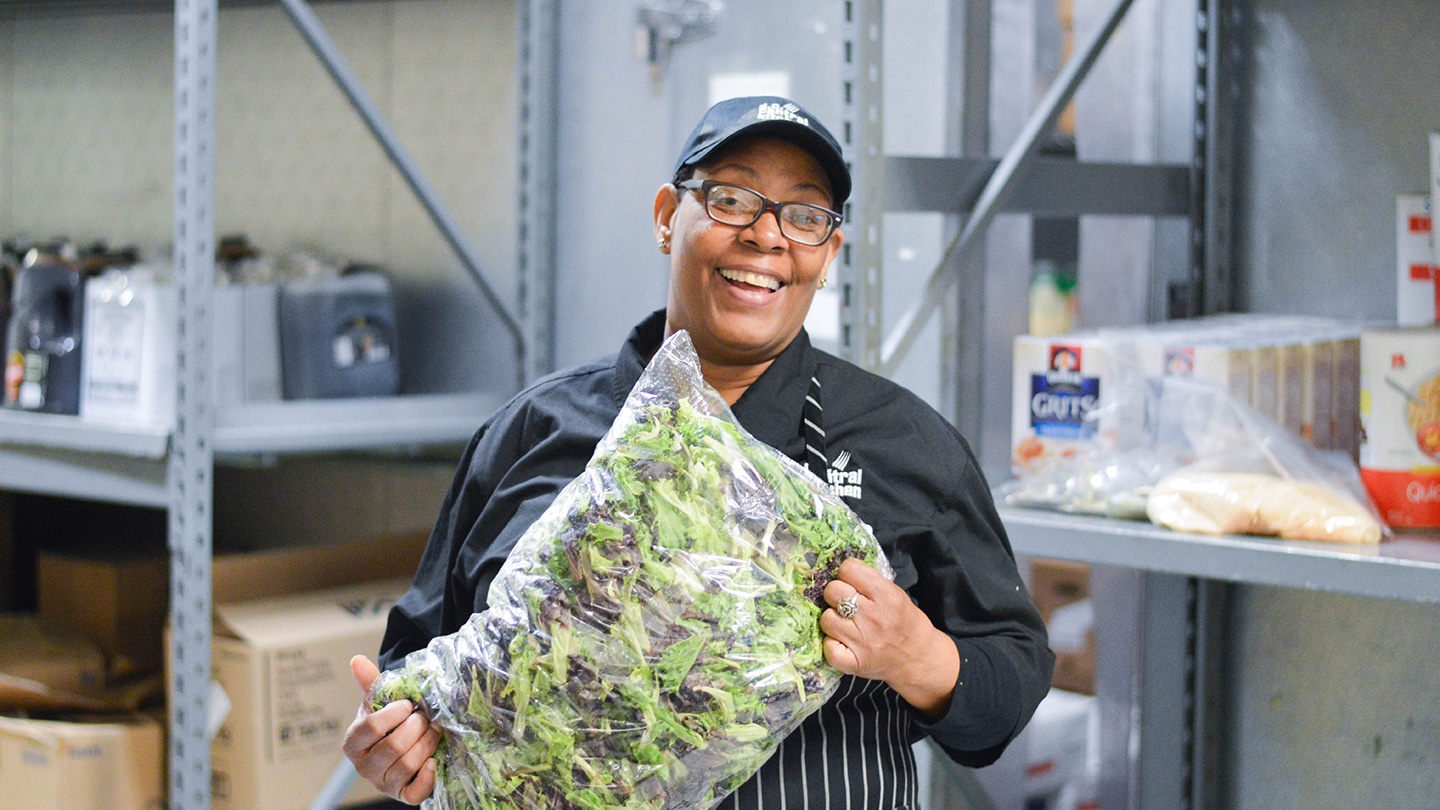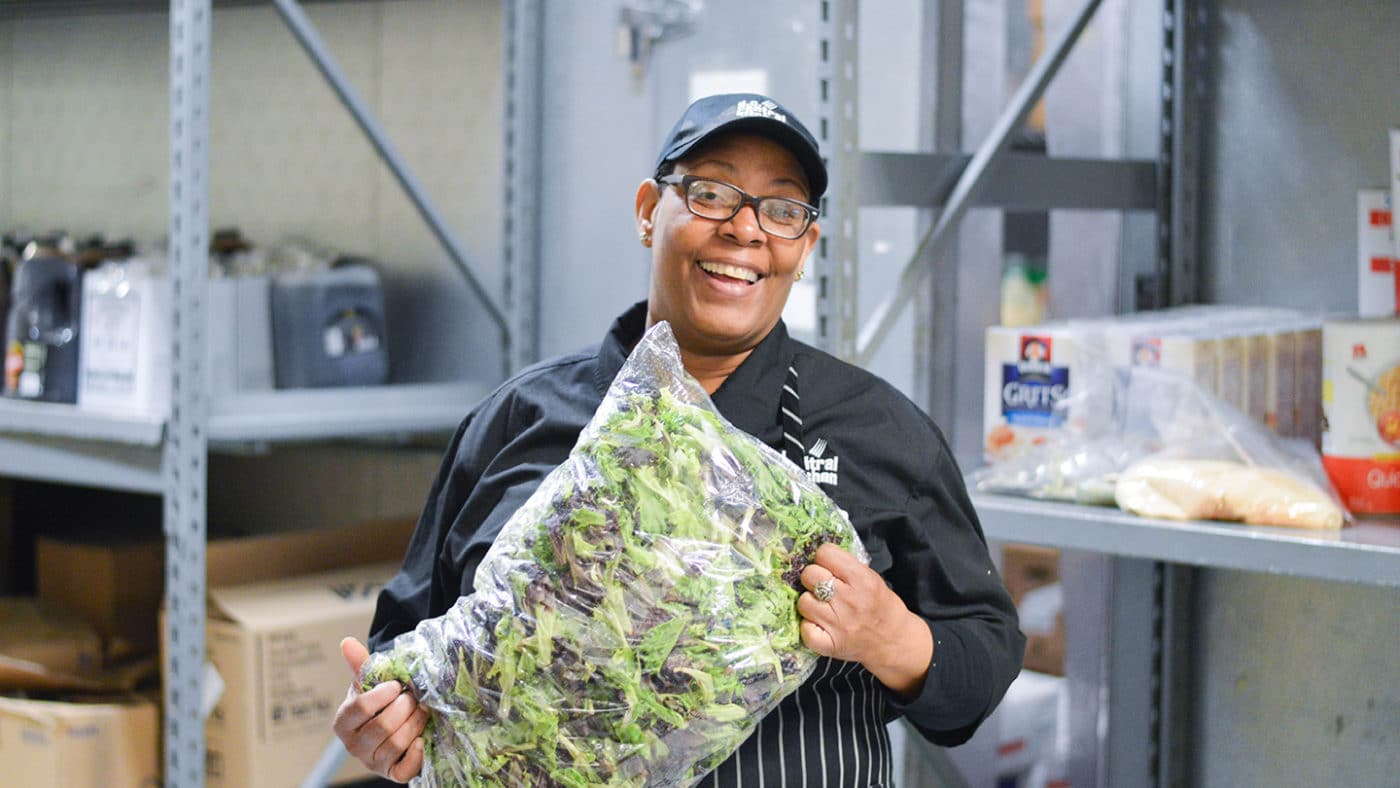 ---
The Food Bank For New York City
One in five New Yorkers already relied on Food Bank For New York City for support before COVID-19. The economic fallout from the pandemic continues to impact families struggling to put food on the table. Aramco's donation of $100,000 will help to meet increased demand.
At the height of the pandemic, member charities in the Food Bank For New York City network reported a 91 percent increase in first-time visitors. Food Bank's Community Kitchen & Food Pantry in Harlem served 100 new people each day through the pantry and hot meal services. To combat the rising need for food, Food Bank launched programming to help member charities stay open by providing capacity and food grants in addition to supporting the community by starting a mobile pantry program.
More than 100 million meals were distributed throughout the five boroughs of New York City over the past year, significantly higher than any other year.
"It was a year unlike any before," said Janis Robinson, Vice President of Institutions and Partnerships, Food Bank For New York City. "Today we are all changed. We endured and overcame a grievous challenge. With support from partner companies like Aramco we pledge to mobilize our mission deeper, farther, and smarter than ever before. I couldn't be more grateful."
DC Central Kitchen (Washington, D.C.)
A bit different than the traditional food bank, the DC Central Kitchen's (DCCK) approach is a community kitchen concept that recycles food from around the Washington, D.C. area, using it as a tool to train unemployed adults to develop work skills while providing thousands of meals for local service agencies.
Over the past year, DC Central Kitchen has used its kitchen facilities, distribution fleet, and relationships with farms, schools, mutual aid networks, and corner stores to develop one of the most dynamic emergency relief operations in the U.S. in response to the pandemic. In the past 13 months, DC Central Kitchen has prepared and served 3.6 million emergency meals across 200 locations—over 75,000 meals every week.
COVID-19 emergency response continues to be a major focus in 2021.
"Aramco's $100,000 donation will supply balanced meals and fresh, healthy groceries to 13,000 children and their families this summer," said Alexander Moore, Chief Development Officer, DCCK.
Moore says private sector support, like the donation from Aramco, is helping to meet the increased demand and a hunger-free summer for many school age children in the DC-area.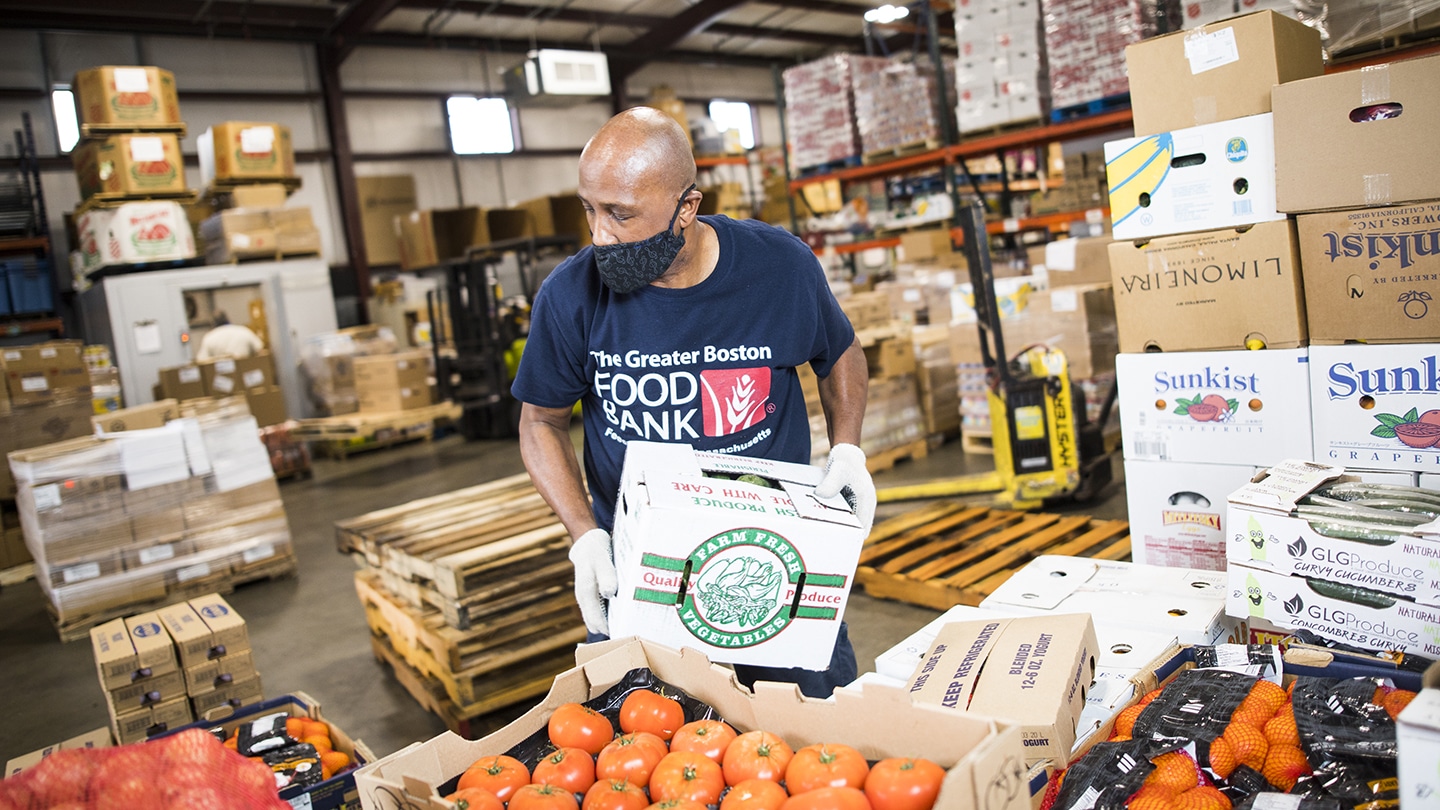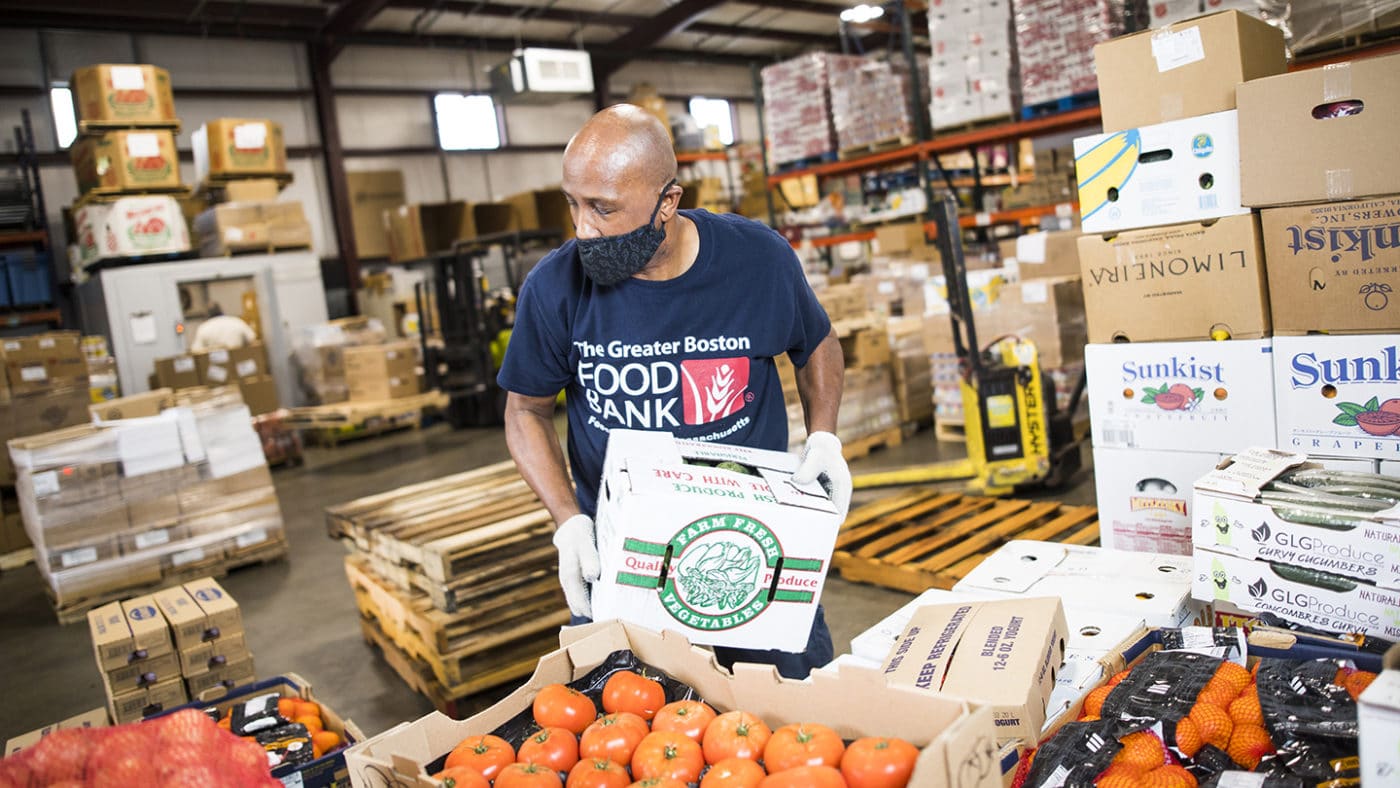 ---
The Greater Boston Food Bank
The Greater Boston Food Bank (GBFB) distributes food to 190 cities and towns across Eastern Massachusetts through a network of nearly 600 hunger-relief partners. Like most food banks GBFB saw the largest distribution months in its 40-year history in 2020 in response to the pandemic and this has continued during the first half of 2021.
"When you have to choose between paying for food and paying your rent or unexpected medical bills, you probably can't afford to eat a healthy well-balanced diet that will help you get back on your feet and begin to thrive," said Catherine D'Amato, president & CEO, The Greater Boston Food Bank.  "Unfortunately, this is still the reality for at least 1 in 10 people struggling with hunger in Eastern Massachusetts."
Aramco Americas $100,000 donation will help GBFB to purchase and distribute more food to meet the rising demand, reward front-line team members, maintain the cleanliness and safety of GBFB's facility and support the network of nearly 600 food distribution partners to ensure they have the resources needed to continue providing food to those seeking help.

Gleaners Community Food Bank (Detroit)
Over the past year, Gleaners Community Food Bank, which serves families in Southeast Michigan, increased its food distribution by 64 percent in response to COVID-19. With drive-up mobile distributions, strategic partnerships, and emergency response efforts, Gleaners has distributed nearly 92 million pounds of food since March 2020.
"Corporate support from companies like Aramco, help us ensure our hungry neighbors have one less worry, because they know where their next meals will come from," said Gerry Brisson, president & CEO, Gleaners Community Food Bank.
Food insecurity remains high in Gleaners' service area. Feeding America projects 1 in 5 children are at risk of hunger across Wayne, Oakland, Macomb, Livingston, and Monroe counties.
"People come together in a crisis," said Cecile Aitchison, vice president of development, Gleaners Community Food Bank. "We primarily served families with school age children, and now with increased need, we are serving greater numbers of veterans, seniors who have been isolated, and others who have been at high risk.  In 2020 we met a lot of need."
Aitchison credits the collaboration of local, state, and the federal government working together to address food insecurity in the state of Michigan during the pandemic.
Aramco's $100,000 donation will help the organization manage food distribution efforts to ensure Gleaners has resources through the summer to get meals to those who are continuing to struggle within the community.
---
Aramco's Commitment
"As a company, we are committed to the communities our employees call home and to being active through donations and volunteerism," said Nabeel I. AlAfaleg, president & CEO, Aramco Americas.   "We recognize the vital role food banks play in the community and offer our support again this year."  Aramco employees, their family members, and company-sponsored students are food bank advocates, volunteering at food banks around the country.