Are you looking for more healthy food? Does your child attend school in the Warren Consolidated District?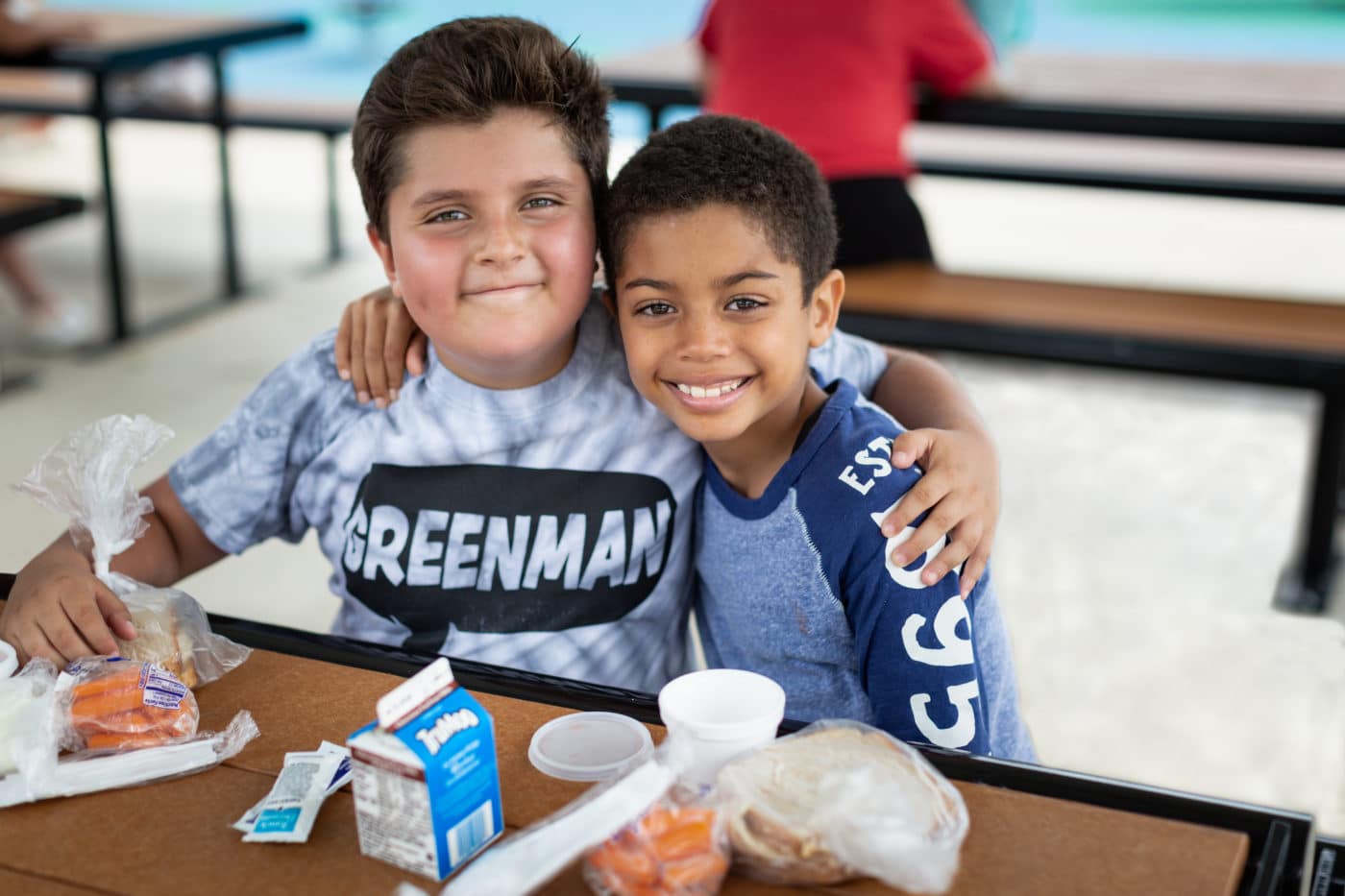 Best Food Forward provides healthy food and nutrition education for students and families at school and in the community. These programs are available to students at these schools:
Green Acres Elementary
Pearl Lean Elementary
Siersma Elementary
Beer Middle School
Warren Mott High School
BFF Mobile Pantries
The monthly truckloads of healthy and delicious foods occur at schools. Families are provided with about 30 pounds of food like fresh fruits and vegetables, whole grain items, protein, milk, and other shelf-stable grocery items. Click here to view the 2020 BFF Mobile Pantry Schedule. Call ahead to confirm the date/time at (586) 698 – 4120. You can attend at any school at a time that is most convenient for you.
View the April – June 2020 BFF Mobile Pantry Schedule here.
Nutrition Education – Cooking Matters
Would you like to create healthy meals on a budget that your family will enjoy? Participants receive groceries and a handbook with recipes and tips for stretching their food budgets. The series is six weeks for two hours. To learn about Cooking Matters Classes, contact us at 1.888.4.WCSKIDS (1-888-492-7543) and mention "Best Food Forward."
Nutrition Education – FEAST
Take the stress out of mealtime with FEAST. Parents of very young children can learn how to manage picky eaters and mealtime tantrums while promoting positive eating habits. This series is for 4 weeks. Parents can register for FEAST classes at any participating school, regardless of location. To learn about this class at the elementary schools for parents of kindergarten and first graders, contact us at 1.888.4.WCSKIDS (1-888-492-7543) and mention "Best Food Forward."
Register online for the first set of FEAST courses by January 17 here. Classes begin January 23 at Pearl Lean Elementary. A commitment to all 4 courses is mandatory.
School Breakfast
Did you know that your child can receive breakfast at school? For more information, contact us at 1.888.4.WCSKIDS (1-888-492-7543) and mention "Best Food Forward."
Neighborhood Pantries
Community food pantries are places where families can get free groceries. Contact one of the resources in our Best Food Forward community for more information:
Woodside Bible Church – Warren Campus
Operates a community food pantry, thrift store, and laundromat.
27300 Hoover Rd, Warren 48093
(586) 571-1985
Liberty Family Outreach
Operates a mobile food pantry.
3800 E Eleven Mile Rd, Warren 48901
(586) 754-2400
Holy Cross Lutheran
Provides emergency food assistance to families.
30003 Ryan Rd, Warren 48901
(586) 751-2517
Macomb Food Program
Provides information and referral to emergency food resources in the community.
(586) 469-6004
---
Get Involved
Would you like to volunteer or participate in the Parent Advisory Committee? We will be asking parents and students to help us develop new programs and improve the ones that we have. If you care about providing healthy food for kids and families, and have time to volunteer, you can inquire about the PAC. Please contact us at 1.888.4.WCSKIDS (1-888-492-7543) and mention "Best Food Forward" for more information.
If you or your student are interested in participating in any of the BFF activities listed above, please complete the interest form using the link below (completion time approximately 1 minute):
BFF Clubs
These clubs are forming at your child's school. Students in the elementary schools will be engaging in cooking and fitness activities as well as a project. Students at the middle and high schools can participate in a service club on a healthy food project. For more information, contact us at 1.888.4.WCSKIDS (1-888-492-7543) and mention "Best Food Forward."