For one Detroit area bride to be, helping in the fight against hunger proved to be the perfect elixir to the frenzied, final hours of planning her wedding.
"I never enjoyed getting a manicure or pedicure," said Beth Bailey, reflecting on her decision to bypass a traditional bridal activity and instead, husk corn at the Gleaners Oakland Distribution Center on the eve of getting married. "I wanted some bonding for the wedding party and a shared activity helps bring groups closer together," said Bailey.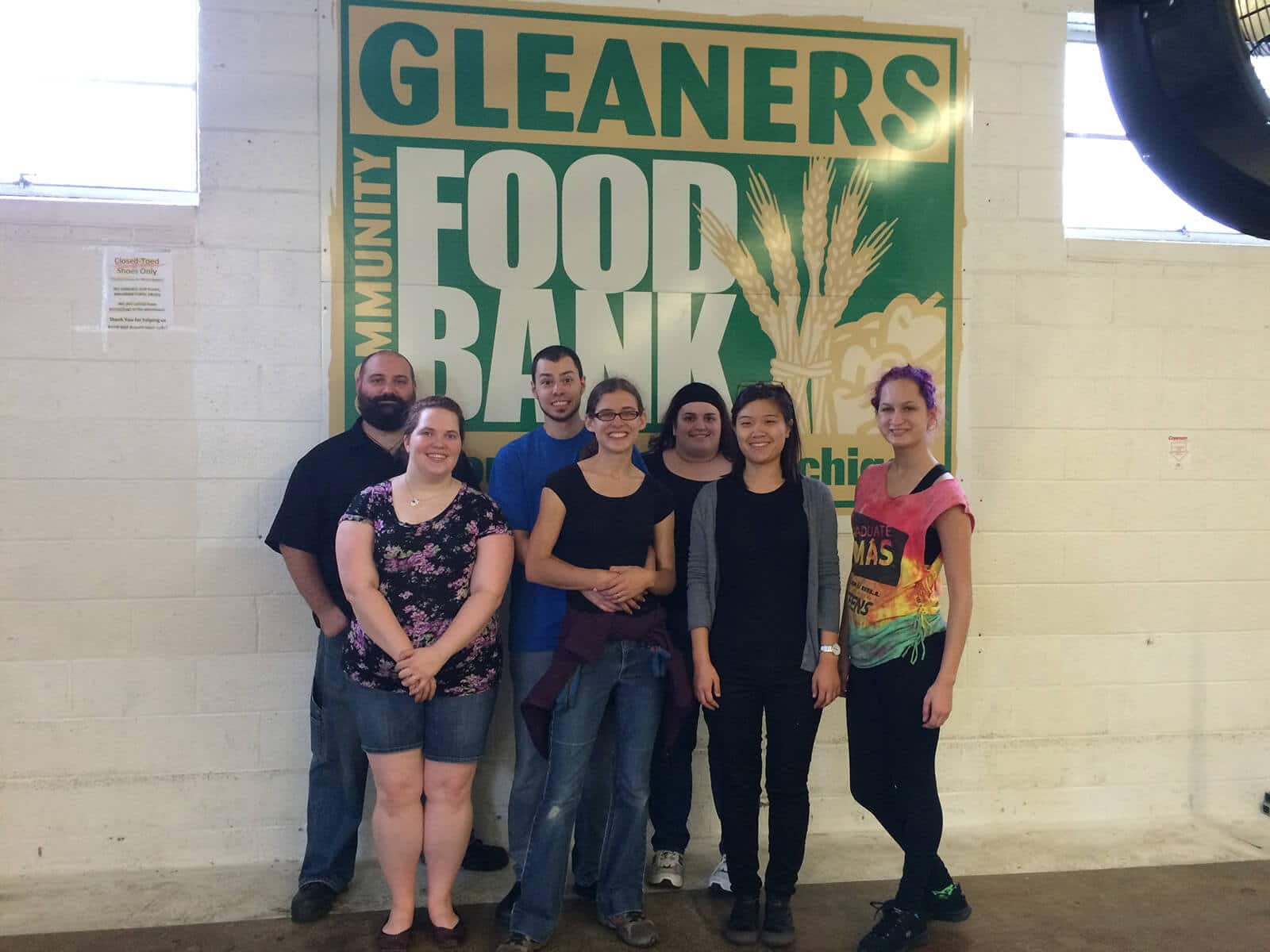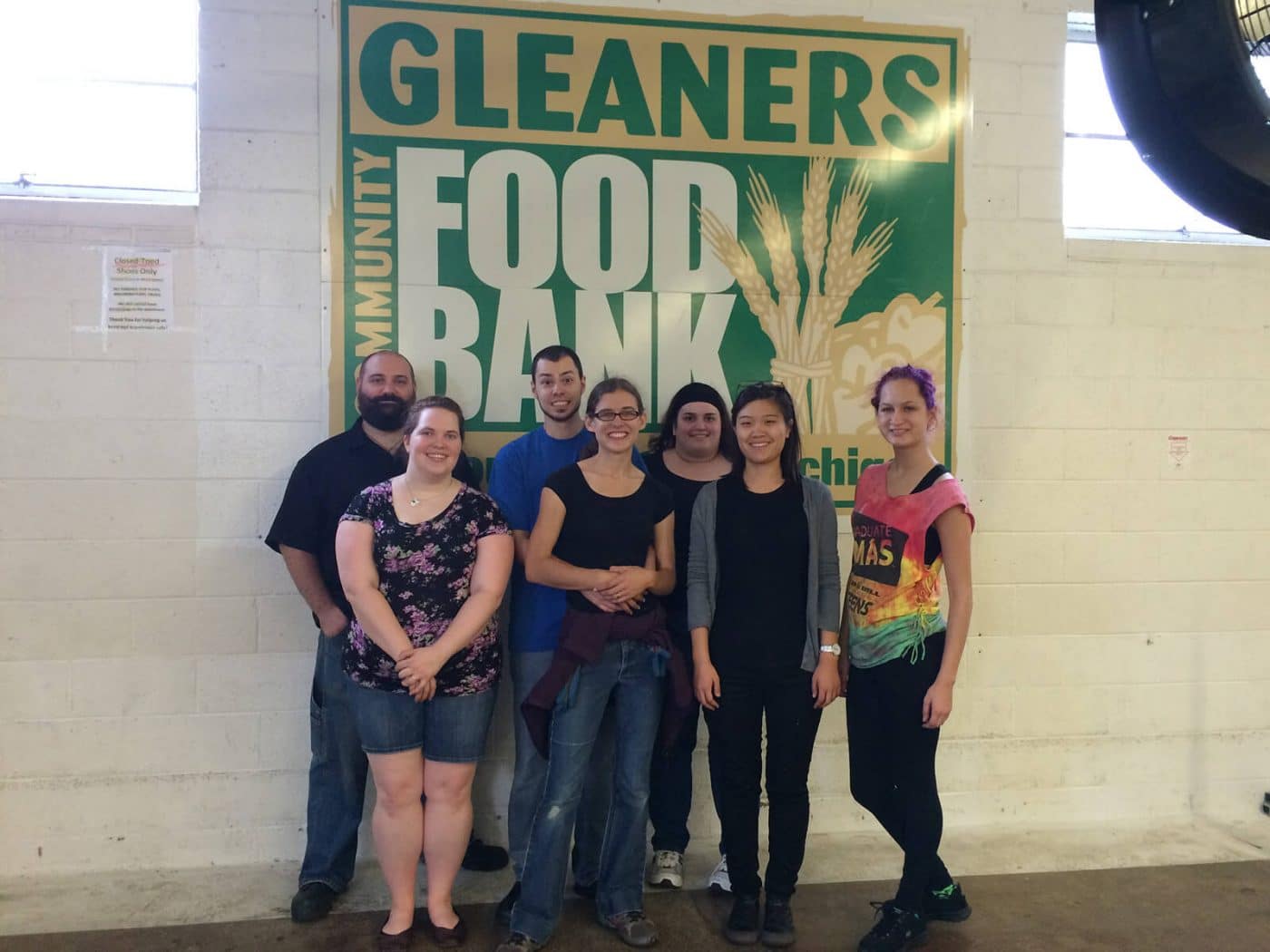 In addition to husking corn, Beth and her soon to be husband Brandon's wedding party sorted dry goods. All told, the group of seven, six wedding party members and one friend, spent two and half hours helping in the fight against hunger. "Service is what I do," said Beth, noting that she works in the non-profit sector herself as a Volunteer Experience Specialist. "We wanted to do something that had regional coverage. Hunger doesn't have boundaries, Gleaners was a natural choice for us," she added.
After completing their service to Gleaners, the happy couple and wedding party rehearsed for the wedding. The next day, September 20, Beth and Brandon tied the knot during a ceremony at a Pontiac area nursery. The bride wore a blue dress.
Beth said the Gleaners volunteering experience before her nuptials provided needed balance to wedding planning. "Everyone encourages you to be selfish, saying it's your day, so spend thousands (of dollars) here and there. The process can chafe you," she said. "Being at Gleaners had the opposite effect, it refurbished me," she added. Beth and Brandon are even thinking of setting up a recurring volunteer time at Gleaners in the future.
If you'd like to help us in the fight against hunger, we'd love to hear from you. Contact us to get more information on how you can become a Gleaners volunteer.