Written by Olivia Barrera
Detroit is a city rich in culture with many immigrant heritages. This metropolis is comprised of many religious groups ranging from Christians to Jews to Muslims and more. Even more plentiful are the many ethnic groups of Detroit including large communities of Mexican, Arab, Greek, Polish, Asian, and Chaldean Americans and in 2019 the US Census Bureau estimated 78.3% of Detroit residents are Black or African American. The festive winter season is among us now and there are many cultural and religious traditions to admire. One thing these holidays and celebrations all have in common is the significance and tradition of good food!
---
Kwanzaa:
Kwanzaa is a holiday founded in 1966 by Dr. Maulana Karenga, professor and chairman of Black Studies at University of California, Long Beach. Its traditions are based on several different African harvest festivals like those of the Ashantis and the Zulus. Kwanzaa is meant to celebrate African heritage and culture and to encourage unity among Black Americans. The festival begins on December 26th and lasts through January 1st. Kwanzaa's traditions are heavily influenced by food and its name is even derived from the Swahili phrase "matunda ya kwanza" meaning "first fruits". The festival culminates with a Feast of Faith, called a Karamu Ya Imani. Foods ranging from all regions of the African diaspora are enjoyed and the spread is determined by each individual family and their own traditions. Two symbolic foods included at most dinner tables are the mazoa (fruits and vegetables to symbolize a bountiful harvest) and the muhindi (ears of corn which symbolize fertility; there should be one for each child in the family). Example recipes to celebrate Kwanzaa are listed below and originate from Africa, the Caribbean, and the American South:
---
Christmas is more commonly celebrated than Kwanzaa among Black families and in addition to some of the foods above, there are many classics that are traditionally passed around the holiday table:
---
Las Posadas and other Mexican Christmas food traditions:
Las Posadas originated in Mexico in the 1700s and can be translated to "the inns" in English. For the nine days leading up to Christmas, children will walk down their street to neighbors' homes and businesses asking if there is room for them to stay. This is to remember the plight of Mary and Joseph as they looked for shelter before Jesus was born. The tradition also sheds light on the experience of immigrant families seeking acceptance by their new communities. Sister Nina Rodriguez, SSJ, of Southwest Detroit said "Las Posadas is when you come together with your family and you remember the struggle of your family, being immigrants coming to this country that desire to be welcomed, just as the Holy Family desired to be welcomed" (source). Noche Buena (Christmas Eve) is the day of the final procession and culminates with a feast! Whether a family observes Las Posadas or not, Noche Buena is commonly the biggest day for parties and food.
Traditional Las Posadas and Noche Buena foods:
---
Greek, Armenian, Chaldean, and Polish Christmas Traditions:
All of these cultures have notable Christmas traditions revolving around food.
The Greek traditional foods include:
Armenian Christmas Traditions:
A light Christmas Eve meal called khetum which for some Armenians is breaking a weeklong fast and getting ready for a huge Christmas feast.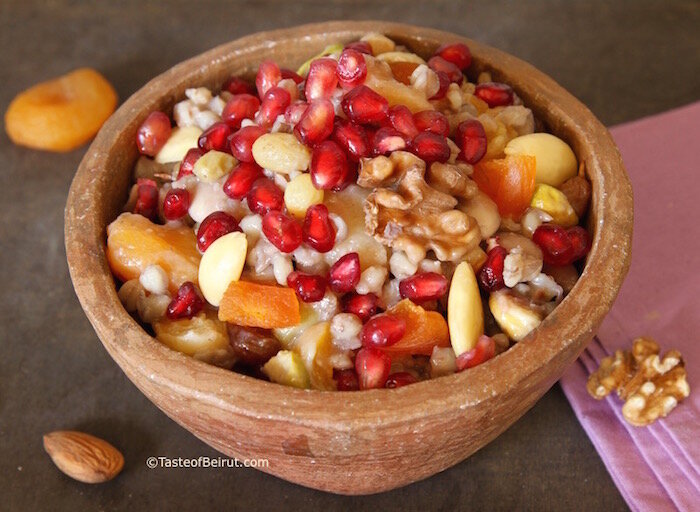 Chaldean traditional Christmas foods:
Polish Christmas Traditions:
Another culture with a traditional Christmas Eve dinner, the Polish feast is called Wigilia. The host always sets an extra place in anticipation of any unexpected guest to be welcomed to join (as Jesus was an unexpected guest). Common foods include: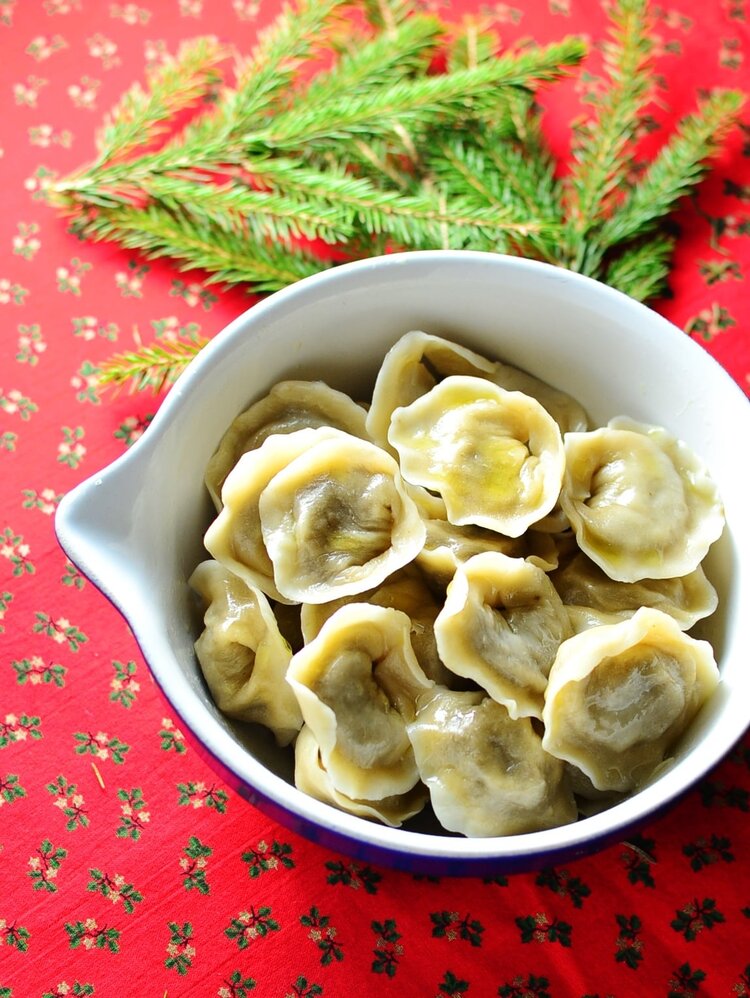 ---
Pancha Ganapati
Pancha Ganapati is a 5-day Hindu festival starting on December 21st and ending on December 25th. It is the Hindu interpretation of worship and giving gifts that is traditional to this time of year. Each day a specific religious discipline is focused on by the whole family.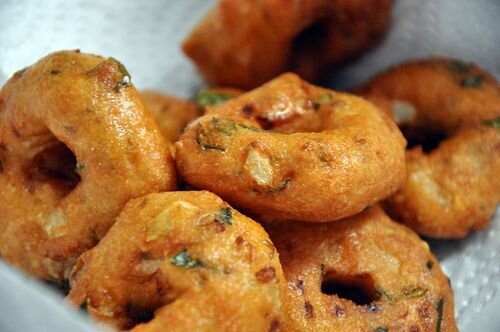 ---
Hanukkah
Hanukkah, meaning "dedication," is the 8-day Festival of Lights observed by Jews in celebration of the rededication of the Temple of Jerusalem and the miracle of a one-night's-supply of oil burning for 8 days to fuel the menorah in the second century, BCE. This year Hanukkah is December 10th- December 18th. The traditional foods for Hanukkah are often fried as to symbolize the oil in the menorah. There are also a lot of dairy and cheese-based dishes featured to honor and remember Judith who was instrumental in beating the Greek-Syrian rulers. She is said to have charmed her way into the enemy's camp with a basket of cheeses and wine. The cheese made the soldiers thirsty and so their leader drunk from the wine and Judith was able to kill him by cutting his head off with his own sword. Note: not all Jews observe the rules of kosher but those who do will not consume meat that has been cooked with dairy.
Traditional Foods eaten for Hanukkah:
---
Bhodi Day
Bhodi Day is the Buddhist holiday to celebrate the day Siddhārtha Gautama achieved enlightenment. It is celebrated on January 20th.
---
Lunar New Year
The Lunar New Yearis celebrated across many Asian cultures and this year it falls on February 12th, 2021. This international holiday is ripe with traditions around food: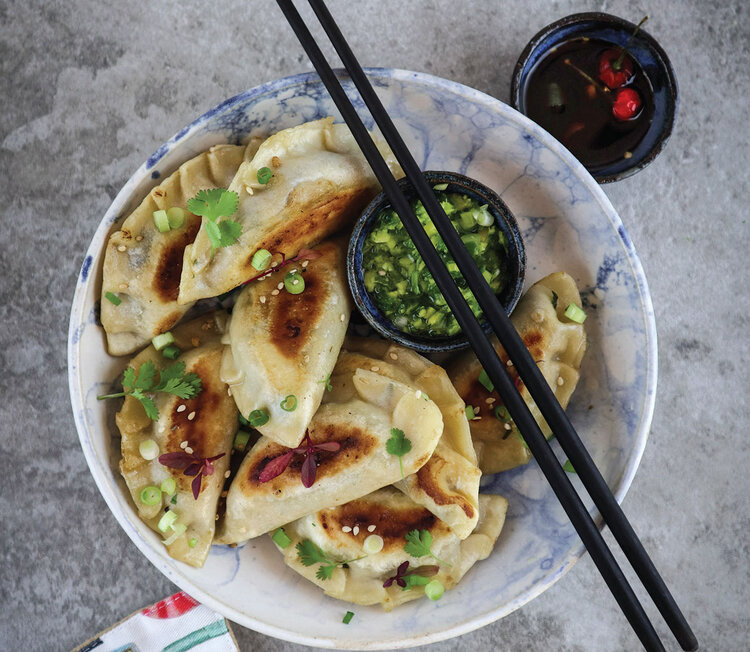 ---
As you celebrate this holiday season, we hope you have the privilege do it with the comfort of good food made with love.