"Not all of us have been called to work that puts us on the front lines. But so many of us stuck at home want to help," said Angela Moloney, President and CEO of Catholic Foundation of Michigan. "At the Foundation, we wanted to bring generous people together with organizations who are actively helping."
Moloney's staff at Catholic Foundation of Michigan worked with their community to select more than 35 organizations seeking mission-critical funding during the COVID-19 pandemic—including Gleaners. The Foundation's Catholic Faithful Response Fund for COVID-19 has raised $75,000 and counting.
"We wanted to make it easy for donors to have a one-stop-shop to donate to many causes they care about," said Moloney. "It also helps donors discover new organizations that are doing incredible work right where they live." Through the Fund's online portal, donors can easily learn about each organization's emergency response efforts and the current need. "Generosity breeds more generosity. Donors are adding multiple donations and finding new ways to support. This brings joy and helps us all feel empowered."
Gleaners is grateful to be listed alongside many incredible organizations featured in the Fund. "We are honored to see collaborative partners contributing to our vision to end hunger. The Fund offers a unique way to get donors involved," said Gerry Brisson, President and CEO of Gleaners. "We are thankful for Catholic Foundation of Michigan for stepping up to help anyone and everyone in need—including Gleaners."
The Catholic Foundation of Michigan also supports several of Gleaners' partner agencies throughout the Detroit area, including the Catholic Church of St Moses the Black. The weekly St. Moses the Black Food Pantry is now receiving five times more than the typical number of guests. Christina Shabo, Project Director at the Catholic Foundation of Michigan, recently visited St Moses and noticed the significant increase in patrons—over 100 cars line up each week to receive emergency food.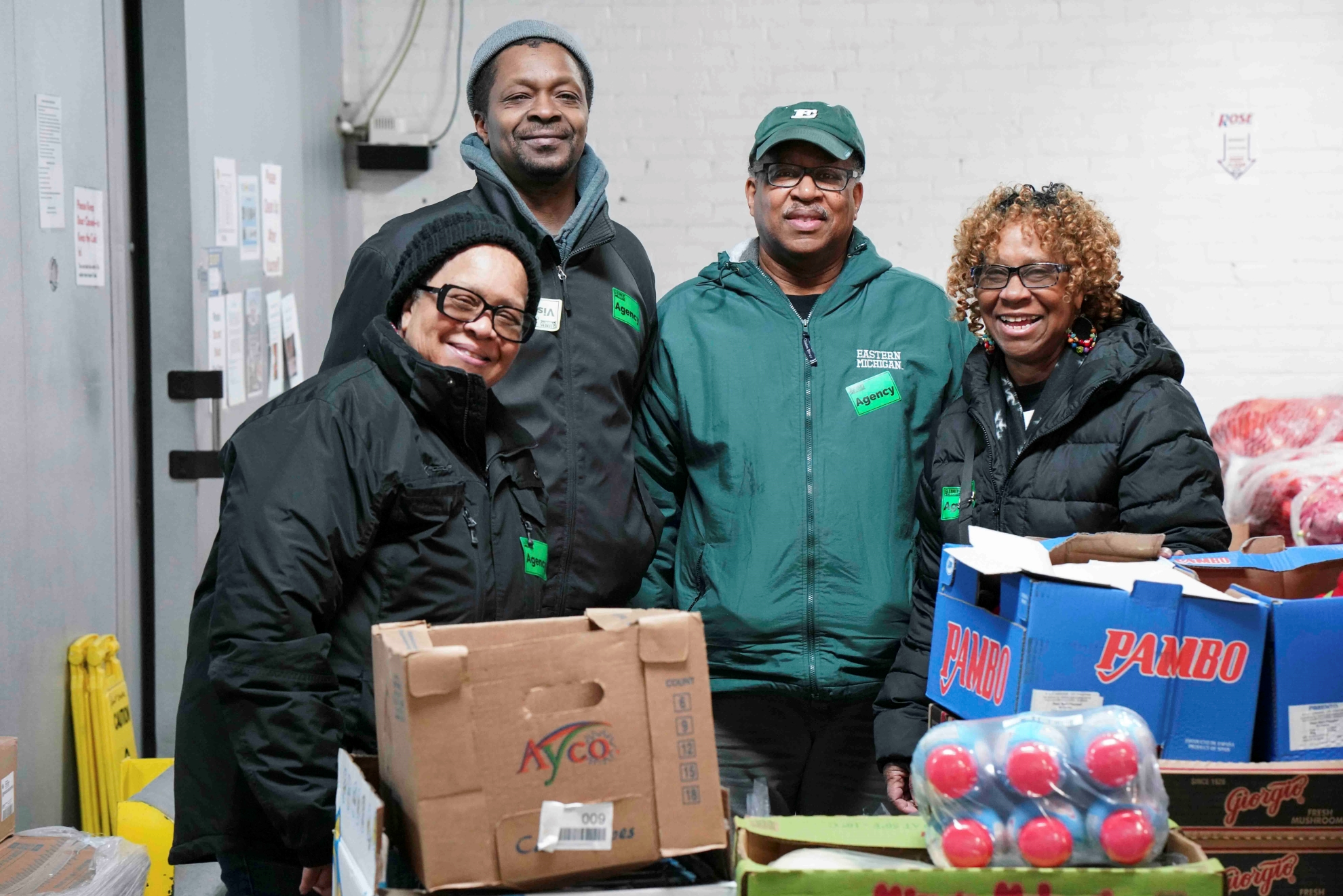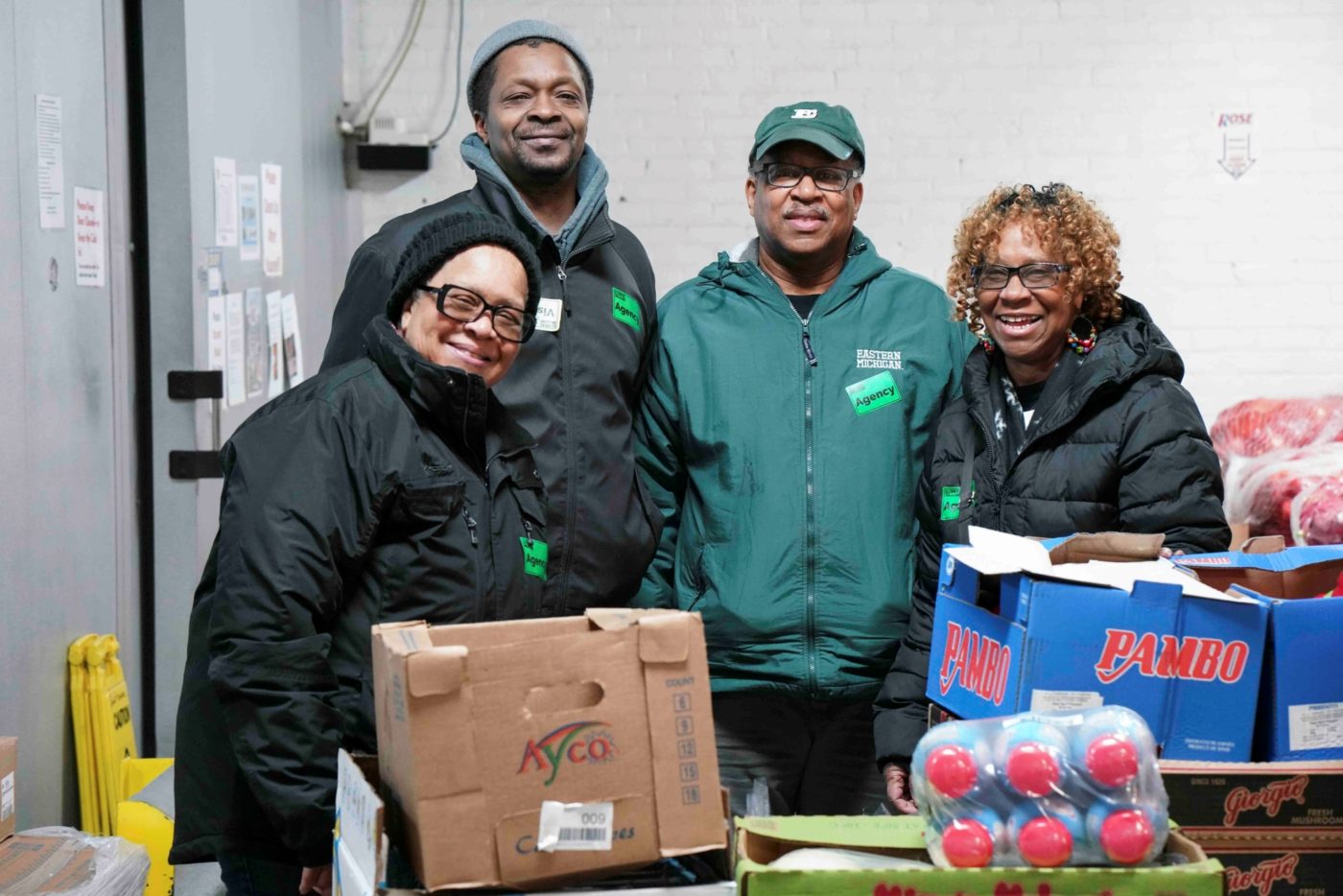 "The staff at St Moses said they could not serve this level of need without the help of Gleaners and our donors," said Shabo. "It's a collective effort. We are all pieces that fit together to build the puzzle. It's beautiful to see it all coming together."
The Catholic Foundation of Michigan's Fund for COVID-19 also offers a chance for viewers to vote for a nonprofit to receive a $5,000 grant, allowing everyone to participate in the act of philanthropy. The online voting is open until May 18.
Learn more about the Fund here and consider helping in any way you can during this urgent time of need.
In response to the COVID-19 pandemic, Gleaners has been expanding our services to reach children, families and seniors affected by the state of emergency. Our ongoing School Food Mobiles help reach the 300,000 students in Michigan who are missing free and reduced-price school meals. New food distribution sites throughout our five-county service area are providing nutritious groceries to an additional 40,000 households affected by the crisis. We are also reaching at-risk seniors with emergency food boxes. Learn more about our emergency response efforts here.