Kroger's Cruisin for Zero Hunger Dream Cruise Party
August 20, 2021 @ 5:00 pm - 9:00 pm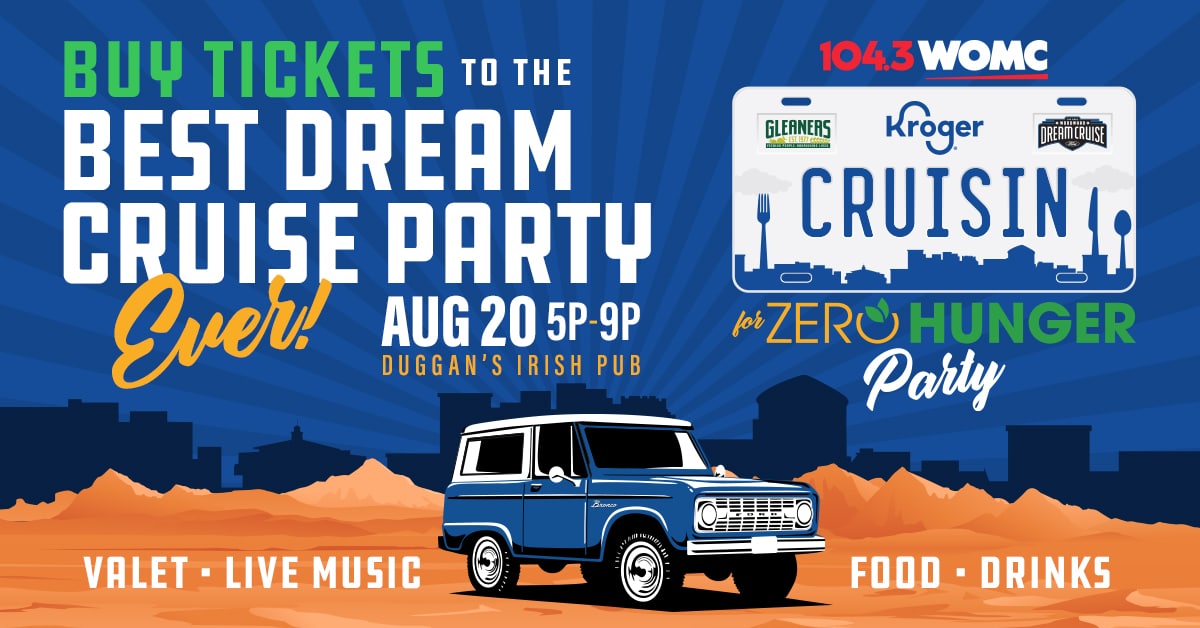 Attention Dream Cruisers!
Buy tickets to the best Dream Cruise Party ever at Duggan's Irish Pub on August 20th. It's Kroger's big Cruisin for Zero Hunger Dream Cruise Party raising money to end hunger. 2 ticket packages with valet parking…WOW. Buy a 2 ticket package including valet NOW before they sell out!
Tickets include Duggan's favorite foods, your first alcoholic beverage, live music and an exclusive Woodward Dream Cruise VIP lanyard. Single tickets only $25. And you know you're supporting a great cause! It's all benefiting Gleaners Community Food Bank.
A big THANK YOU to Kroger!
· · · · · ·
Party Details:
Party is on Friday, August 20th from 5pm-9pm
Hosted by JJ and JoAnne from 104.3 WOMC Morning Show
$25 single tickets
$70 ticket package which includes (2) tickets + valet
Tickets include Duggan's favorite foods, your first alcoholic beverage, live music and an exclusive Woodward Dream Cruise VIP lanyard