Birdie Day – The Majestic at Lake Walden
November 17, 2019 @ 8:00 am - 4:00 pm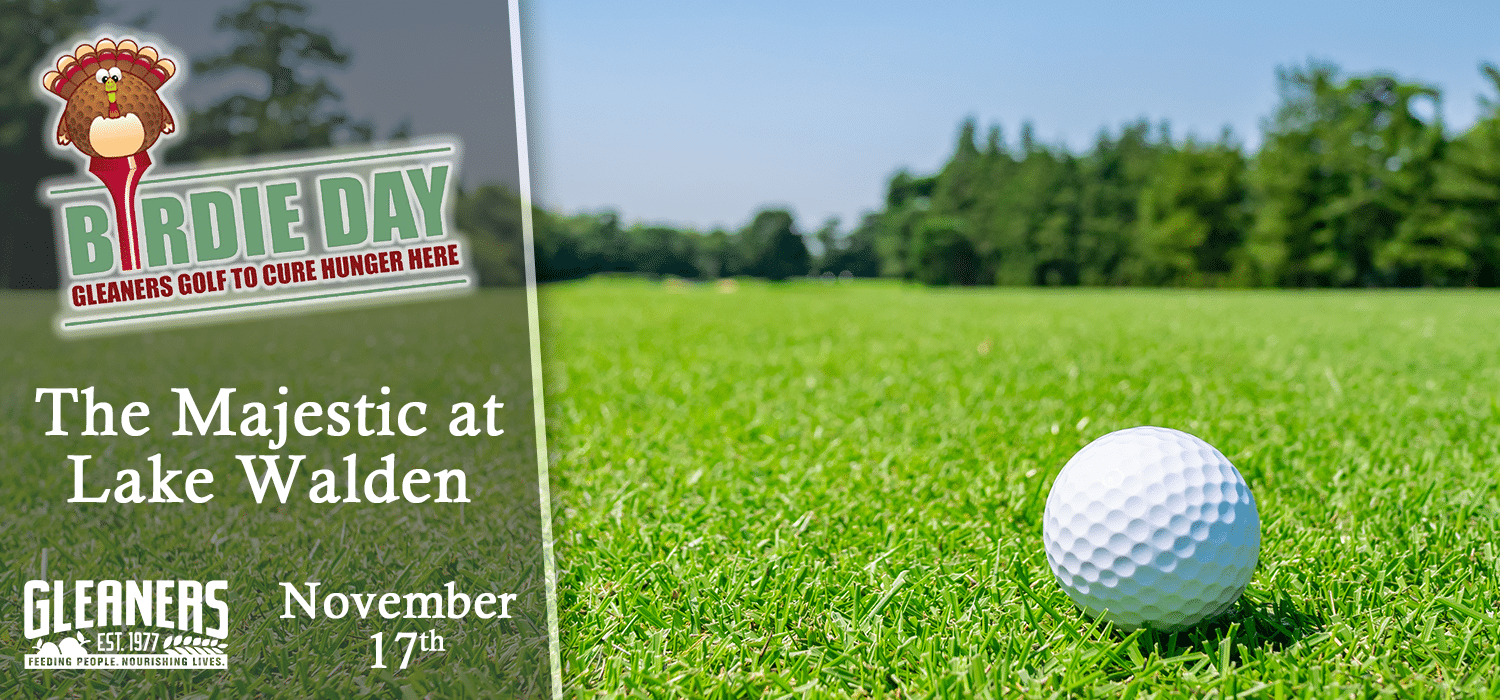 Gleaners is collecting funders to purchase Thanksgiving Turkeys for hungry families in Livingston County. The mission of Birdie Day is to provide every family in need with a frozen turkey for Thanksgiving.
How You Can Help
Sign up today to enjoy a last round of golf before the season comes to an end!
Cost is $120  per foursome to golf 18 holes and includes cart rental. Your generosity will help Gleaners distribute Thanksgiving baskets to our hungry neighbors in Livingston County.
How to Sign Up
Register online at https://www.eventregisterpro.com/event/birdieday or call:
The Majestic at Lake Walden
9600 Crouse Rd.
Hartland, MI
(810) 632-5235
Don't Golf? You Can Still Help!
Cash donations are welcome at any of the participating Golf Course or at Gleaners Community Food Bank in Livingston, located at 5924 Sterling Drive, Howell, Michigan 48843. You can also make a secure financial donation right now at www.gcfb.org. Every dollar provides 3 meals!