Food Fight: Spring into Action
March 18, 2019 - March 29, 2019
Register Now | Food Fight Resources | Contact | GIVE TODAY
March 18 – 29, 2019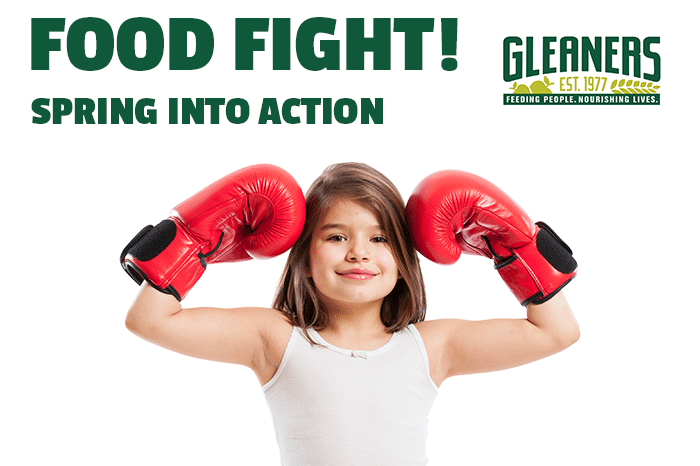 Gleaners Community Food Bank works every day to help keep food on the tables for families in southeast Michigan. After the rush of the holidays, food donations tend to slow down in the spring. This combined with the tough decision many are forced to make during these chilly months to heat or eat, makes this the perfect time to get involved. You can help make sure that families your community won't face this challenge by participating in our fourth annual Food Fight – Spring into Action.
---
Your team can join in on a friendly competition against other organizations to raise the most meals (including both food and monetary donations). Winners from each size category will be invited to a celebration event and take home the annual traveling trophy. Did we mention bragging rights?
Participation in this event will be both fun and rewarding, and Gleaners is here to help you make it easy! We will provide all the supplies you need to start your collection including boxes for non-perishable donations, canisters for monetary donations, a Virtual Food Drive for online donations, posters, eBlasts you can send out to employees, and help facilitating pick-up or delivery of your donations.
---
Have questions or want more info?
Food Fight Resources:
Download the Food Fight Poster
---
2019 Participating Teams
The Advance Group- Monroe
The Advance Group- Southgate
Advance Visiting Physicians
Bank of America Troy
Body Energy Fitness
Giffels Webster
Greater Detroit Auto Auction
Grifols Biomat
Lincoln Park Community Credit Union
Wade Trim – Detroit