October 19, 2021 @ 8:00 pm - 9:00 pm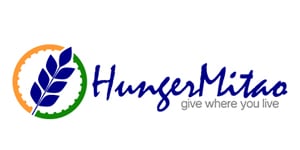 Join us for a virtual event to celebrate an important new partnership between Gleaners and HungerMitao!

Virtual Event Details:
October 19, 2021
8:00pm-9:00pm

RSVP to Marcia Johnson to receive event link
mjohnson@gcfb.org or 313-571-0270

The event will bring together friends and community members who are committed to working together to end hunger in this region.

Featured Guests:
Padma Kuppa, Michigan House of Representatives
Gerry Brisson, CEO, Gleaners Community Food Bank
Raj and Anna Asava, Founders of HungerMitao

Hunger Mitao:
HungerMitao is a volunteer-driven grassroots movement focused on raising awareness about hunger in the USA, improving community engagement, as well as channeling resources and contributions of the Indian American community to fight hunger through the Feeding America network of food banks. In the four years since its launch, the movement has enabled over 35 million meals for the network.


· · · · ·