The 2020 Power Up With Protein Drive
February 21 @ 8:00 am - February 28 @ 11:30 pm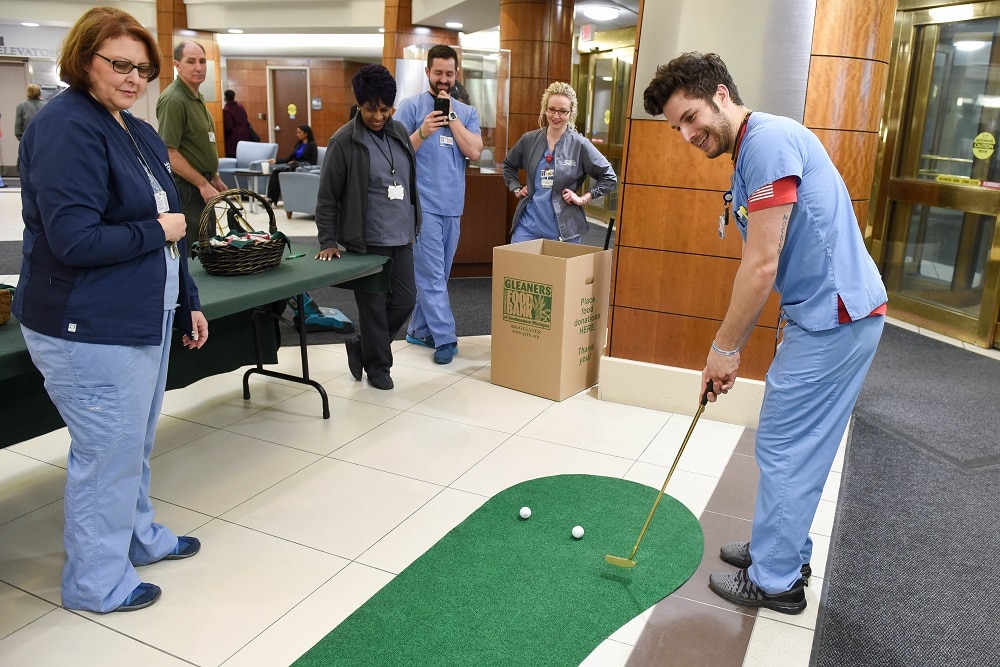 Food drives are a great way to get food to families in need, but the nurses at Henry Ford Hospital have taken it to a new level by adding a little friendly competition to the mix.
Started in 2015, the nurses' annual Power Up With Protein drive engages nursing department for two weeks in an internal competition where participants rack up points through fun and engaging events. Whoever accumulates the most points are crowned the Protein Champions. Their collective efforts have helped stock Gleaners' shelves with peanut butter, tuna, protein drinks, and other protein-related items for food-insecure families.
This year's Protein Drive will be held From Feb. 21-Feb 28.
Thank you for your support!
---
---
Want to learn more? Check out a recap of last year's Power Drive!
---
---