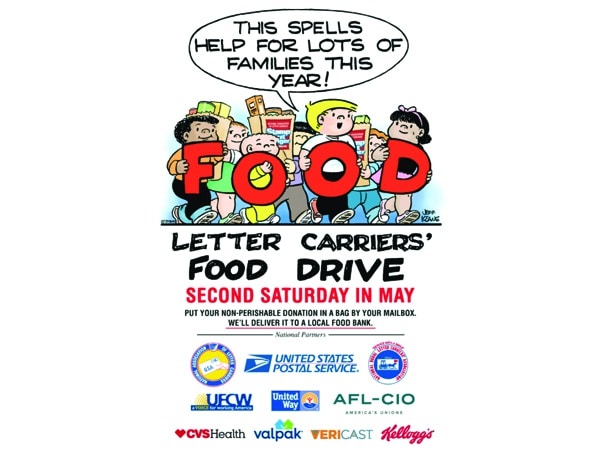 Since 1993, the National Association of Letter Carriers (NALC) has conducted an annual nationwide food drive on the second Saturday in May. Using the unparalleled postal networks, letter carriers collect non-perishable food donations on that day as they deliver mail along their postal routes. Gleaners is honored receive donations from many post office branches throughout Southeastern Michigan. Since 2010, Gleaners and our neighboring agencies have received over 12 million pounds of food to help feed our hungry neighbors.
To learn more, see how you can help, or find out if your post office is participating, visit the button below.
Donate to the effort through the Stamp Out Hunger Virtual Food Drive today!