An excerpt from the 2022 Annual Report "Gleaners Harvest"
Everyday expenses rose drastically in 2022, and food banks saw increased visitors month after month. Last summer, Waheeb, a father of five children, ranging from six months to nine years old, sought help at one of Gleaners' community mobile food distributions in Hamtramck. "It's all so expensive. It all goes up – except salaries," he said. "Gas moved up from $2.50 to $3.50 to $4 to $5. We've been driving less, and we carpool a lot. Everything goes up. Rent too. I've bought less at the grocery store because the prices doubled and some tripled. Before, we would buy fruits and vegetables, but now we don't have enough money for food."

Waheeb wasn't the only one feeling the pinch of inflation. More households visited food banks and agencies as they exhausted their resources, attempting to make ends meet on ever-increasing expenses. Donors with more disposable income during the pandemic had to scale back their support. Pandemic-era government support programs that had provided much-needed relief expired even as households in crisis continued. All the while, food banks, including Gleaners, received drastically decreasing volumes of government-donated food, diving to historic lows during the early winter months of 2023.

The Food Bank Council of Michigan's Self-Sufficiency Standard* further clarifies the household-level experience. For example, in 2020, a family of two adults and two school-aged children in Macomb County would need to earn an annual income of $64,585 to cover basic household needs. That means both adults must make an hourly wage of no less than $15.29 in full-time positions. The cost of living has grown so high since then that many individuals and families cannot cover necessities, let alone even the most minor of emergencies.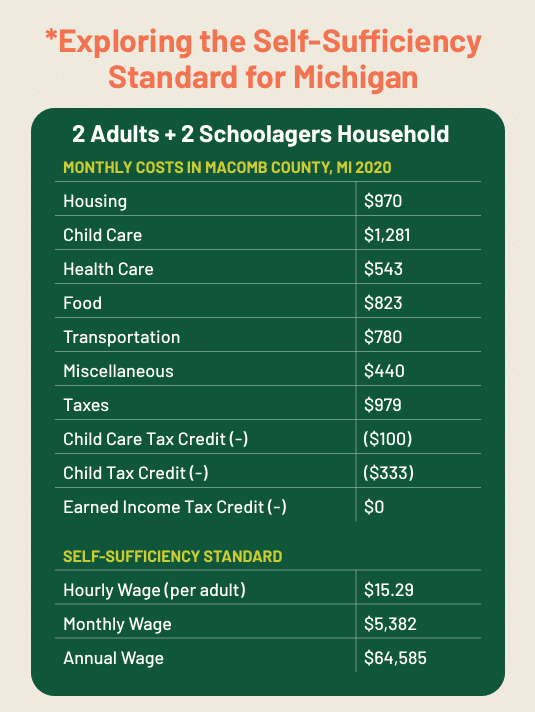 When our neighbors face rising costs from inflation, which grew over 13% for food alone, they are forced to make cuts wherever possible – often in meals. Gleaners used every tool in our toolbox to apply data and understanding to the true need in our community. Equipped with this knowledge and monitoring the levels of need reported by key partners in our network and our own mobiles, Gleaners reinforced strategies to maximize our impact so our neighbors can focus on other important priorities in their lives.
Despite the challenges, Gleaners continues to responsively and responsibly provide access to the foods community members want and need most by adopting a multipronged approach: purchasing more food against the government donated food deficit, strengthening our partnerships, evaluating opportunities to share resources and reduce costs, and expanding our capacity to raise food and funds.
One of Gleaners' biggest strengths is maximizing our purchasing power to buy nutritious food in bulk at wholesale rates. In addition to stocking our shelves with more purchased food, we supported our hunger-relief network with match and food box programs to help our partners purchase more food for their pantries.
Gleaners resumed our traditional food drive program and strengthened our volunteer program, both halted for pandemic cautions. From smaller collections by generous individuals and groups to larger annual food drives – such as the Cereal Drive, Stamp Out Hunger, and Scouting for Food – our communities volunteered their time, talents, food, and funds to help our neighbors in need. Additionally, we continued our highly successful Virtual Fund Drives to help reduce the food deficit of our most highly requested items: fresh milk, produce, and protein.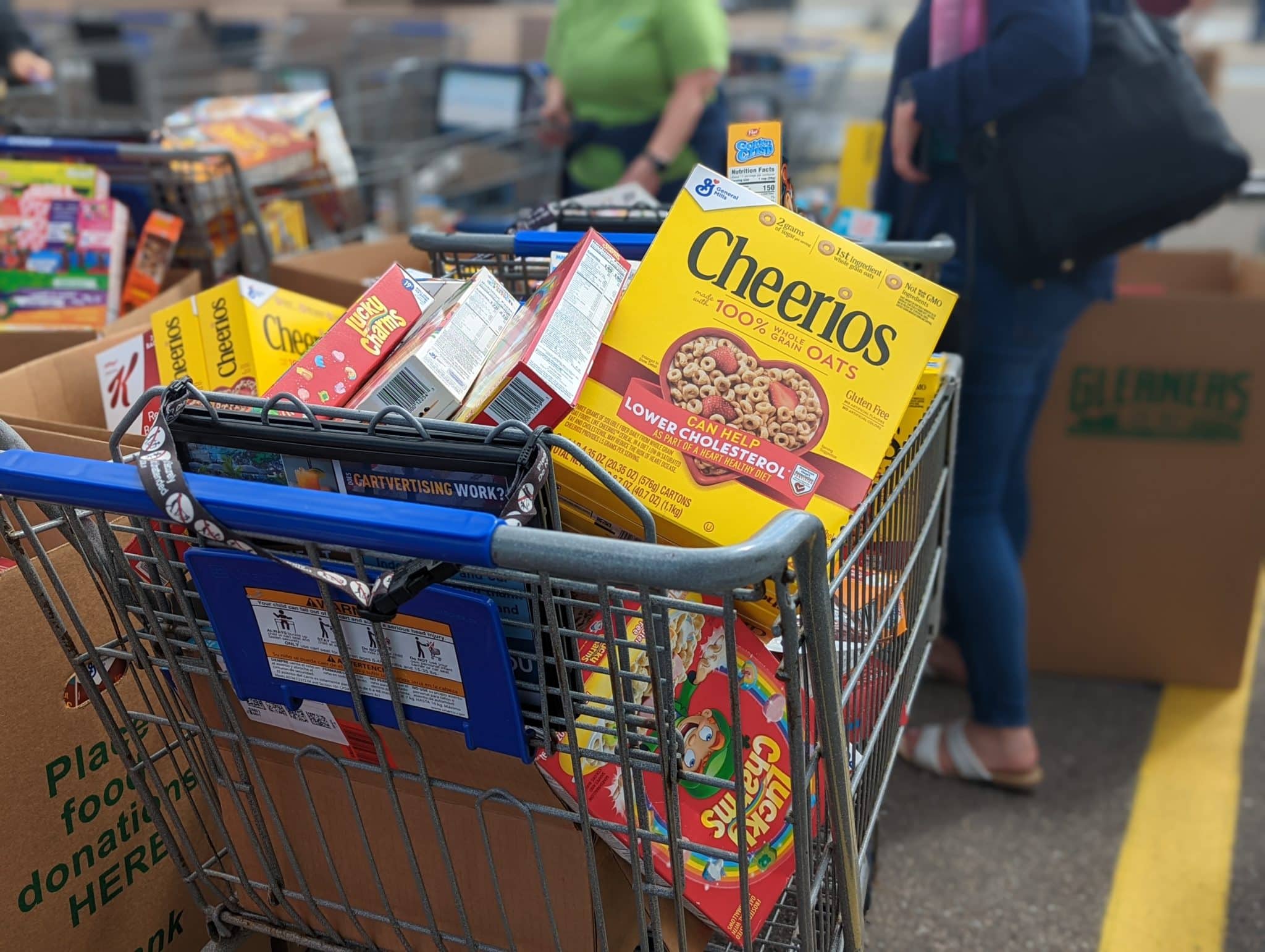 Gleaners remains committed to meeting people where they are and ensuring they have access to nutritious food. Using data and the tools available to us through our partner network, Gleaners made informed, strategic decisions to maximize our resources and impact. By working alongside our partners, we continue to offer households stability through uncertainty.