Cooking Matters™ is a groundbreaking nutrition-education program that connects low-income individuals and families with food by teaching them how to prepare healthy, delicious meals on a limited budget.
Professional chefs and nutritionists volunteer their time and expertise to lead hands-on courses that show adults, teens and kids how to purchase and prepare nutritious foods in healthful, safe and tasty ways. This knowledge can mean the difference between feeding families just for one night, and making sure they never again have to worry about when their next meal will come.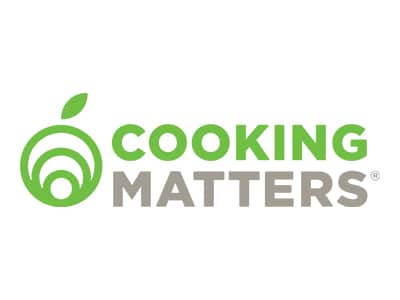 Cooking Matters Courses
With six specialized nutrition curricula, Cooking Matters takes a cooking-centered approach to nutrition and household budgeting. The courses cover basic nutrition, food safety, and food budgeting so that participants are able to plan and prepare low-cost nutritious meals for themselves and their families. Each class includes hands-on meal preparation, teaching participants that cooking healthy foods can be simple, enjoyable, delicious, and affordable. In addition, Cooking Matters' adult participants receive groceries at each class session so that they can practice what they learned at home.
Cooking Matters for Adults
Class participants learn chef's secrets, healthy cooking on a budget, and smart shopping ideas.
Available addenda:
EXTRA for Diabetes - Additional information on living with and
managing diabetes *requires funding
EXTRA for Wellness - Additional information on living with HIV/AIDS *requires funding
Cooking Matters for Teens
Teens ages 13-18 learn how to prepare healthy recipes and make smart choices in school, shopping, or eating out.
Cooking Matters for Parents
Caregivers for children learn how to prepare healthy meals on a limited budget for healthy child development.
Cooking Matters for Kids
Children ages 8-12 learn how to prepare healthy recipes independently and make smart choices.
Cooking Matters for Families
Children ages 8-12 and their caregivers learn about making healthy choices.
Cooking Matters at the Store
Cooking Matters at the Store tours provide adults with hands-on education as they shop for food, giving them skills to compare foods for cost and nutrition. Participants learn how to plan and budget for healthy, affordable, and delicious meals for their families. Tour is available in English and Spanish. A version of the tour is also available for WIC participants.
Cooking Matters at the Store - Pop Up Workshop
The Cooking Matters at the Store Tour brought right to your location. This is a good option that eliminates the need for transportation to a different site and provides a quiet and convenient space to learn and have discussions.
Host a Class, Tour, or Workshop
Does your organization:
Serve families and/or individuals at risk of hunger who are able to cook at home or are working towards self-sufficiency?
Have space (or access to space) for 15 – 18 participants to take part in a six-week cooking and nutrition course?
Have a staff person who is able to recruit participants and make weekly reminder phone calls for class?
Have a staff person who is able to be present at the six-week class?
If you answered yes to the above questions, you are qualified to host Cooking Matters!
Volunteer with Cooking Matters
Volunteers with culinary and nutrition expertise are needed to act as class instructors. We also look for volunteers to help us manage classes (no cooking skills needed, just a passion for people and healthy eating!).
Volunteers attend a 3 hour training and observe a current class session. Each volunteer commits to a 6 week course series, using provided Cooking Matters curriculum. Classes are held mornings, afternoons and evenings at the same time each week and are two hours per session. We schedule classes off site at community locations in our five county service area.
The Cooking Matters Detroit website provides a program overview and information about curricula, volunteering opportunities, hosting a class, recipes, and more!
Click the link below for current career oportunities!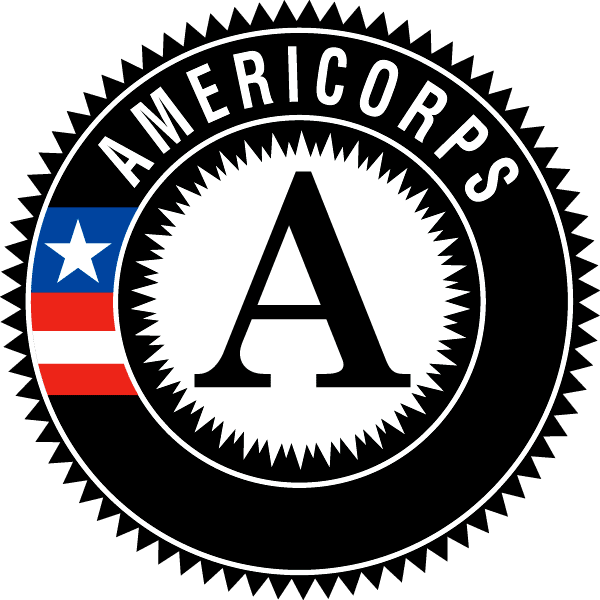 AmeriCorps members work with Gleaners and Cooking Matters as they empower families on tight budgets to prepare healthy and affordable meals.