Gleaners' gardens are dedicated to teaching nutrition through gardening, and to providing fresh, local fruits and vegetables to the hungry in our community. The Detroit Food Zoo is located across the street from our Detroit warehouse and the Livingston Victory Garden is located in Brighton.
Detroit Food Zoo (Paused during Covid)
Gleaners Detroit Food Zoo is located across the street from our main warehouse in Detroit. This garden offers opportunities for self-guided learning, group learning as well as garden volunteer experiences targeted to youth and our partner agencies. This garden demonstrates ways in which food pantries can start their own vegetable gardens and connects them to resources in order for them or their clients to get started for free or at low cost.
Youth Nutrition Workshops:
Kids benefit by learning the importance of healthy eating, having fun in the fresh air, and knowing that their garden work is feeding hungry people. Our workshops combine nutrition education and gardening. To schedule a workshop at the Detroit Food Zoo, please email detkhk@gcfb.org.
Livingston Victory Garden
The Victory Garden is located in Brighton. It is the cornerstone of a network of gardens in Livingston County, and is supported by the Livingston Hunger Council. All of the gardens in this network donate directly to pantries in Livingston. The Victory Garden offers opportunities for education and volunteerism for both children and adults.
Volunteer Opportunities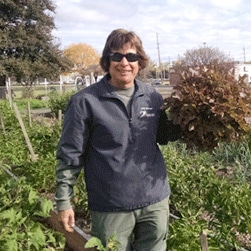 Our gardens rely on volunteers for planting, harvesting, weeding, and end of season clean up to keep them healthy and productive. The gardens are open from April to October.
Donate Garden Supplies:
To donate garden tools and other program materials, please e-mail gardens@gcfb.org.
Donate Funds:
To make a donation, submit our online donation form.