Gleaners' Healthcare Initiatives
Healthcare Initiatives Gleaners has made partnering with the healthcare industry an integral part of our strategic plan
"I was able to get more fresh veggies and items I wouldn't normally be able to afford. My insulin is better now too!"
1 in 3 patients with chronic illness are unable to afford food, medications, or both. To help combat this, Gleaners Community Food Bank has made partnering with the healthcare industry an integral part of our strategic plan. Investing in strategic partnerships with healthcare enables us to reach food-insecure people we've never been able to reach before. And the impact of food security on any individual's health and wellbeing is clear: having access to healthy, nutritious food is better for health outcomes.
IMPACT
To date, 500 patients (and counting) have been provided with healthy food through healthcare partnerships, improving food security and health outcomes.
HUNGER & HEALTH
This video by Feeding America illustrates the cycle of food insecurity and health, and how we can each be part of the solution.
In 2015, Feeding America conducted a 2-year randomized controlled research study of food bank interventions on outcomes for people living with type 2 diabetes. Gleaners was one of 3 participating food banks in the trial, titled "Feeding America Intervention Trial for Health – Diabetes Mellitus" (FAITH-DM).
Food insecurity can mean more than hunger – it is also linked to poor health outcomes:

Food banks and their network are a trusted resource and efficient way to get healthy food into the hands of food insecure people. Click here for more information about why healthcare and food bank partnerships are critical in Michigan.
PILOT PROGRAMS
Gleaners has joined forces with local healthcare partners for pilot programs that examine the impact that food security has on an individual's overall health.
In the Henry's Groceries for Health pilot program, a collaboration between Henry Ford Health System and Gleaners that launched in 2017, food-insecure patients enrolled in the program received healthy, nutritious food delivered to their doorstep twice a month for 12 months.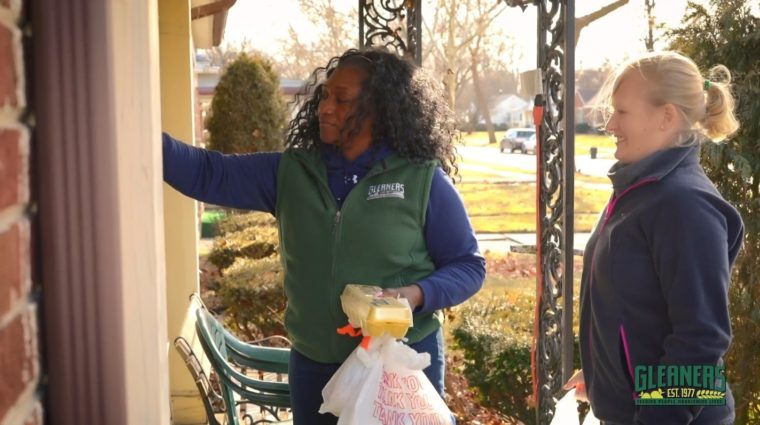 For the majority of patients, Henry's Groceries helped to close the food security gap and improved healthcare utilization through reductions in emergency department visits and inpatient hospital admissions.
In addition to food, patients in our healthcare pilot programs are provided nutrition education in the form of recipes, handouts, and classes. Patients are asked for feedback about their experience with the program and needed adjustments are made in real time.
HEALTHCARE PARTNERS
CHASS Center
Covenant Community Care
Henry Ford Health System
Michigan Health Endowment Fund
National Kidney Foundation of MI
St. Joseph Mercy Livingston
SUPPORTING PARTNERS
Community Foundation for Southeast Michigan
Michigan Health Endowment Fund
Wayne State University
GET HELP
At this time, all of our healthcare programs are closed referrals only. To find food resources near you, please visit: https://pantrynet.org/
For nutrition education resources to help you live a healthier lifestyle, please visit https://www.gcfb.org/fighting-hunger/resources/