Food & Funds Collected by Over 5,000 Employees at 40+ SE MI Businesses & Organizations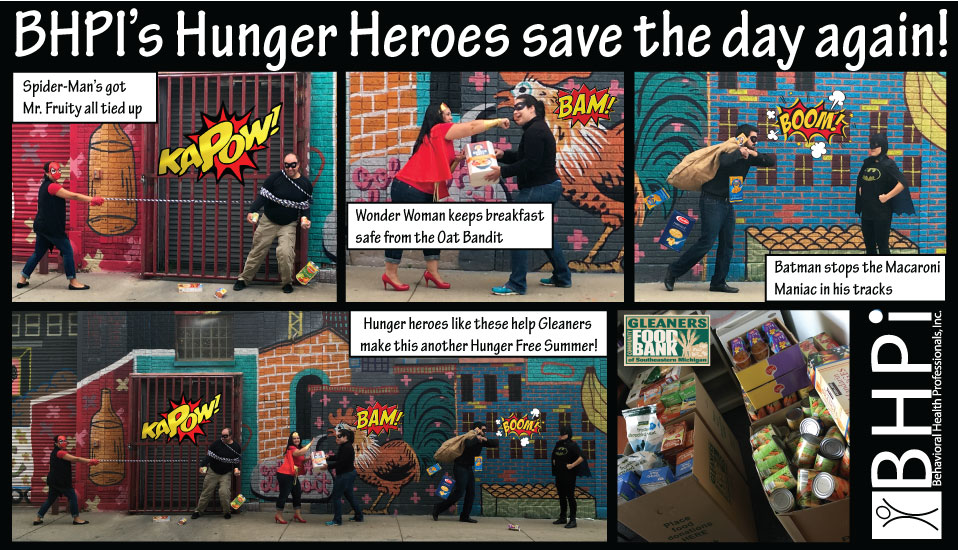 (August 17, 2016 – Detroit, MI) … Gleaners Community Food Bank of Southeastern Michigan (Gleaners) is proud to announce that the 22nd Annual Hunger Free Summer Food Fight raised enough food and funds to provide over 329,000 meals to hungry southeast Michigan children this summer. More than 5,000 employees from over 40 metro Detroit businesses and organizations participated in the friendly "fight" by competing to raise the most meals over a two-week period of time. In its 22-year history, Gleaners' annual Food Fight has now raised over 1.3 million meals for hungry southeastern Michigan children and families.
2016 Hunger Free Summer Food Fight Champions include:
500+ Employees Category Champion
Quicken Loans Industry Platform Team (Detroit)175+ Employees Category
UHY LLP (Farmington Hills & Sterling Heights)
90+ Employees Category
Crestmark Bank (Troy)
40+ Employees Category
Kiwanis of Utica-Shelby Township (Utica)
Under 40 Employees Category
Mantese Honigman P.C. (Troy)
2016 New Participant Award
Sunroof Express (Troy)
Food Fight Facebook Fan Favorite Award
BHPI (Detroit)
The Hunger Free Summer Food Fight is part of Gleaners' Hunger Free Summer campaign. Every day nearly 300,000 southeast Michigan children rely on free or reduced-fee meals from school. When school closes for the summer these children are faced with food insecurity and often go without essential meals. Support from Gleaners' annual Food Fight helps the nonprofit get closer to their goal of distributing eight semi-truckloads of food to school and community programs each week over the 12-week campaign.
About Gleaners Community Food Bank of Southeastern Michigan
Everyone wins when hunger is solved. For nearly 40 years, Gleaners Community Food Bank has been "feeding hungry people and nourishing our communities." Headquartered in Detroit, Gleaners operates five distribution centers in Wayne, Oakland, Macomb, Livingston and Monroe counties and provides food to 535 partner soup kitchens, food pantries, shelters and other agencies throughout southeastern Michigan. Gleaners collects 34.5 million pounds of food a year and distributes 79,000 meals each day including providing nourishing food and nutrition education to 84,700 children a year. Every dollar donated provides three meals and 93 cents of every donated dollar goes to food and food programs. Learn more at www.gcfb.org.
Media Only: For further information or to arrange an interview, please contact:
C&B Scene |248.336.8360 | scene@candbscene.com