Story originally appeared at freep.com
Felicia Pearson-Catchings' cupboards were bare, save for a few cans of corn and some soon-expiring meat. Her husband had just been laid off from his job at a construction company. While she was working extra shifts at the nursing home to make ends meet, money was tight. She needed to find a way to feed her five grandkids that are under her care.
"I was like, 'Oh man, how am I going to do this?' " she said. "They are going to be home and not get resources. It's been hard."
Pearson-Catchings typically relies on her grandkids' schools to provide lunch, and sometimes snacks to bring home, but when the schools closed because of the coronavirus, she had to find another food source.
Last week, she drove to two different Detroit high schools hoping to find someone distributing meals, to no avail. "I guess we missed it," she said. She went home empty-handed.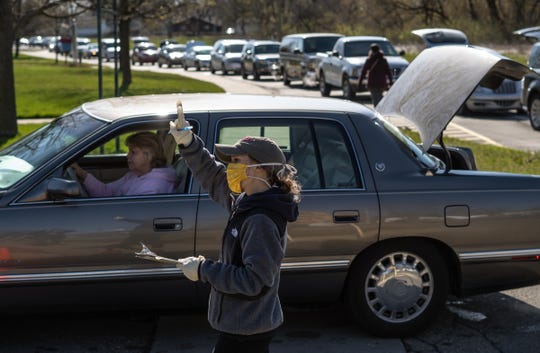 Phil Knight, executive director of the Food Bank Council of Michigan, said during the last month, new food bank clients have come in waves. First were students who would typically have a free or reduced-price lunch if school was in session. Next were senior citizens, followed by gig or contract workers, employees of small businesses and restaurant workers. Knight said there could still be a fourth wave, tied to the automotive industry.
"The need for food is magnified inside the pandemic," he said.