Gleaners Annual Fund
Each year, thousands of people donate to help Gleaners meet our annual fundraising goals. Each and every one of these gifts is important and allows us to make a difference. Whether these supporters respond to direct mail, a phone call, a workplace campaign, or to one of their friends making a personal ask, their money is directed to the most urgent need. If you would like to direct a gift to one of our projects (link to summary of projects), just let us know. More information on ways to have impact.
Gifts of Stock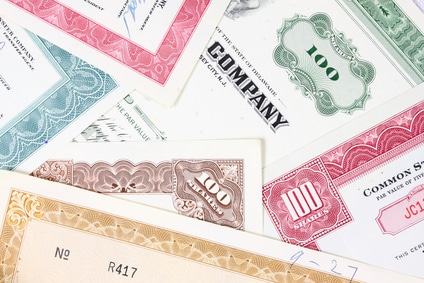 Gifts of appreciated securities is an excellent way to show you support and may also provide you with significant tax benefits. Click for more information.
It is important that before transferring any securities to Gleaners that you contact the Advancement Office or Patrick Schulte @ 313-969-8027 or pschulte@gcfb.org. Let us know the name of the stock & number of shares, intended date of transfer, name of your brokerage, and confirm gift intent in advance to ensure proper identification and registration of your gift.
Transfer Information:
Merrill Lynch
Attn: Brian Kerber
2600 W. Big Beaver, Suite 110
Troy, MI  48084
brian_kerber@ml.com
Direct: (248) 533-6377
Toll Free: (800) 937-0845
Dawn Lubienski
Dawn.lubienski@ml.com
313-642-5270
Patricia (Tricia) Garrisi
Patricia.garrisi@ml.com
313-642-5278
DTC#: 8862
Account#: 57S-08A80
Leave a Legacy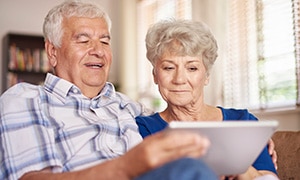 Leaving a legacy of support is a powerful way to invest in the future of ending food insecurity in our region. Below is simple language you can use to add Gleaner Community Food Bank to your estate plans. Please let us know of your intentions, since we would like to communicate with and recognize all of our generous donors. If you chose to create an endowment with your estate gift, each year 4% of the annual value of the endowment will provide impact into perpetuity.
The legal name should be contained in all final documents:
Gleaners Community Food Bank, 2131Beaufait Street, Detroit, MI 48207, a Michigan nonprofit Corporation or its successor, Federal Tax Identification No: 38-2156255
General bequest language:
"I give to Gleaners Community Food Bank (38-2156255), a Michigan nonprofit corporation, or its successor, [insert expected amount here]."
You will want to consult your lawyer for additional information.
Required Minimum Distributions (RMD)
RMDs are required minimum distributions investors must take every year from their retirement savings accounts, including traditional IRAs, and employer-sponsored plans such as 401(k)s, and Roth 401(k)s, starting at age 72.
There is no RMD waiver for 2021.
Anyone age 72 or older as of December 31, 2021, must take their RMD by year-end to avoid the 50% penalty―unless this is their first RMD, in which case they have until April 1, 2022.
Click here to learn more about using your gift to Gleaners to satisfy all or part of your required minimum distributions.
Donor Advised Funds (DAF)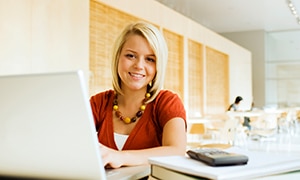 Your brokerage/investment firm can supply you with a form to authorize a gift to Gleaners. With just a few clicks, your donation from your Fund will help address hunger.
Social Media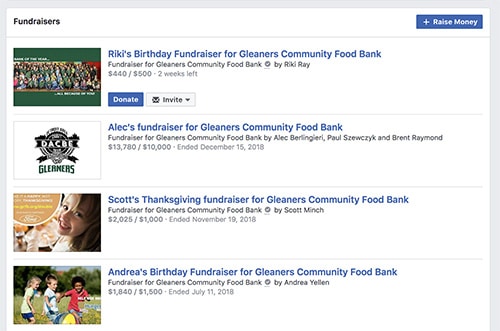 This has become a powerful tool for getting the word out and offering friends and family an easy way to support Gleaners. Go to our Facebook fundraising page to see the creative ways that our friends and volunteers are directly helping with fundraising.
Affinity Programs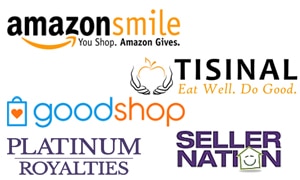 There are a lot of ways to support Gleaners by just doing the things you do every day. A portion of the proceeds of many sales can be donated to Gleaners when you use one of our affinity programs.