Originally posted in Crain's Detroit
January 08, 2021 06:00 AM
· Nonprofit was operating near capacity before pandemic; new site more than doubles capacity
· Last year distributed more than 80 million pounds of food, double 2019
· Gleaners will maintain Detroit headquarters

---
Gleaners Community Food Bank of Southeastern Michigan has acquired the former Dairy Fresh headquarters in Taylor, a move that will enable it to double its distribution capacity.
Gleaners Community Food Bank of Southeastern Michigan has purchased a Taylor building that will more than double its space and capacity to distribute emergency food.
Gleaners is investing $15 million to purchase and renovate the building and the nonprofit's Detroit headquarters. The bulk of its inventory, fulfillment and distribution operations will move there from Detroit and Warren in July, once renovations of the former Dairy Fresh and Highland Appliance headquarters building are completed.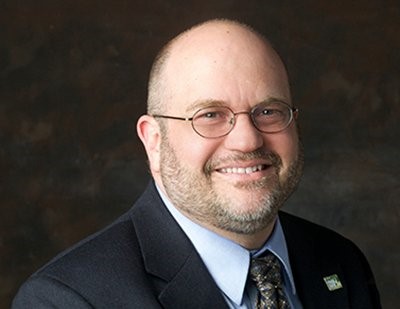 ---
Gleaners Community Food Bank of Southeastern Michigan
With the new Gleaners site and another $12 million building food rescue Forgotten Harvest has underway,Southeast Michigan will have, for the first time, enough capacity to meet the need for emergency food assistance in the counties the two organizations serve, Gleaners CEO Gerry Brisson said.
"Creating a hunger-free community has to include building a safety net that is the right size as well as flexible as need in the community grows and shrinks," Brisson said.
Both organizations were facing logistical and capacity challenges with existing sites even before the pandemic. And both had to lease properties to keep up with demand last year.
Their facility expansions will ensure their distribution infrastructure will not be a problem going forward, Brisson said. Assuming adequate emergency food is available for distribution, the two agencies will have capacity to distribute more food. And that will enable people and organizations to focus on solving the roots causes of hunger.
"When we can take hunger off the table for people in need, we enable them to have the energy and time to work on their next challenge — be that health, employment, or even just paying the rent," Brisson said.
Last June, as Gleaners was working to meet rising demand for emergency food assistance, the Taylor building near I-94 and Southfield Freeway went up for sale.
The food bank had been in the market for a new site since 2018 when it first hit annual distribution of 40 million pounds of food. But with nothing available, it shifted to plans to construct a new distribution center on its Detroit campus. It gained needed property through a land swap with the Solanus Casey Center and began fundraising for the project, which it projected would have cost $40 million, Brisson said.
But it had to secure more space to meet need during the pandemic. Like Forgotten Harvest, Gleaners was forced to lease additional space last year to meet surging demand. In 2020, it supplied more than 80 million pounds of food, much of it from government-funded programs, to pantries, soup kitchens and pickup locations for families, double the amount it provided in 2019.
The former Dairy Fresh site, a 1960s building that originally served as the headquarters for Highland Appliance, fit Gleaners' needs perfectly, Brisson said, and saved it $25 million.
The food bank is funding the building purchase and renovations of it and its Detroit headquarters through a mix of reserves, debt and fundraising, Brisson said. Gleaners is operating on an annual budget for fiscal 2021 of $32.7 million, up from $21 million in 2020.
When the Taylor building is ready in July, Gleaners plans to shift the bulk of its inventory and food distribution operations from Detroit and leased space at the Salvation Army in Warren there. At 180,896 square feet, the site is more than double the size of Gleaners' Detroit building.
It will also renovate portions of its Detroit headquarters where its administrative offices, pantry pickup operations, nutrition education and the bulk of its volunteer activities will remain, Brisson said.
Other sites in Howell, Pontiac and Taylor will continue to serve as pickup sites for pantries and people needing food assistance, as well as some volunteers, for now, he said.
"Eventually, we'll start consolidating. Warren will be the first site we exit," Brisson said.
"In the next 12-18 months, we'll start thinking about our footprint and what make sense to keep and what makes sense to sell. If we grow, then some of our facilities may (later) be useful to us for food distribution" partnerships with health care systems, for example, he said.
Before the pandemic, Gleaners and Forgotten Harvest together were distributing about 90 million total pounds of food per year, Brisson said.
Based on estimates from Feeding America — the national association for food banks and rescues that uses government and demographic data to project need in communities around the country — the two agencies were meeting just 60 percent of the need in metro Detroit, he said. And the need for emergency food assistance in Southeast Michigan rose 18 percent in 2020, per the national group.
Going forward, food insecurity is expected to continue to rise, Brisson said. "We know that unemployment by sectors will be a mixed bag," with restaurants, banquets, stadiums and other places that serve food continuing to be hard-hit.
Even if the pandemic went away tomorrow, that whole industry of people will take months or years to recover to anything like they were before, Brisson said, elevating the need that existed before the pandemic .
The two agencies both serve Wayne, Oakland and Macomb counties; Gleaners also serves Livingston and Monroe counties.
"Unless we have a major population change where half of the people who live here move away or we have a major economic boost where half of the people who live here in poverty improve their economic situation … our community needs between 120 million and 140 million pounds of emergency food per year between Gleaners and Forgotten Harvest," Brisson said.
Even at that level, it works to provide about 200 pounds of food or 200 meals per person per year, he said.
Forgotten Harvest in November broke ground on a $12 million building in Oak Park to give it the space it needs to consolidate its staff from three locations and shift from just-in-time distribution of much of the food it rescues to bringing all of it back to its warehouse to be mixed before sending it back out in more balanced fashion.
"Our new facility will give us the ability to make the necessary changes to our food distribution model to maximize nutrition and impact to the community," Marketing and Communications Director Christopher Ivey said in an email. "We will now have enough space to combine our two rescue models: the bulk rescue from the distributors and farmers and the grocery rescue to create a more equitable and nutritious mix at every distribution point we serve."
"The growth of both Gleaners and Forgotten Harvest in recent years has been extraordinary, thanks to their ingenuity and strong support from across the community," said Kate Levin Markel, president of the Detroit-based McGregor Fund, which provides support for both nonprofits. "But it had become clear that both organizations could do even more if freed of the size and operational constraints of their existing facilities."
The last year has shown the importance of the two hunger organizations being able to ramp up quickly, leveraging government and private dollars together at a massive scale to address the needs, said Mariam Noland, president of the Community Foundation for Southeast Michigan, which provided more than $232,000 in funding to help both pivot to mobile distribution and increase response during the pandemic.
"It has made the case that they both need to consider larger spaces, as the spaces they have now were not efficient for the scale and need," she said.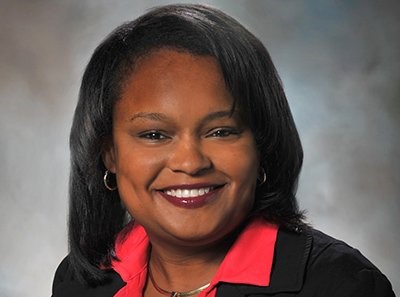 ---
More than 100 new families were going for food to the Ford Resource Engagement Centers in Detroit each week last year, said Pamela Alexander, director of community development for the Ford Motor Co. Fund.
If there ever was a time where the need for these organizations to have increased capacity to serve the community was clear, it was this year, she said.
"In the absence of Gleaners having the capacity, we would not have been able to feed those families, and it's still going on."