Hunger can affect any age; any community; any school. To successfully end food insecurity throughout Southeast Michigan, we recognize it's going to take more than just collecting cans.
That's where you come in.
Volunteer. Collect. Donate. 
Three ways you can become part of the hunger solution:
Hidden Problems. Creative Solutions.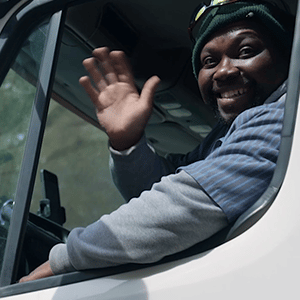 We say we're more than just collecting cans, and we mean it.
Gleaners stores and distributes millions of pounds of food each year. In fact, just last year we were able to push over 47 million pounds of food out into our community. And of that 47 million, 33% was fresh produce and 13% fresh milk!
Together with our partner network of over 400 local agencies, food pantries, soup kitchens, schools, and shelters — and supplemented by our own direct service distributions — we deliver nutritious food by the truckload to those who need it most.
Solving food insecurity means going beyond just hunger. 
We recognize that not all problems are made equal. That's why Gleaners seeks a multi-faceted approach towards providing access to healthy foods: meeting people when and where they are with their most requested foods in a variety of ways.
Whether it's providing nutrition education opportunities to help families, seniors, and children in low-income households prepare healthy meals on a budget, or crafting innovative partnerships with companies and organizations to get nutritious meals to those in need, Gleaners is ready to get to work!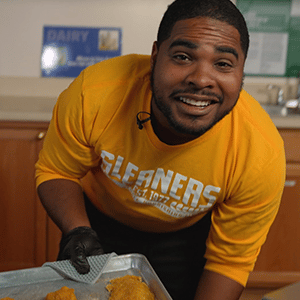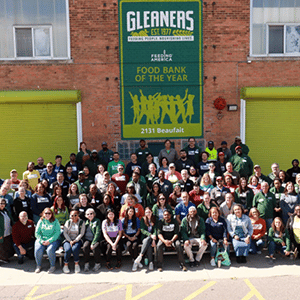 How do we manage to do all this? 
Simple. It's because of people like you:
Every member of our volunteer team that helps box and sort food, facilitate an event, or help at one of our Double Your Donation Days;
Every donor that gives whatever they can so that we can continue to purchase fresh food for our community mobiles;
Every company that signs up for a Virtual Food Drive competition leveraging Gleaners' purchasing power;
All of us together are Gleaners. 
There is no single "face" of hunger: people of all ages, backgrounds, and walks of life approach Gleaners in need. Every year, we empower over 600,000 households with the food they need to thrive, get back on their feet, and prosper. 
These are just a few of our real stories:
Donations to Gleaners go a long way, as 92 cents of every dollar go to food and food programs. But donating isn't the only way to help; there are so many other ways to give back through Gleaners. From starting a food and fund drive competition at your workplace or school, to bonding with friends and family at a volunteer shift, every action you take will make a world of difference in the lives of our hungry neighbors.  
With impact, efficiency, and transparency at the forefront of our efforts, Gleaners has received the highest ratings from top charity assessment organizations.