Independence Day is just around the corner, and Americans are getting ready to celebrate the holiday weekend with fireworks, parades, cookouts, and gatherings with friends and family. But beyond the red, white, and blue displays of patriotism, thousands of local veterans are still living in poverty and struggling to put food on the table.  
Food is among the most basic of needs, but hunger still infiltrates the daily lives of local veterans and their families. Here's what you need to know about hunger in the veteran community – and how you can support Gleaners' work to provide nutritious food to those who bravely served.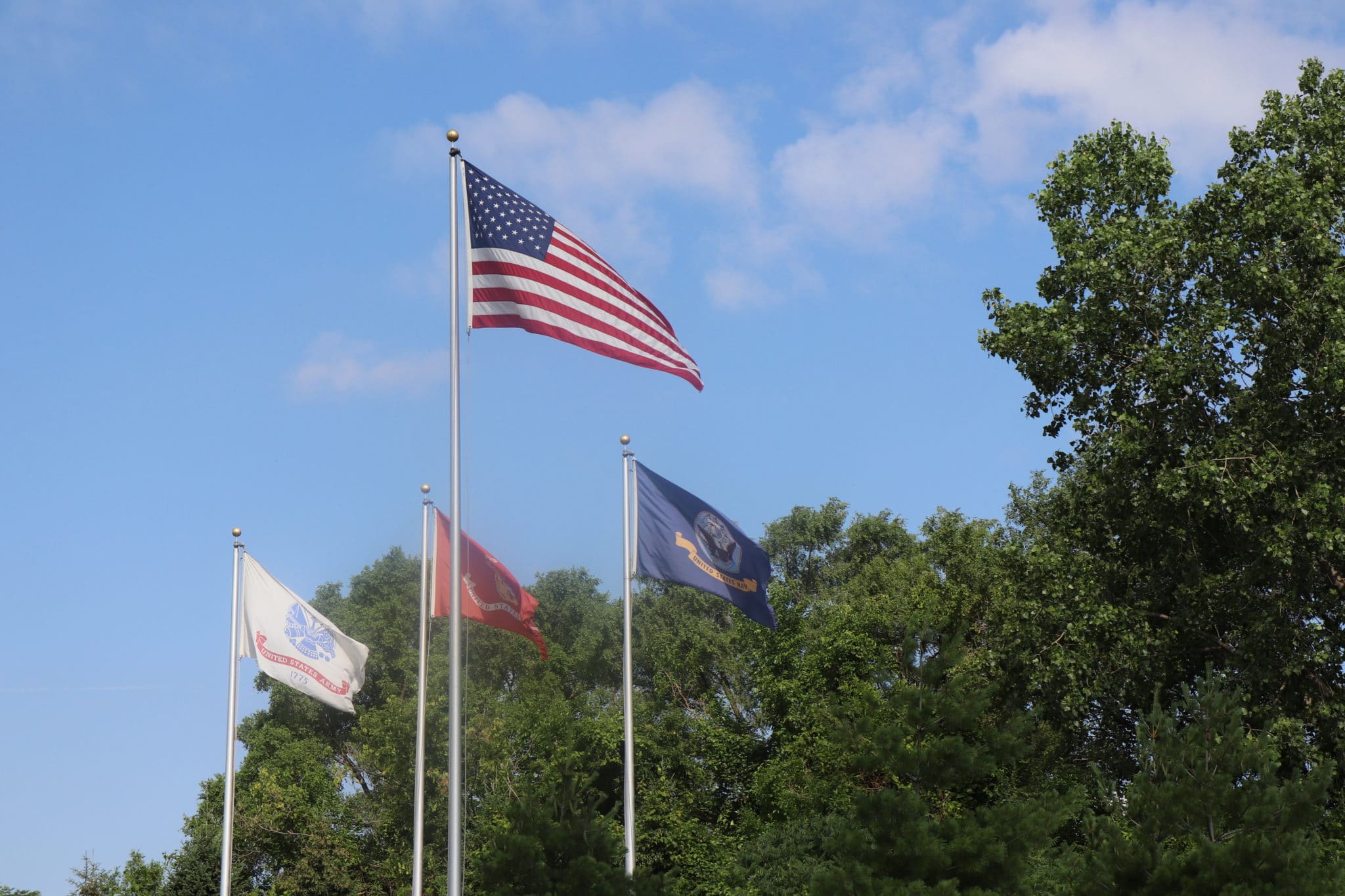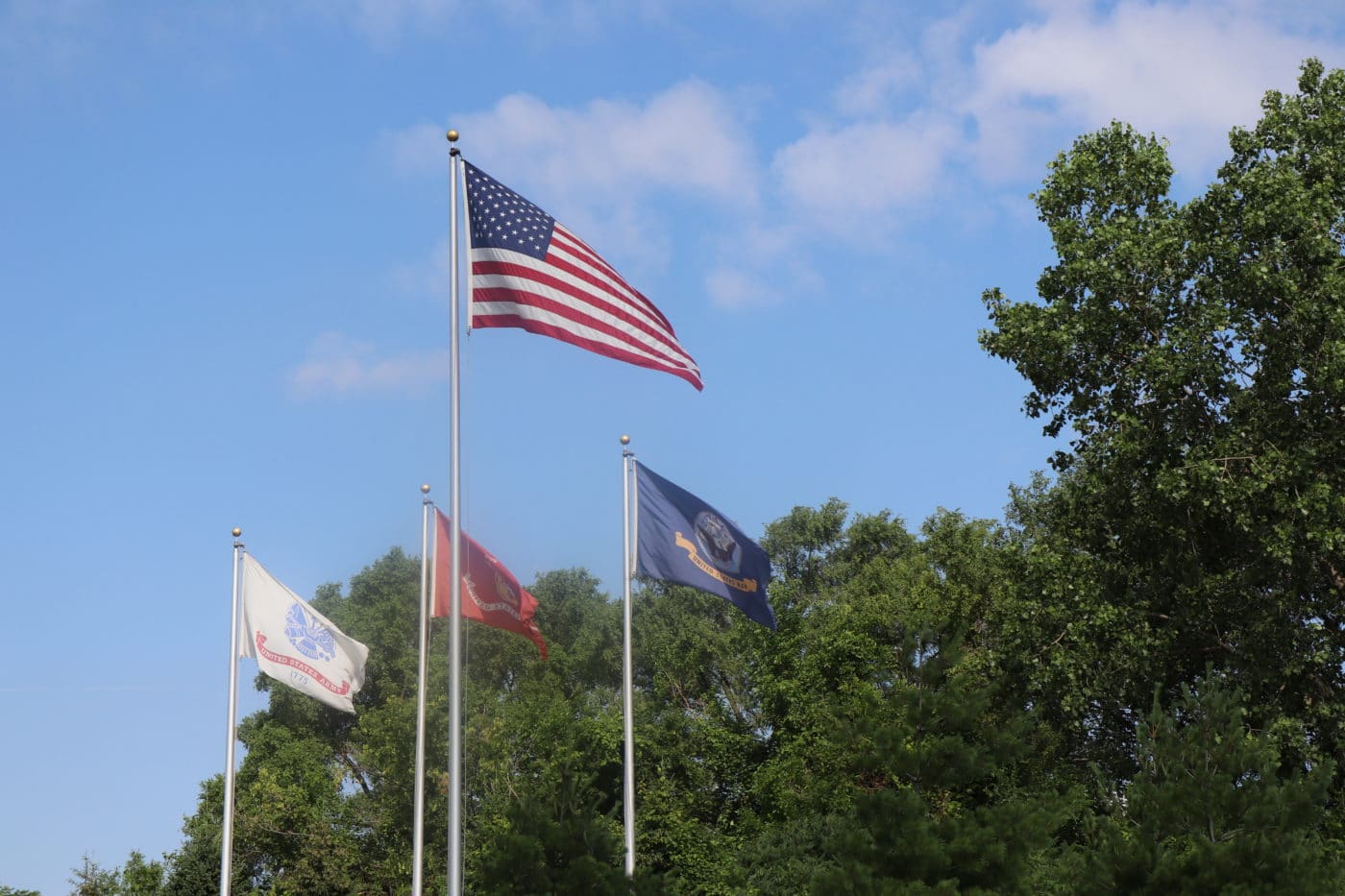 ---
Local veterans are facing food insecurity at alarming rates
According to the U.S. Department of Veterans Affairs, veterans are nearly twice as likely to face food insecurity than the general population. Additionally, Feeding America estimates that veteran families make up over 20% of the households served by the local charitable food network. For active-duty military and reserve members, the VFW confirmed that 25 percent have relied on food bank donations to feed their families over the past year, in the wake of the pandemic crisis. 
Having enough healthy, nutritious food can help stabilize vulnerable populations like veterans, many of whom are living on fixed incomes.  
"Veterans do not have access to the healthiest food options, and often they find it easier to purchase off the dollar menu than to have a well-balanced meal. Veterans also do not always have the resources to cook a meal on their own," said Dawn Revyn, Ma Ed,LPC-S, Director of Social Services at Volunteers of America Michigan. "Many of our veterans have comorbidities and we need to ensure that we provide food options that follow the guidelines of their health barriers such as low salt and low sugar." 
---
With consistent food security, veterans can experience a well-earned sense of relief. That's why Gleaners works year-round to provide high-quality food access through our vast network of veteran-specific agency partners. 
Don Rand is an 82-year-old U.S. Army veteran who lives at Piquette Square, a 150-unit apartment project in Detroit to house and care for formerly homeless veterans. Don was able to secure housing here six years ago, but he still struggled to keep his pantry and refrigerator stocked with groceries.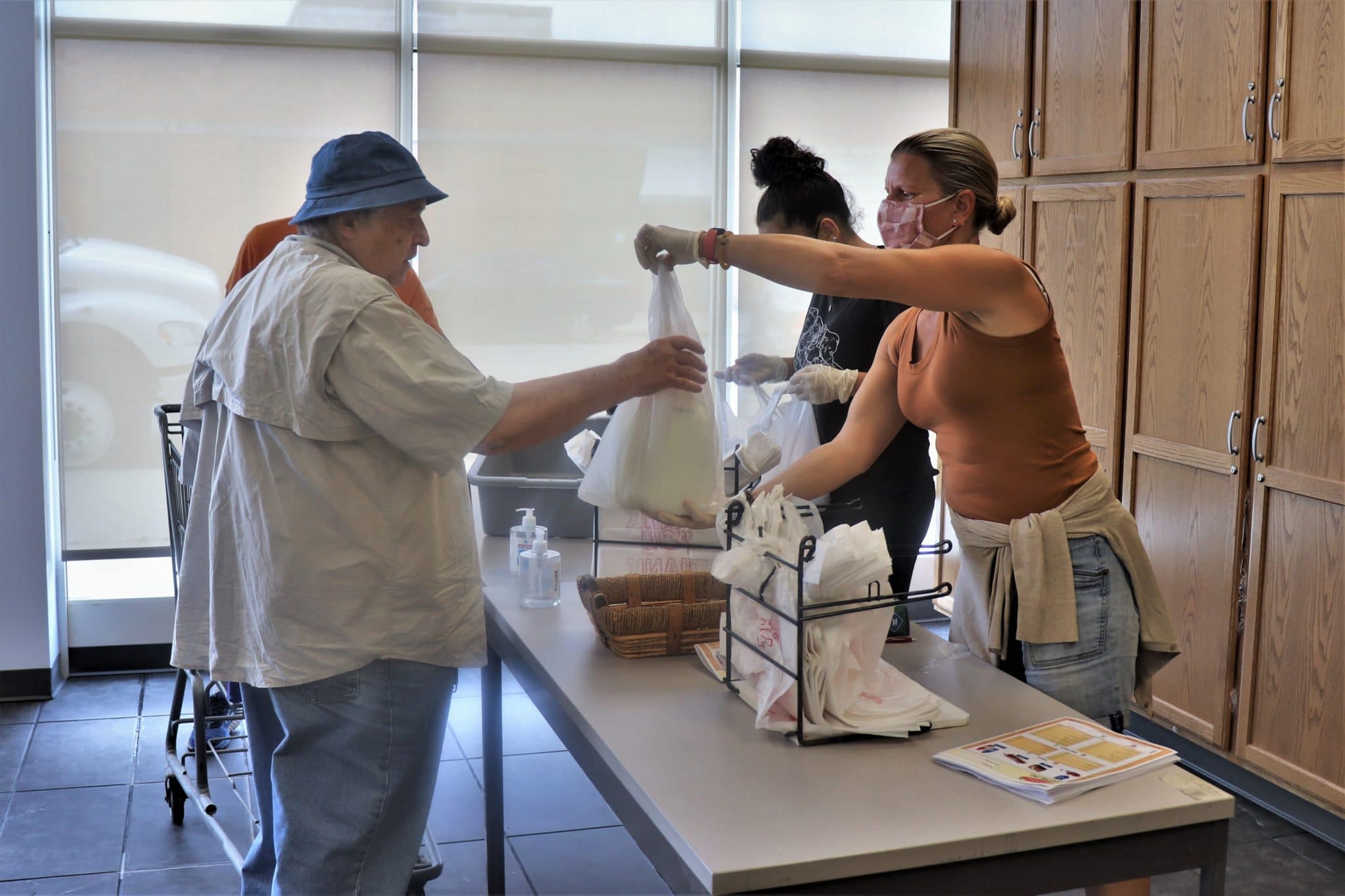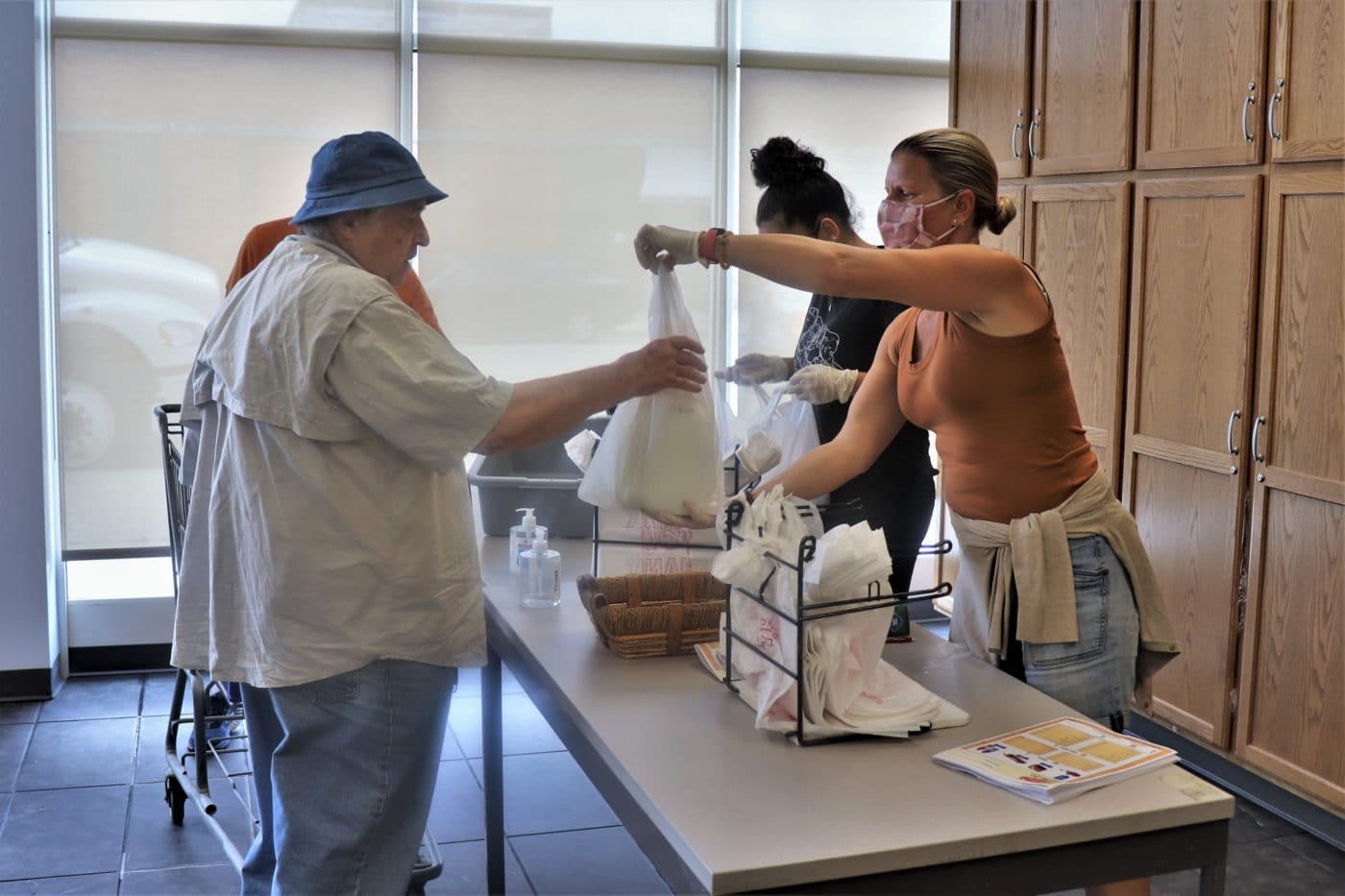 ---
"The nearest grocery store is a mile and a half away, and there's another one three miles north," he said. "You have to take the bus and it's usually about an hour and fifteen minutes for a trip. But sometimes there's problems with the bus, and it can take four or five hours. It can be pretty tiring."  
Don is not alone in his struggle. For many seniors and veterans, transportation can be one of the biggest barriers to food access. To address this widespread issue, Gleaners implemented an innovative solution: My Neighborhood Mobile Grocery, a weekly pop-up market that brings affordable groceries to residential communities like Piquette Square. The program allows residents to purchase groceries at a discounted price from the comfort of their own building. Gleaners staff and volunteers assist on-site by retrieving residents' custom food orders from a large grocery truck parked outside.  
Don said My Neighborhood Mobile Grocery has made a big difference in his life.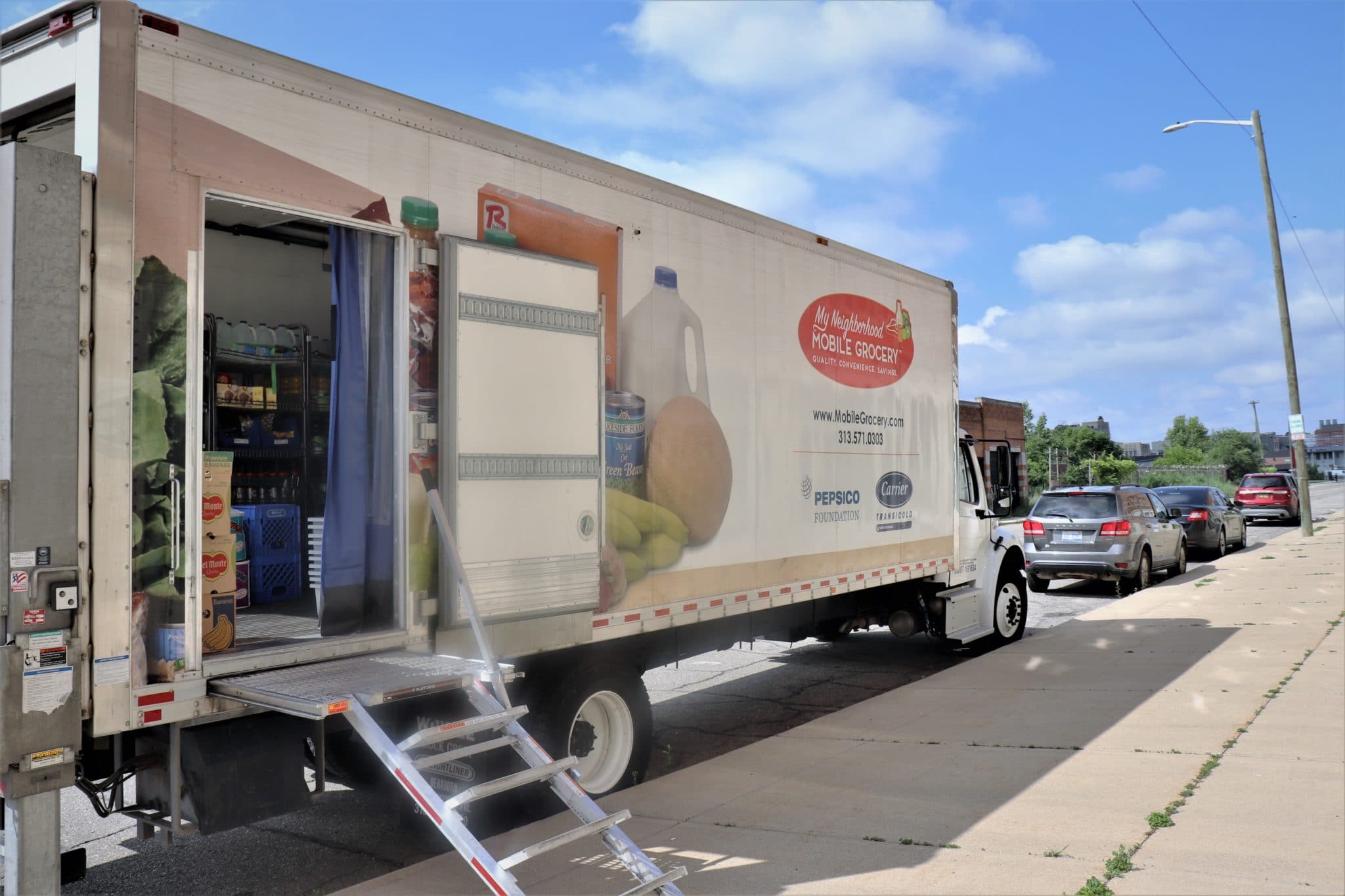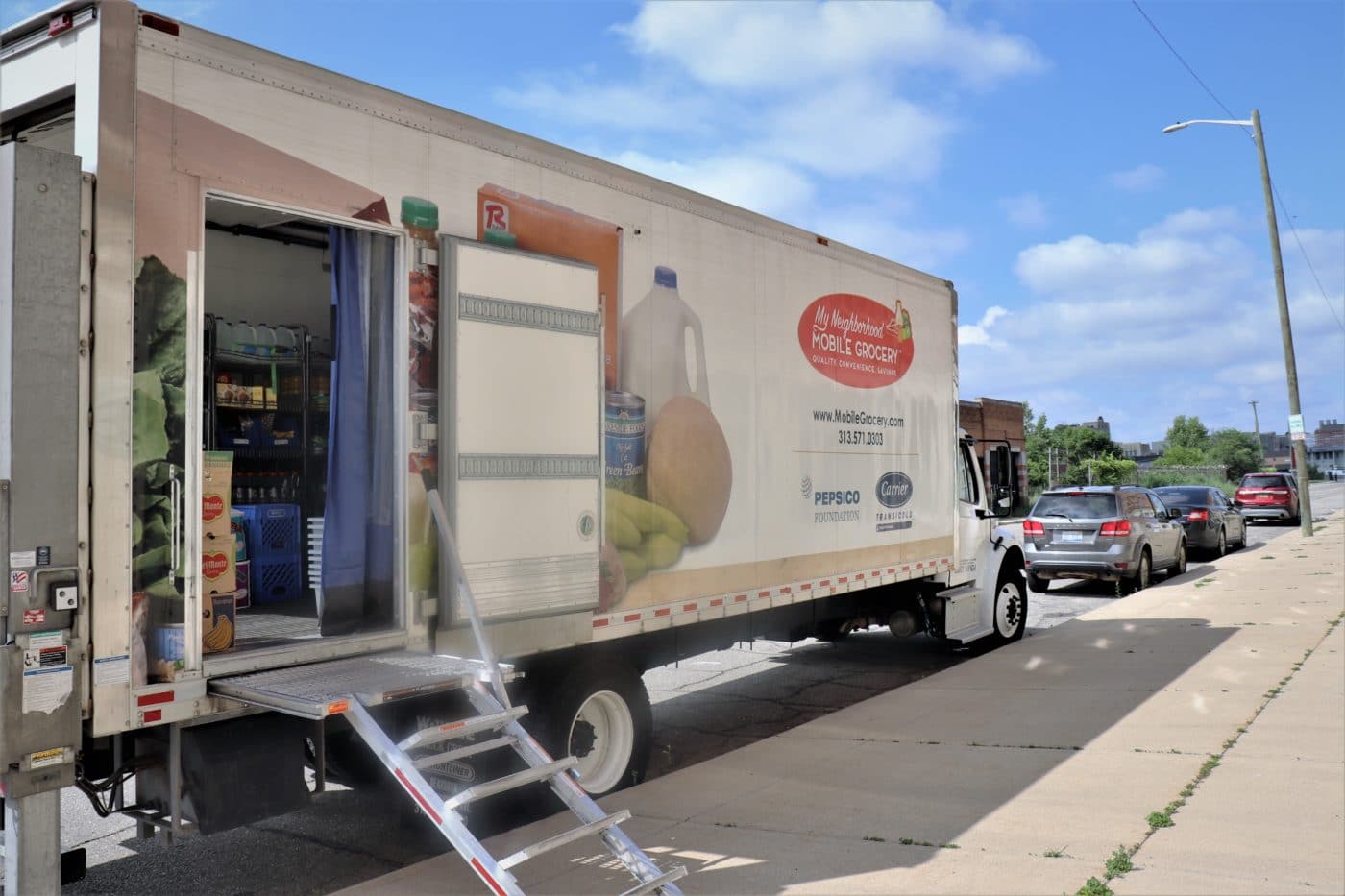 ---
Since the start of the pandemic, Gleaners has served nearly 15,000 cumulative veteran households across its service area of Wayne, Oakland, Macomb, Livingston, and Monroe counties. New partnerships with veteran-specific agencies, including the John D. Dingell VA Medical Center, Michigan Veterans Affairs Agency, The Michigan Veterans Trust Fund, and The American enabled Gleaners to distribute food to veterans in need.
"I applaud this partnership between the Michigan Veterans Trust Fund and Gleaners Community Food Bank to reduce food insecurity among our veterans in southeast Michigan," said Zaneta Adams, Director of the Michigan Veterans Affairs Agency. "Putting food on the tables of veterans and their families during these challenging times reflects our mission at the MVAA of supporting Michigan veterans through all facets of their lives." 
In March of 2020, the Michigan National Guard was deployed to Gleaners' warehouses to pack quarantine boxes for seniors, veterans, and other vulnerable groups. Each box was filled with shelf-stable food items that could be easily paired together to make well-balanced meals, such as spaghetti and tomato sauce, and rice and beans.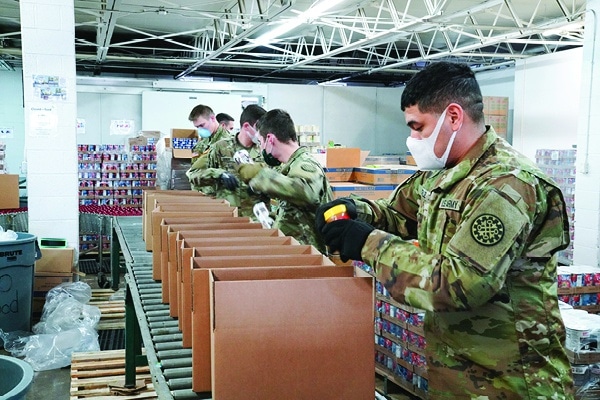 ---
Your Support Helps Gleaners to Provide Food to Veterans 
At Gleaners Community Food Bank, we believe that veterans deserve to eat healthy, wholesome meals every day. Every donation made to our Warriors Against Hunger campaign supports Gleaners' food programs with veteran-specific agencies. Help us reach our $3,000 goal by July 4, 2021!