Written by: Hannah Doerr
Making a smoothie can be a fantastic way to meet our daily fruit and vegetable goals. Smoothies are easily customizable to your preferences and what ingredients you may have on hand. Purchasing pre-made smoothies can be tricky, as they may come with added sugars. Today, I will be sharing some tips to make a nutrient-dense smoothie at home!
First, choose a few of your favorite fruits. Some great options include strawberries, bananas, raspberries, or blueberries. Purchasing these ingredients in season can help lower costs and provide a higher nutrient-density. Another option is to purchase them frozen or canned if they are not currently in season. View this blog post to learn more about Mastering Frozen Produce — Cooking Matters Detroit.
Second, add some veggies! An easy way to sneak in more vegetables in your day is through smoothies. Often, vegetables like spinach, avocado, and cauliflower boost our nutritional value without affecting the taste of our smoothies! Many of these options can also be purchased frozen to maintain freshness and provide extra for use in other meals. Adding frozen fruits or vegetables to a smoothie is always great if you enjoy a thicker smoothie, if not add extra water.
Third, add a source of protein. There are many ways to add protein to a smoothie. This first option is yogurt. Yogurt is a great source of protein and calcium. Yogurt also contains live bacteria which are helpful for digestion. Another option for a protein source is peanut butter (or other nut butter if you are allergic). Peanut butter can also add fats to the smoothie to help with fullness.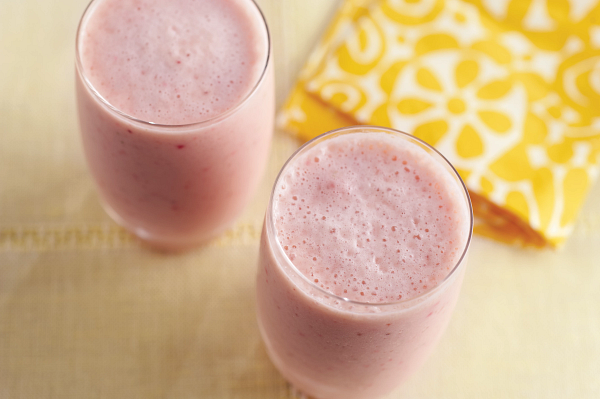 Smoothies can also be a great option for adding more fruits and vegetables to your child's diet. As mentioned, vegetables can often be added without affecting the taste of the smoothie, boosting your child's nutrient intake. If the color of the smoothie is off-putting, choose a cup that is not see through and has a lid.
Check out the Cooking Matters website for fruit smoothie recipe ideas! And remember, the best part about smoothies is they are customizable.