Together, We Can Make This a Hunger Free Summer in Southeast Michigan
Generous donors are matching your gift to help our neighbors in need
---
The Hunger Free Summer matching gift campaign has played a critical role for the past 11 years, providing millions of meals over the summer to kids while they are out of school. As families continue to struggle with employment, increases in the cost of groceries, childcare resources, and transportation issues, the Hunger Free Summer Plus campaign can resolve one worry on their minds: "How will we eat?"
To meet our hungry neighbors where they are, we will continue expanded and adapted distributions across southeast Michigan to make sure kids, families, seniors, and other vulnerable hungry neighbors have access to nutritious food.
In order to accomplish this, we need your help now.
Citizens, Toni Wisne Sabina Foundation, GM, Ford, Mandell and Madeleine Berman Foundation and other generous donors will match all gifts, doubling your ability to provide a Hunger Free Summer for Southeast Michigan. Every dollar given provides SIX meals.
Underwriting Partner and Match Donor

Summer has always been a difficult time for families and children facing hunger, and last summer we saw some of the greatest community need we have ever seen in southeast Michigan. While there are new signs for hope, far too many families, children, and seniors in our community will not be hunger free this summer without our help.
Based on March 2021 projections by Feeding America, 1 in 5 children in Gleaners' service area may be at risk of going hungry. Childhood hunger is still on the rise in all five counties served by Gleaners from pre-pandemic levels.
Even before the pandemic began, seniors were making devastating sacrifices between food, health, and bills. For those living in multigenerational households, which has increased over the course of the pandemic, food insecurity can become an even greater challenge as they make trade-offs to protect their grandchildren.
An increased number of kids, their families, and seniors are left wondering where their next meals will come from – but Gleaners is a source of hope.
Summer Food Service Program:
From June through August, Gleaners will operate its Summer Food Service Program sites at more than 85 locations to enhance the food support families have come to rely on in summer months. The Summer Food Service Program uses multiple distribution models to meet the needs of children 18 years or younger across southeast Michigan, including 22 grocery sites, 42 meal sites and 24 mobile delivery sites.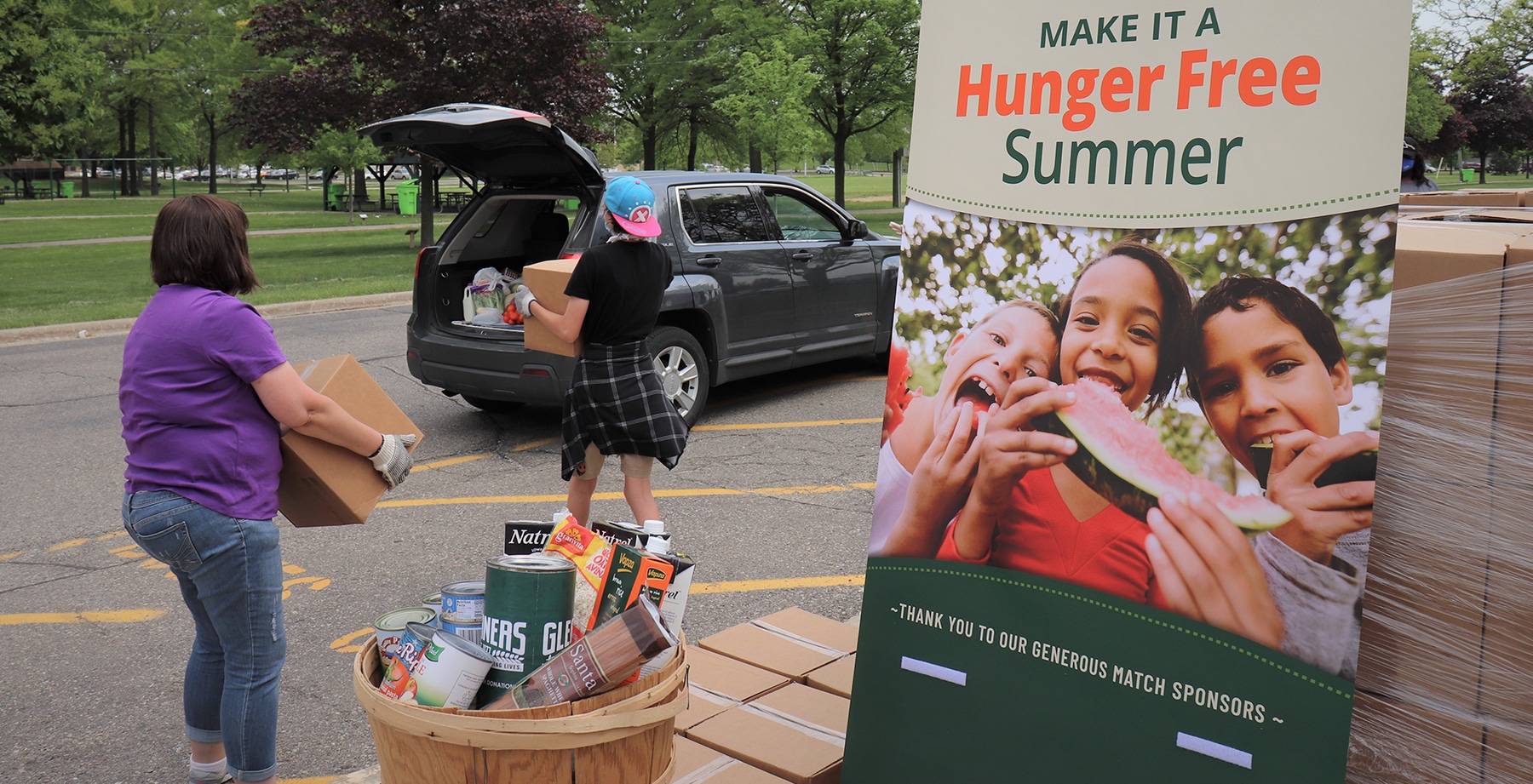 Emergency Food Distribution Sites:
Gleaners is continuing to operate dozens of emergency distribution sites across Southeast Michigan, from urban neighborhoods to rural towns. These sites offer balanced nutrition – including fresh milk, fruits, vegetables, lean protein and shelf-stable items – with no appointment necessary and built on a drive-thru, "no contact" model.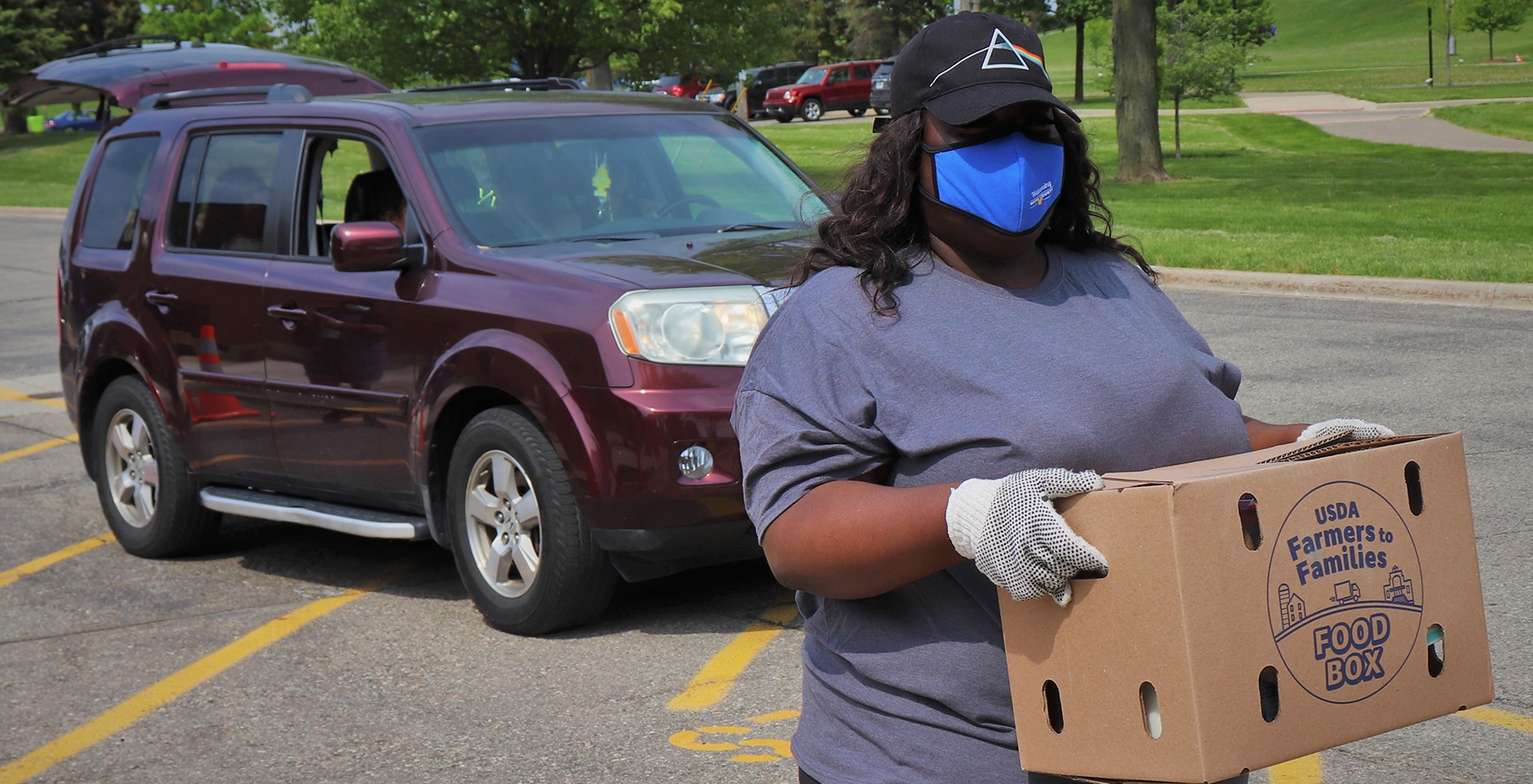 Food Boxes for Vulnerable Neighbors:
Gleaners will continue distributing thousands of food boxes each month to ensure access to nutritious food to those who need it most. This will help seniors, who have decreased access to resources and community, and other at-risk neighbors, including veterans, health care patients, new mothers, disabled and formerly homeless individuals and others who have limited mobility to secure food for themselves.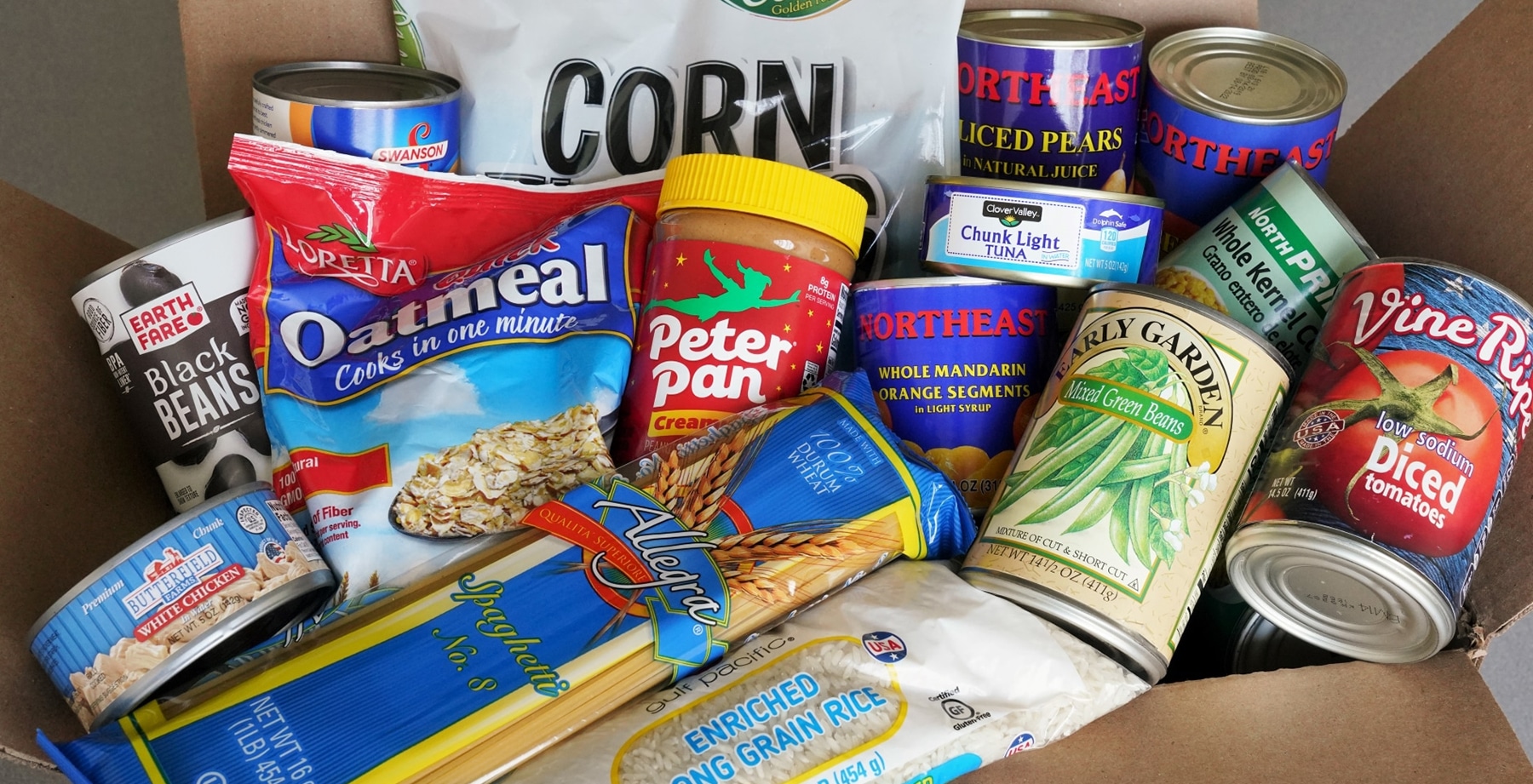 Donate Now:
You can donate right now to give our neighbors a Hunger Free Summer:
Securely online by clicking the button below:
By mail to 2131 Beaufait, MI 48207.
(Please include "Hunger Free Summer" on the memo line.)
Join the Food Fight:
By participating in the Hunger Free Summer Food Fight, you can help give our neighbors a Hunger Free Summer. The Food Fight is an annual food and fund collection in which organizations throughout the tri-county area compete against teams within their division to raise the most meals.
Help Fundraise:
You can create your own fundraiser on Facebook to get friends and family involved in Hunger Free Summer.
Latest News Towards A Hunger Free Summer
---
Originally posted on WDIV Far too many children and families are worried about where their next meal will come from – but Gleaners Community Food Bank of Southeastern Michigan has launched its…
More ›
Originally posted on WXYZ Gleaners Community Food Bank will provide meals to children all summer in hopes of providing a "Hunger Free Summer" for kids in Southeast Michigan. "Summer has…
More ›
Michiganders continue to face hunger this summer. Here's how you can help.
More ›