Together, we can make it a Hunger Free Summer for kids in Southeast Michigan!
Generous donors are matching your gift to help our neighbors in need
---
Summer has always been a difficult time for children and families facing food insecurity—and this year, inflated grocery prices are adding an additional strain. As a result, parents are struggling to afford the nutritious food their kids need to stay healthy this summer. Far too many are faced with a devastating question: "How will we eat?" 
But you can help. Right now, your gift to Gleaners will have 2X the impact, thanks to a generous match by Citizens and other donors! 
Hunger doesn't take a break for the summer—and neither does Gleaners. For the past 12 years, the Hunger Free Summer matching gift campaign has provided millions of meals over the summer to kids while they are out of school.  
Kids should be enjoying summer break, not worrying about where their next meals are coming from. Let's make it a Hunger Free Summer for children in Oakland, Wayne, Livingston, Macomb, and Monroe counties. Every dollar donated provides SIX meals!
Underwriting Partner and Match Donor

According to Feeding America, nearly 1.3 million people in Michigan are facing hunger—and of that total, more than 305,000 are children. Gleaners remains on the frontlines, serving as a crucial safety net for kids and families in need. In Gleaners' fiscal year 2021, we distributed a record-breaking 71.4 million pounds of food to our neighbors in need! 
Gleaners works with a network of more than 600 agency partners, including soup kitchens, shelters, and food pantries, to ensure everyone in our community has enough to eat. Additionally, Gleaners continues to operate dozens of community mobile sites to anyone who approaches us in need. 
"My two-year-old doesn't eat anything except fruits and vegetables," said Kasi W., a nursing student and mother of two who recently visited Gleaners' community mobile site in Southfield. "I'm mainly breastfeeding my two-month-old, but if I can't nourish myself, I can't nourish her."
Please consider supporting the Hunger Free Summer match today to help mothers like Kasi provide wholesome, nutritious food to their children. 
Summer Food Service Program:
From June through August, Gleaners will continue providing meals through the Summer Food Service Program sites at nearly 70 locations to maintain the food support families have come to rely on in summer months.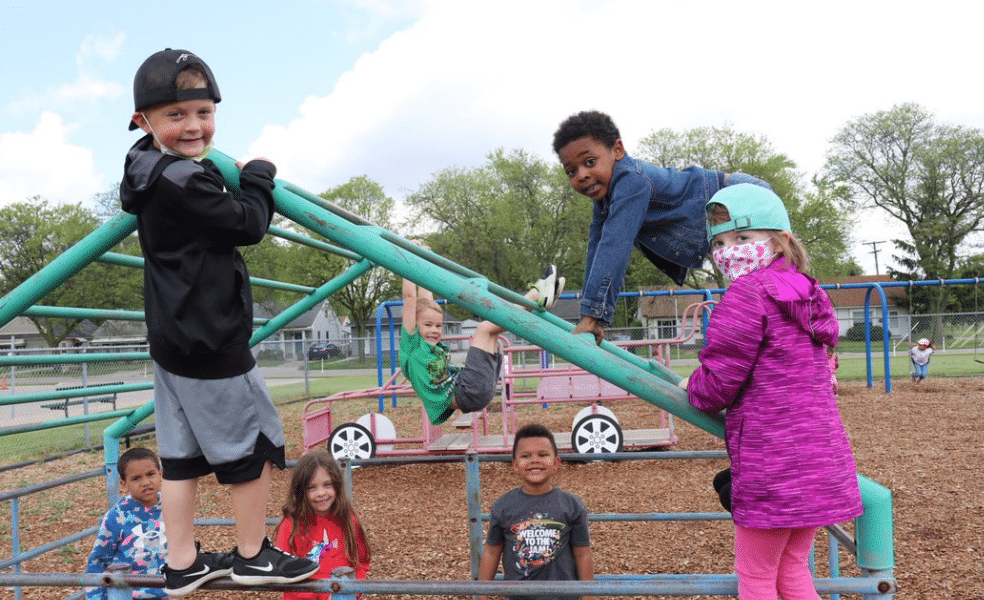 The Summer Food Service Program uses two distribution models to meet the needs of children 18 years or younger across Southeast Michigan: 45 stationary meal sites, such as summer camps and daycare facilities, and 24 mobile delivery sites, typically located in low-income housing neighborhoods. For both models, children are provided with nutritionally balanced prepared meals, which include a protein, a grain, a fruit, a vegetable, and milk.    
Community Mobile Distribution Sites: 
Since the start of the pandemic, Gleaners has distributed food by the truckload five days a week to hungry neighbors across Southeast Michigan, from urban neighborhoods to rural towns. Our community mobile sites provide each household with approximately 30 pounds of nutritious food – including fresh milk, fruits, vegetables, lean protein, and shelf-stable items – with no appointment necessary and built on a drive-thru, "no contact" model.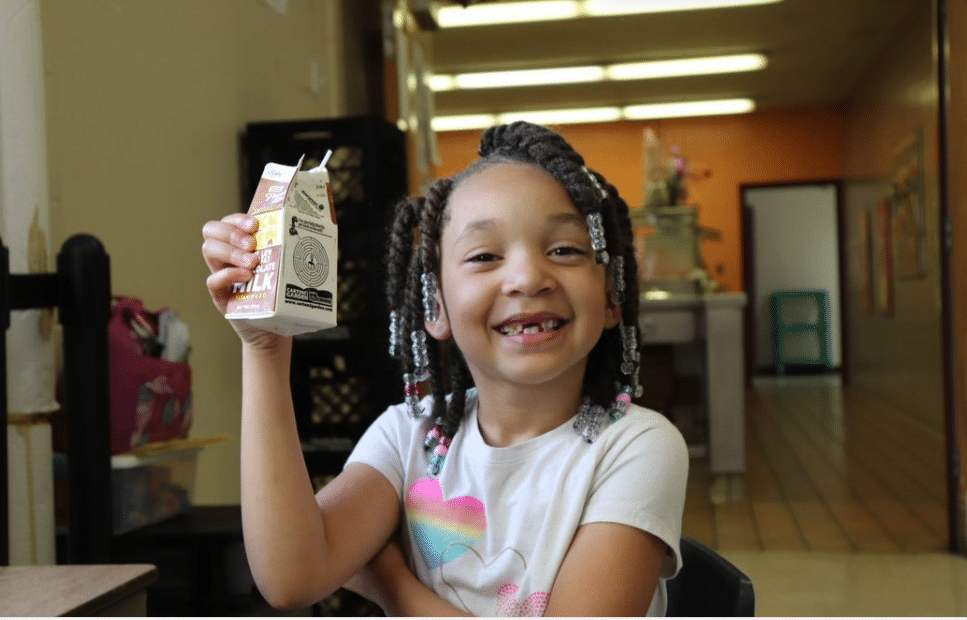 Donate Now:
Donate to the Hunger Free Summer matching gift campaign to double your impact! 
Securely online by clicking the button below:
By mail to 2131 Beaufait, MI 48207.
(Please include "Hunger Free Summer" on the memo line.)
Join the Food Fight:
By participating in the Hunger Free Summer Food Fight, you can help give our neighbors a Hunger Free Summer.
The Food Fight is an annual food and fund collection in which organizations throughout the tri-county area compete against teams within their division to raise the most meals.
Volunteer:
Volunteer your time to sort, pack, and distribute food in our community  
Need Help?
Need help? View a map of our partners and list of our upcoming distribution events at pantrynet.org. 
Latest News Towards A Hunger Free Summer
---
This past month, SV Temple of Michigan raised $15,000 – or 90,000 meals – for Gleaners Community Food Bank of Southeast Michigan. This generous contribution was the result of a…
More ›
Originally posted in Harvest 2022 Within the pages of the 2021 Gleaners Harvest Magazine & Annual Report, Gleaners announced another record-breaking fiscal year, distributing 71.4 million pounds of food across…
More ›
Originally posted in Harvest 2022 Volunteering at a distribution center. Organizing a food drive. Attending nutrition education classes. These beloved programs at Gleaners all had the potential to be crushed…
More ›