About Hunger Free Summer
For many kids, when school lets out, hunger sets in. In southeast Michigan alone, more than 300,000 children receive free or reduced-fee meals. When the school year ends, so do the breakfasts and lunches they rely on.
Facing several months without enough to eat robs them of a carefree, happy summer and places them at a disadvantage when school starts again in the fall.
That's why Gleaners Community Food Bank established the Hunger Free Summer campaign in 2011. Hunger Free Summer supports Gleaners' programs providing nutritious food to thousands of hungry children throughout southeast Michigan.
Citizens Bank and other generous donors– including the Toni Wisne Sabina Foundation, General Motors, Ford Motor Company and Andiamo, among others – match donations dollar-for-dollar when school lets out in June until school is back in session in September.
Because of the Hunger Free Summer match, every dollar you donate provides 6 meals for hungry kids.
How Gleaners Gets Food to Kids
By expanding programming throughout the summer and raising additional meals through the Hunger Free Summer Campaign, Gleaners helps kids get the nutrition they need when they don't have access to the breakfasts and lunches they would normally get at school.
Through the Summer Food Service Program thousands of children will have access to nutritious meals provided through more than 90 summer meal sites this year five days per week. In an increase from 2018, 68% of the summer meal sites will serve breakfast in addition to lunch! Some will also serve meals on Saturdays. Ten summer meal sites throughout Macomb, Oakland and Wayne counties also will receive Weekend Backpacks.
Over the summer Gleaners' School Food Mobile program will reach hungry children in high-need communities through nearly 90 monthly mobile pantries. Each distribution provides approximately 100 households with 30 pounds of nutritious food, protein and fresh produce.
Additionally, through Gleaners' extensive network of 528 partner soup kitchens, pantries, and shelters, the Hunger Free Summer campaign helps children and families bridge the gap during the summer. And Gleaners recently launched its Best Food Forward initiative, taking a holistic approach to resolving food insecurity for the whole family, in addition to looking at ways to improve the way kids eat and learn.
Child Hunger in Michigan
Source: Kids Count Michigan
Child Hunger in America
The Devastating Developmental Impacts of Child Hunger
According to Feeding America, children who face hunger are more like to:
Repeat a grade in elementary school.
Experience developmental impairments like language and motor skills.
Have more social and behavioral problems.
Kids struggling with summer hunger return to school in the fall lagging behind their peers. Summer learning loss that happens during children's elementary school years can negatively impact their future. Research shows:
A study by Johns Hopkins University revealed that summer learning loss during elementary school accounts for two-thirds of the achievement gap in reading between low-income children and their middle-income peers by 9th
On average, low income children start kindergarten 12-14 months behind their peers.
Low-income students experience negative gains in math and reading, sometimes losing 2-3 months of learning, during summer months.
Summer slide can cause low income children to fall as much as 3 whole grade levels behind their peers by the end of 5th grade if they are not engaged in summer learning opportunities.
Other partners in our work:
Feeding America
As the nation's leading domestic hunger-relief charity, Feeding America network members supply food to more than 46 million Americans each year, through a network of more than 200 member food banks. www.feedingamerica.org.
Food Bank Council of Michigan
The Food Bank Council of Michigan (FBCM) is a statewide organization that gathers food and funds to help stock Michigan's food banks. www.fbcmich.org.
You can help provide 2 million meals for children while school is out!
Your support will leverage community donations by matching gifts and allowing Gleaners to reach thousands of children who would otherwise face hunger.
For more information on becoming a Hunger Free Summer sponsor, contact Stacy Averill at 866-GLEANER or saverill@gcfb.org.
Underwriting Partner and Match Donor:
Citizens Financial Group, Inc. is one of the nation's oldest and largest financial institutions, with $153.5 billion in assets as of March 31, 2018. Headquartered in Providence, Rhode Island, Citizens offers a broad range of retail and commercial banking products and services to individuals, small businesses, middle-market companies, large corporations and institutions. Citizens helps its customers reach their potential by listening to them and by understanding their needs in order to offer tailored advice, ideas and solutions. In Consumer Banking, Citizens provides an integrated experience that includes mobile and online banking, a 24/7 customer contact center and the convenience of approximately 3,300 ATMs and approximately 1,150 branches in 11 states in the New England, Mid-Atlantic and Midwest regions. Consumer Banking products and services include a full range of banking, lending, savings, wealth management and small business offerings. In Commercial Banking, Citizens offers corporate, institutional and not-for-profit clients a full range of wholesale banking products and services, including lending and deposits, capital markets, treasury services, foreign exchange and interest rate products, and asset finance. More information is available at www.citizensbank.com or visit us on Twitter, LinkedIn or Facebook.
Match Donor Supporters:

Toni Wisne Sabina Foundation In honor of Toni Wisne Sabina 's long-time support for Gleaners' mission to feed our hungry neighbors.

General Motors is working toward a future with zero crashes, zero emissions and zero congestion. Social investments in our communities are a big part of realizing this vision. As such, GM has invested over $1 billion to help foster smart, safe and sustainable communities around the world. But financial support is just one way we give – our employees double our impact with their time and talents. We create impact by engaging with strong partners like Gleaners Community Food Bank to help empower communities.

Ford Motor Company Fund and Community Services works with community and global partners to advance driving safety, education and community life. Ford Motor Company Fund has operated for more than 65 years with ongoing funding from Ford Motor Company. Ford Driving Skills for Life is free, interactive, hands-on safety training focused on skill development and driving techniques, while addressing inexperience, distractions and impaired driving.  Innovation in education is encouraged through Ford Blue Oval Scholars, Ford Driving Dreams, Ford Next Generation Learning and other innovative programs that enhance high school learning and provide college scholarships and university grants. The Ford Volunteer Corps enlists more than 30,000 Ford employees and retirees each year to work on local projects that strengthen their communities and improve people's lives in more than 40 countries around the world. For more information, visit http://community.ford.com .

In 1989 when Andiamo opened its first Italian restaurant, the goal was simple – deliver fine Italian cuisine by using the freshest seasonal ingredients and prepare them from scratch each and every day. This goal set by the late Master Chef Aldo Ottaviani was achieved and as a result Andiamo exceeded all expectations, expanding to nine metro Detroit locations. Andiamo has never strayed from its founding principles and continues to provide exceptional service and authentic Italian cuisine prepared by hand every day. Visit andiamoitalia.com for more information and to find a location near you.

GalaxE.Solutions, Inc. is a member of the GalaxE Group, Inc. For over 20 years, GalaxE.Solutions has provided technology professional services supporting Fortune 500 organizations in the healthcare, retail, manufacturing, pharmaceutical, insurance, banking, IT/communications, publishing, real estate, legal, and non-profit industries. They specialize in solutions-based engagements. Their core business revolves around providing professional IT services throughout the Software Development Life Cycle. This includes initial design, development, testing and ongoing support in a variety of technologies, such as business intelligence, master data management, service oriented architecture, legacy application replatforming, Web application design and development, and enterprise application integration.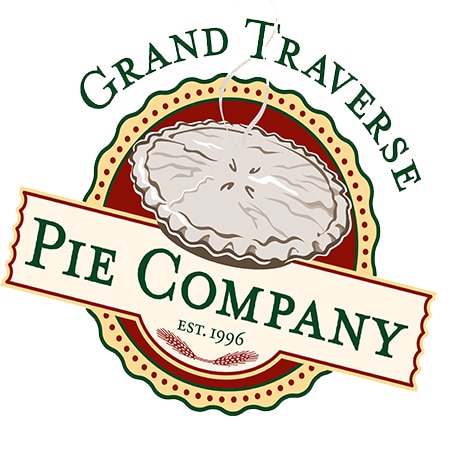 Grand Traverse Pie Company's vision is to spread their love for pie throughout everything that they make and do. They call it "Warming Hearts and Community through Pie". They are committed to quality products, warm and friendly service, and to truly making a positive difference in your day. They believe that respect leads to loyalty, loyalty promotes growth, growth allows them to give back to people, and giving back gains respect. It's a delicious cycle. They proudly serve the best handmade pies from scratch every day, and can be found at fifteen different locations throughout Michigan and one in Indiana.
Additional Support: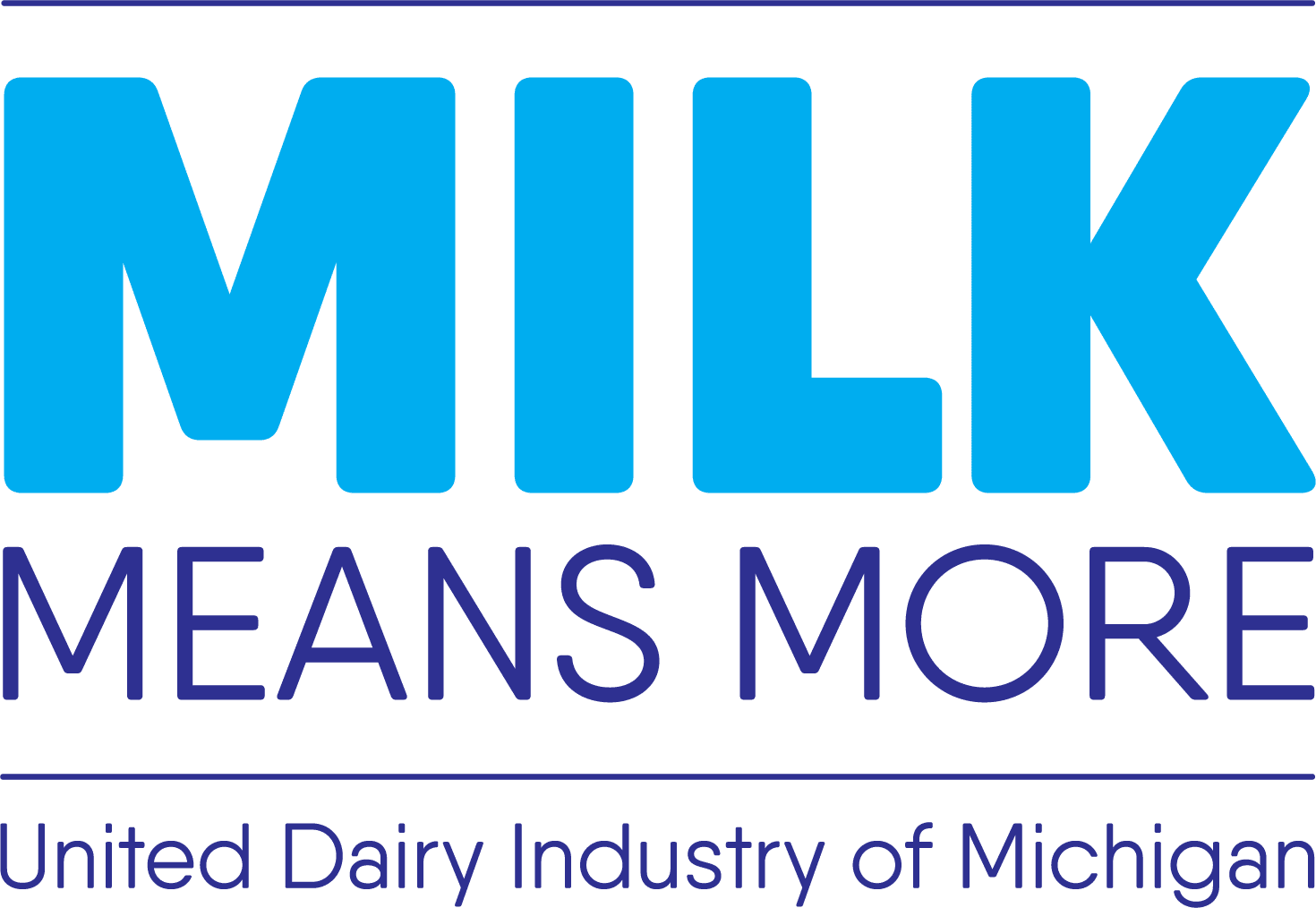 The United Dairy Industry of Michigan (UDIM) is the umbrella organization for the Dairy Council of Michigan and the American Dairy Association of Michigan. Our dairy farm families proudly produce milk in their communities using state-of-the-art practices to ensure it is wholesome and fresh. We are committed to raising awareness of the benefits of consuming dairy products among generations of Michigan residents. We accomplish this by working with health professionals, educators, school nutrition directors, academia, industry, consumers and the media.
Donate Now
Click Donate Now to donate securely online
Call 855-315-FOOD to donate by phone.
Mail your gift to 2131 Beaufait, Detroit, MI 48207
(Please include "Hunger Free Summer" on the memo line.)
Join the Food Fight
By participating in the Hunger Free Summer Food Fight, you can help kids enjoy a #HappyNotHungry summer. The Food Fight is an annual food and fund collection in which organizations throughout the tri-county area compete against teams within their division to raise the most meals. Learn more by clicking the Join the Food Fight button.
Help Fundraise
You can create your own fundraiser on Facebook to get friends and family involved in Hunger Free Summer. Get started by clicking the Help Fundraise button.