Originally posted on Crains
Corporate volunteerism at area nonprofits is still down substantially from pre-pandemic levels, but local companies are optimistic it will pick up come spring.
That's good news for nonprofits that rely on volunteer labor to meet their missions and hold down costs.

Like other companies, Ford Motor Co. has been forced to limit in-person volunteering during the pandemic, shifting much of its employee volunteerism to virtual engagements to continue supporting nonprofits, said Elizabeth Beresford, director of communications for Ford.
Ford is not yet back to in-person office work full time, so the company is proceeding cautiously about planning larger in-person activities given the state of the COVID-19 pandemic today, Beresford said.
It's making plans to deploy its Ford Volunteer Corps more widely into the community, starting at The Parade Co., where employees will help to disassemble floats from prior years, she said.
"We're hoping to get back to volunteering side by side with our neighbors and community partners later this spring," Beresford said.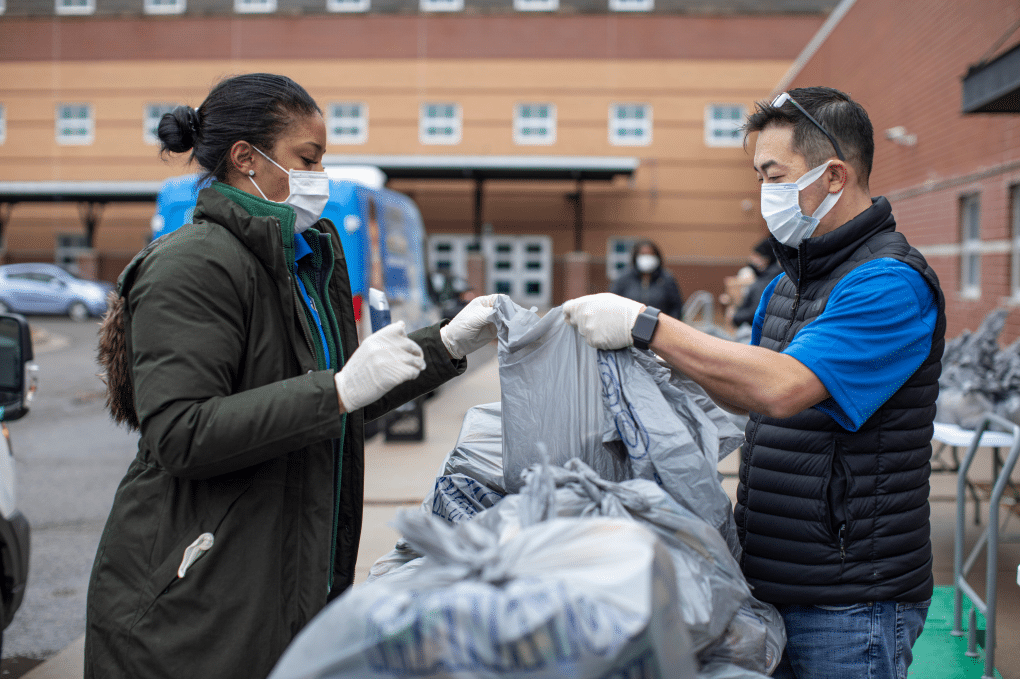 Employees of DTE Energy Co., another significant contributor to corporate volunteerism in the region, are volunteering virtually, tutoring and sending crafts to hospice patients.
"We are planning to reopen in-person volunteering at the end of February based on the COVID numbers," with strict safety protocols, said Amanda Passage, corporate communications manager at DTE.
DTE's goal is to return to its pre-pandemic levels of volunteering, with over 50 percent of the Detroit-based utility's more than 5,000 employees volunteering, she said.
"Because COVID is still present, we will continue to offer and even plan to increase our virtual opportunities for those who are not comfortable with in-person volunteering," Passage said.
Gleaners has been filling volunteer gaps with individuals, school and other groups, and staff to meet community needs. But it's optimistic about the coming months, Averill said.
Companies "are expressing their intention of returning next month or later in the spring in various degrees and in numbers they feel most comfortable with, a positive sign as we continue an ongoing dialogue with all of our corporate
partners," she said.
As with other nonprofits, volunteers are an important part of Forgotten Harvest's business model. Last year, they made up about half of the 15,000 people who gave 57,000 hours of their time to help meet emergency food needs in the region.
The organization couldn't function at the level it does without those volunteer hours of service, Marketing and Communications Director Chris Ivey said. "If we had to pay those 15,000 people … our operating expenses would be
much, much higher."
Local companies are engaging when they can, Ivey said. They haven't yet made any firm commitments of when corporate volunteer levels could return to pre-pandemic levels, but "we are getting positive feedback they are excited
to come back when they are ready," he said.
Focus: Hope has also seen the return of some but not all corporate volunteers, Volunteer Manager Kristi English said in an emailed statement. The employees of more than a dozen small and large companies, local and national, volunteered at the Detroit nonprofit last year.
"The corporate sector is slowly coming back, but it is still not nearly as strong as it's been in the past," English said.