This year, former Iron Chef champions will be returning to "Bordine's Kitchen Stadium" for the ultimate culinary competition!
Chef Eirik Kauserud, Executive Chef, Hell Saloon – Iron Chef Champion 2015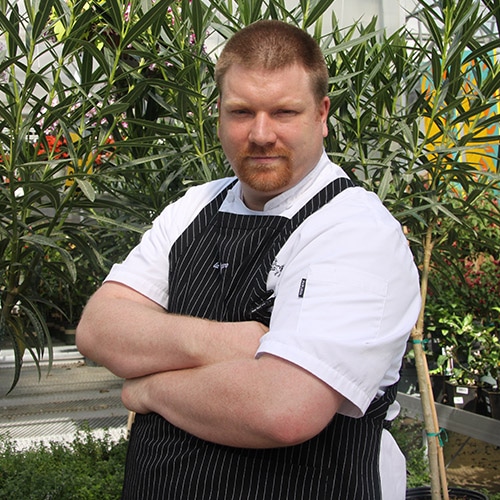 Chef Eirik started his restaurant career as soon as he was old enough to work, washing dishes at a small diner in Howell.  This career path, now a passion, developed over the years in numerous local restaurants. Currently he is the Executive Chef at Hell Saloon. Chef Eirik has participated in the annual Iron Chef event, appearing in the Bordine's Kitchen Stadium for his championship win in 2015 as well as a culinary judge
*Q: All of these years in the restaurant business, was there ever a time when you pursued another career path?
*A: Yes, right before I was hired at La Vita Bistro, I was ready to start at the Michigan State Police Academy to become a detective.
---
Chef Jody Brunori, Executive Chef, The Laundry – Iron Chef Champion 2007 & 2008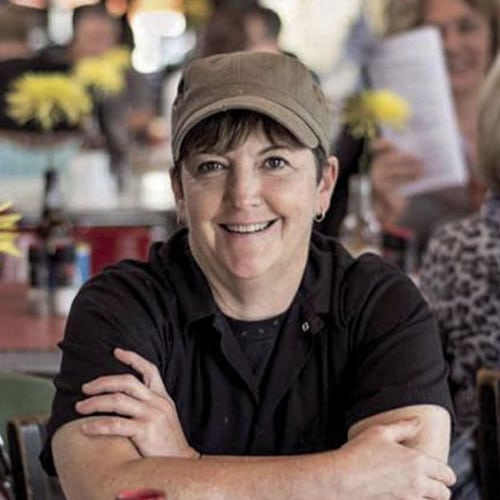 Chef Jody has supported Gleaners for over 13 years and never says no to an opportunity to support Gleaners mission as well as compete. Competing, judging or attending, Chef Jody never misses an opportunity to support this important fundraiser. Always sharing her culinary skills and knowledge, in 2015 Chef Jody teamed up with Chef Steve to present the Twisted Dinner Pop Up to benefit Gleaners.
*Q: Do you have a favorite ingredient, a current "go to" ingredient that you are using in the kitchen?
*A: I am currently working with local farmers and am doing more seasonal cooking rather than using one favorite ingredient. It has been an exciting and creative experience in the kitchen.
---
Chef Steve Pilon, Wooden Spoon & El Arbol Taqueria – Iron Chef Champion 2009, 2010, 2014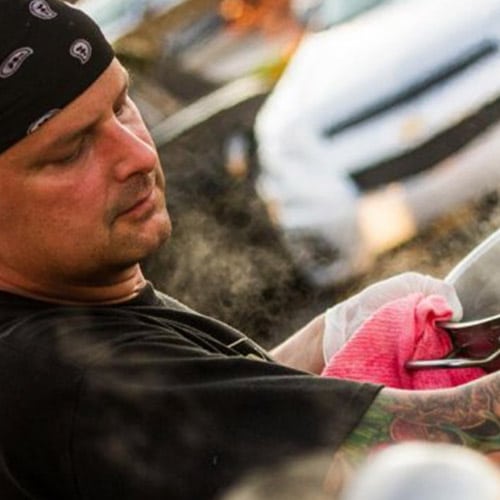 Chef Steve has not only been a back to back champion in the kitchen at Iron Chef, but also a true advocate for Gleaners over the past 10 plus years. Winning the 10th Iron Chef Champion team challenge, Steve has also been a culinary and mixology event judge, has hosted fundraisers at the Wooden Spoon, donated food to Gleaners Shared Harvest Pantry and co-produced the Twisted Dinner Pop Up with Chef Jody.
*Q: Some chef's name their knives, have you ever named your knives?
*A: Like professional musicians who play their own instruments, a chef's knives are their personal professional tools of the trade. Chef Steve named his knives after his children Reed, Lauren and Hannah.
---
Chef Tammy Young, Executive Chef & Owner, Great Lakes Chef and Catering – Iron Chef Champion 2011, 2012, & 2014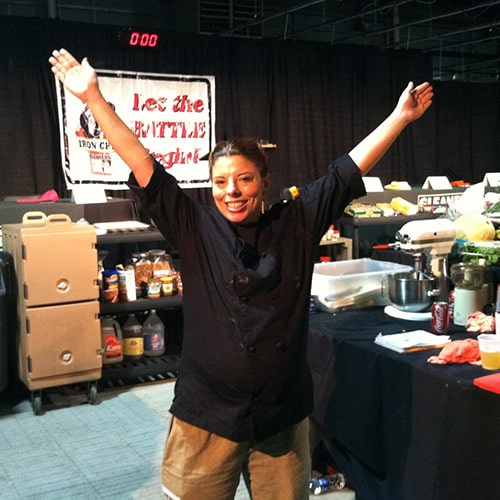 Chef Tammy's culinary career started when she was 15 years old. Her knowledge and restaurant kitchen experience includes over 10 years in the Livingston community. A champion for Gleaners, Chef Tammy won the title two years consecutively as well as returning to the Iron Chef 10th celebration team challenge, winning that title with Chef Steve.
*Q: If you had not chosen the culinary profession and become a chef, what did you want to be?
*A: Though immersed in the culinary profession, Chef Tammy always wanted to pursue her love of writing and the equestrian world. Today, she owns two horses and enjoys this passion with her children.
---
Chef Patrick Srock, Executive Chef, Detroit Golf Club – Iron Chef Champion 2013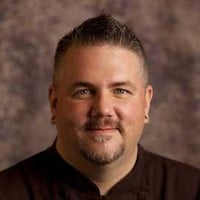 Chef Pat brings culinary proficiency to Iron Chef from his 24 years of experience including as the executive chef at Livingston's own Oak Pointe and Lakeland Country Clubs. Chef Pat has participated in the annual Iron Chef event not only as a competitor twice. This year, Chef Pat is joining us for the Iron Chef Champion Challenge as currently the Executive Chef at Detroit Golf Club, where he just directed and executed the culinary experience for thousands at the Rocket Mortgage Classic PGA tour.
*Q: When you are not in the kitchen, what do you enjoy doing?
*A: When I have the time, I am a professional ice sculptor and really enjoy doing metal fabricating. However, down time for me is spending time in my garden and tending to my beehives.
---
Chef Craig Myrand, Executive & Culinary Director – Adam Merkel Restaurants (Diamonds Steak & Seafood; Howell & Royal Oak, The Silver Pig, Cello and Pinky's Rooftop – Iron Chef Champion 2017 & 2018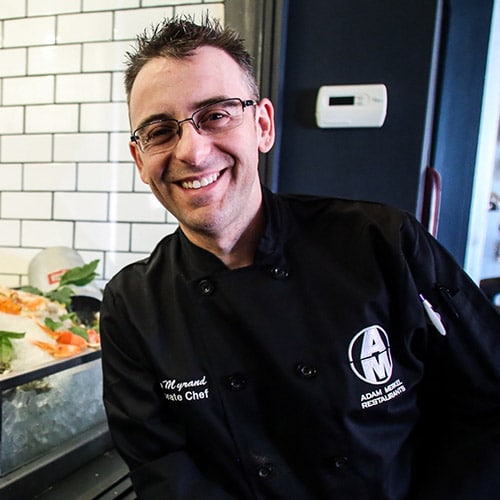 Chef Craig joins the 15th annual Iron Chef Champion Challenge with back-to-back Iron Chef Championships. With over 26 years of a variety of experiences in the restaurant business, Craig currently is the Culinary Director with Adam Merkel Restaurants locally in Howell as well as their new establishments in Royal Oak.
*Q: Was the restaurant/culinary profession always your passion?
*A: Growing up my passion was music and art. I wanted to be a cartoonist. On a lark, I took a three-week Introduction to Cooking class at Schoolcraft College. I fell in love with cooking! Instead of becoming a cartoonist drawing on paper, I learned to use a plate as my canvas. To me, cooking is an art form.
---