Written by Emily Lesky
The end of the summer season is a great time of year to gather with family and friends to share a meal. While the focus may be on the main dishes, serving up unique summer side dishes can be a great way to add colorful and nutritious fruits and vegetables to your meal.
There are many dishes that can be customized to your taste preferences or what's in season in your area. Read below to learn more about different customizable side dish options.
Summer Greens Salad
Making a simple salad is a great way to incorporate fresh vegetables into your meal.
Start with a base of your greens of choice; this could be salad greens, kale, romaine lettuce, or whatever greens you have available. Next, add your favorite toppings! Some options include carrots, bell peppers, onions, and tomatoes. Canned vegetables, such as canned corn or canned peas with no salt added, are a quick way to add extra fiber to your salad. Finally, top with your preferred dressing.
Classic Pasta Salad
Pasta salad is another classic summer side dish that can be customized to your taste and dietary preferences.
Start with a base of whole wheat pasta noodles and add your favorite chopped vegetables and dressing. Some classic additions include tomatoes, bell peppers, carrots, and onions. Try adding reduced fat parmesan cheese for extra flavor and added calcium or avocado for added healthy fats.
To save time, this dish can be prepped ahead of your meal. Chop veggies the night before to make for a quick salad to toss together when you're ready to eat!
Check out the recipes below for a few variations of pasta salad.
Fruit Kabobs
Fruit kabobs area fun and easy way to add a variety of fruits to your meal. Add your favorite fruits to a skewer and they're ready to serve! Try using frozen fruit with no sugar added or canned fruit in 100% to incorporate your favorite fruits even when they aren't in season. Serve the kabobs with a low-fat yogurt for a tasty after-dinner treat that the whole family will enjoy!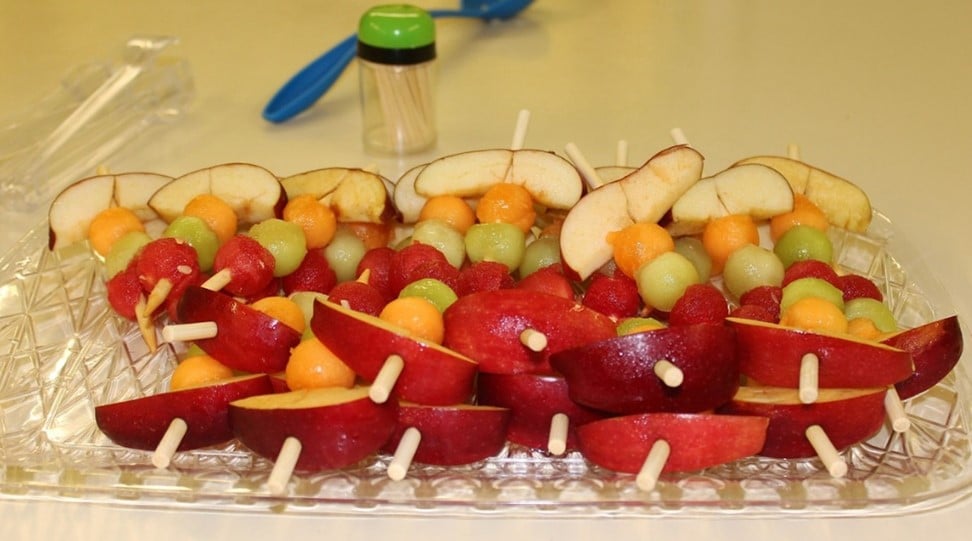 Fruit kabobs with yogurt dip from myplate.gov
Photo courtesy of Pexels
Herbed Potato Salad
Potato salad is a side dish that pairs well with many summer meals. The recipe below uses a simple vinaigrette dressing consisting of Italian dressing, spicy brown mustard, and parsley for a twist on this classic side dish.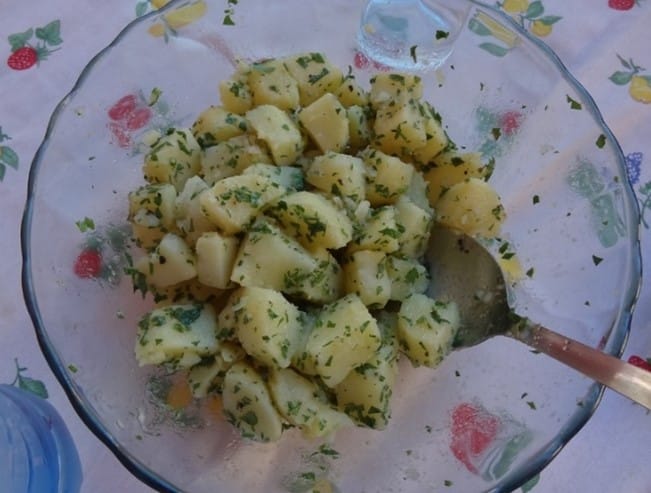 Herbed Potato Salad from Eatfresh.org
Photo courtesy of ILPASTIFICIO