Help Gleaners "

Mow Down Hunger

"

for Children

and Families!
Kids in our community need nutritious food to learn & grow in school
---
For 13 years, the Mow Down Hunger matching gift campaign has played a critical role in providing 1 million meals to kids returning to school. Every school in Southeast Michigan has kids who struggle with hunger. According to Feeding America, 1 in 5 children in Gleaners' five-county service area do not get enough to eat. 
As the effects of inflation continue to strain family budgets, far too many parents are struggling to provide the nutritious meals their kids need to be successful in school. Students should be focused on learning, not worrying about where their next meal will come from. 
With your help, we can make sure kids in Southeast Michigan have the nutritious food they need to grow healthy minds and bodies.  
Weingartz, a Michigan-based and family-owned provider of outdoor power equipment, has stepped up again this year to match your donation – dollar-for-dollar – during the Mow Down Hunger campaign, up to 1 million meals! Every dollar given provides SIX meals for kids and their families. 
Your donation dollars help Gleaners continue to provide kids and families with their most requested items – fresh milk and produce, which are vital to growing minds and bodies. Can you help us provide healthy meals to kids?
Two words that should never go together: children and hunger. 
Hunger affects more than 300,000 children in Southeast Michigan, who typically eat two of their three daily meals at school for free or at a reduced cost. This number represents more than 42% of the total students who rely on school lunches in Michigan. When kids have nutritious food to eat, they earn better grades, are absent from school less, and have improved memory. However, through no fault of their own, kids who are hungry may struggle to concentrate in class and fall behind academically. According to Feeding America, 50% of children facing hunger will need to repeat a grade. 
This is where Gleaners, through the support of donors like you, steps in: 
Community Mobile Sites: 
Gleaners continues to operate dozens of drive-up food distribution sites to remain a reliable food source for families continuing to struggle. These sites offer balanced nutrition – including fresh milk, fruits, vegetables, lean protein, and shelf-stable items.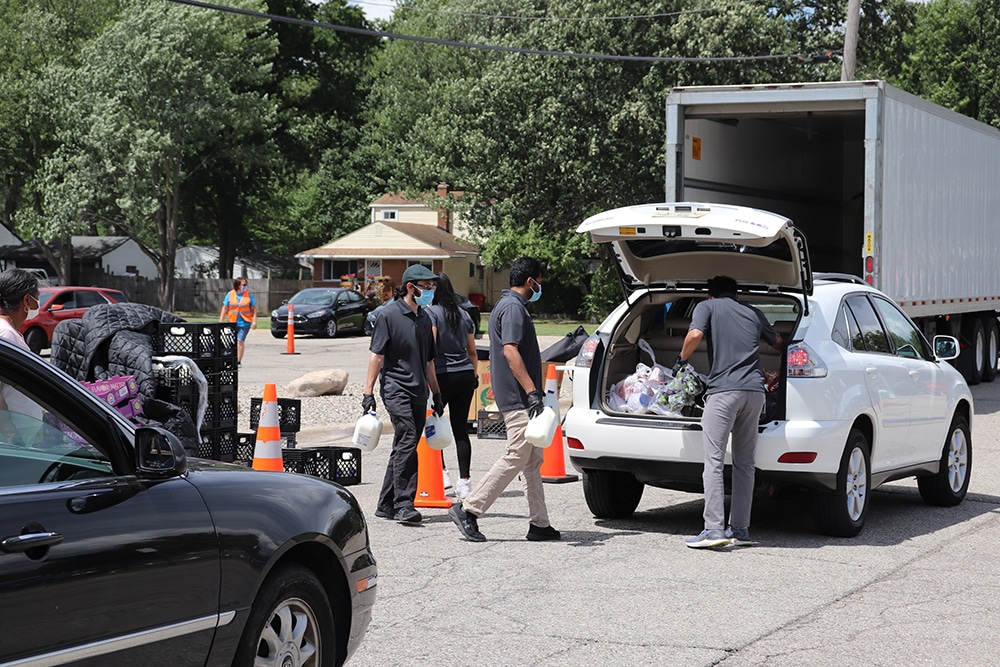 School Food Mobiles:
Gleaners' School Food Mobile monthly program serves schools and Head Starts, providing nutritious, healthy food to students and their families. Each School Food Mobile site supplies 75-100 families with up to 30 pounds of wholesome food. 
Gleaners' emergency food distributions and School Food Mobile sites are strategically located throughout our five-county service area to meet children, families, and others where they are, addressing the greatest areas of need.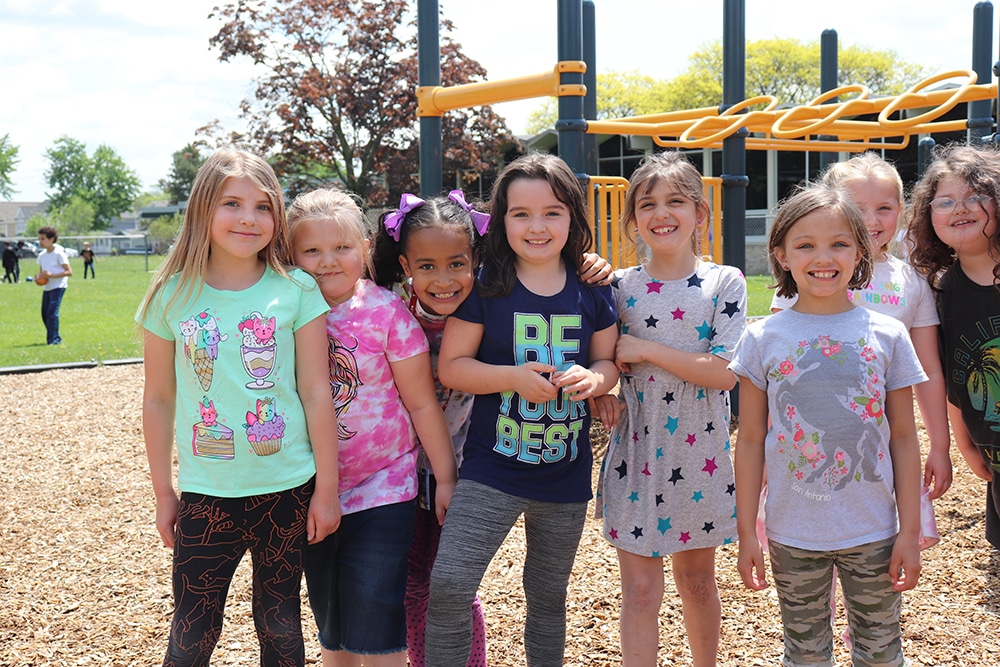 Nutrition Education: 
Gleaners' Nutrition Education team teaches children and families how to prepare nutritious and delicious meals on a limited budget. This versatile program includes Cooking Matters courses, healthy recipes, and cooking demonstrations.