Originally posted in Harvest 2022
Every two weeks, Glenda arrives an hour early to receive food at Gleaners' mobile distribution site at the Northwest Activities Center in Detroit. She waits patiently in her car for the event to begin, equipped with a pen and a book of crossword puzzles. Though her smile is covered by her mask, her eyes twinkle as she looks upon half a dozen staff members unloading a truck stuffed to the brim with fresh produce and shelf-stable food items. She was reminded of simpler times.
"Before the pandemic, I used to volunteer at Gleaners. I loved doing the phones. And sometimes, we would go over to Warren and pack the food. Our AARP group used to do that," Glenda fondly recalled. "But the pandemic has changed our world. Hopefully, someday we'll be back to some semblance of normal."
In addition to the pandemic, Glenda had to adjust to a new normal in her personal life: a breast cancer diagnosis. She keeps her spirits high by surrounding herself with positive people and incorporating fresh produce into her diet to support her health.
"I'm trying to eat more fruit. And Thursday, they gave out fresh corn. It's always like a Christmas surprise!" Glenda said about the food she receives from Gleaners. "This helps a lot because I have not had to buy as much at the grocery store. And I don't have to go out as much."
It was no longer a question of how Gleaners could source healthy food; instead, it became a question of whom we needed to work with to get fresh produce into the hands of those who needed it most. Gleaners was determined to leverage our strategic partnerships to reach even more people who were facing food insecurity, including those who were ill, had long-standing medical conditions, or were simply unable to shoulder the cost of care and healthy food. A compassionate partnership with Henry Ford Health System, a longtime friend to Gleaners, helped inform our approach.
"Through our research and partnership together, we found that by providing people access to fresh, healthy food, we were able to reduce the number of unnecessary hospital visits, and we lowered total care costs," said Alexander Plum of Henry Ford Health System. "Food is paramount to achieve good health. If we don't tackle food insecurity, we're really missing out on an opportunity to improve health."
Having meaningful partnerships and compelling data moves Gleaners one step closer to our vision of achieving a hunger-free community. These are the necessary building blocks upon which Gleaners' future programming is based. While the partnership with Henry Ford Health System opened the door to addressing the need among low-income medical patients, there are still so many other vulnerable populations that could benefit from Gleaners' vast network of partners. For example, how could Gleaners best serve homebound seniors with no means of transportation?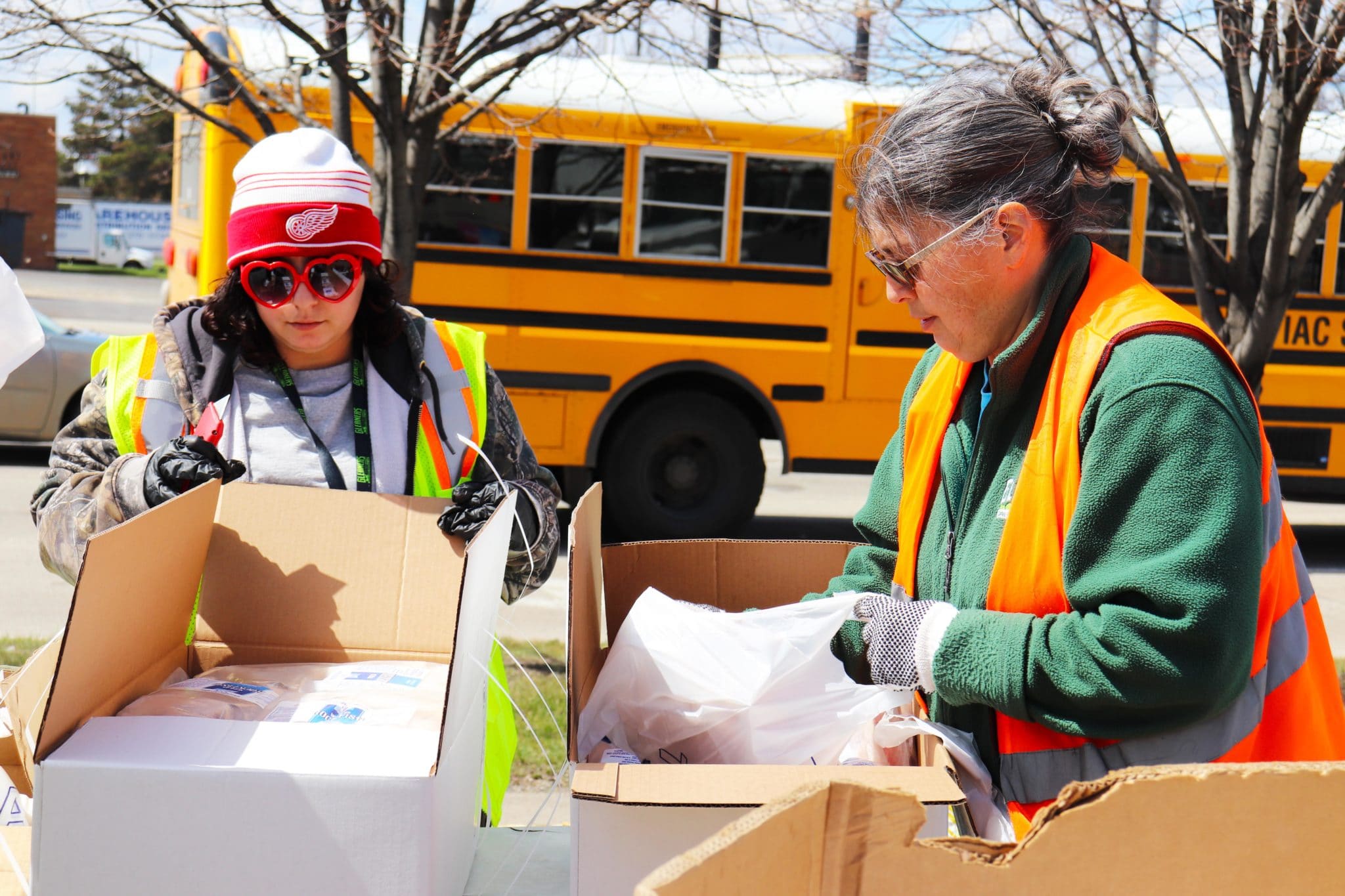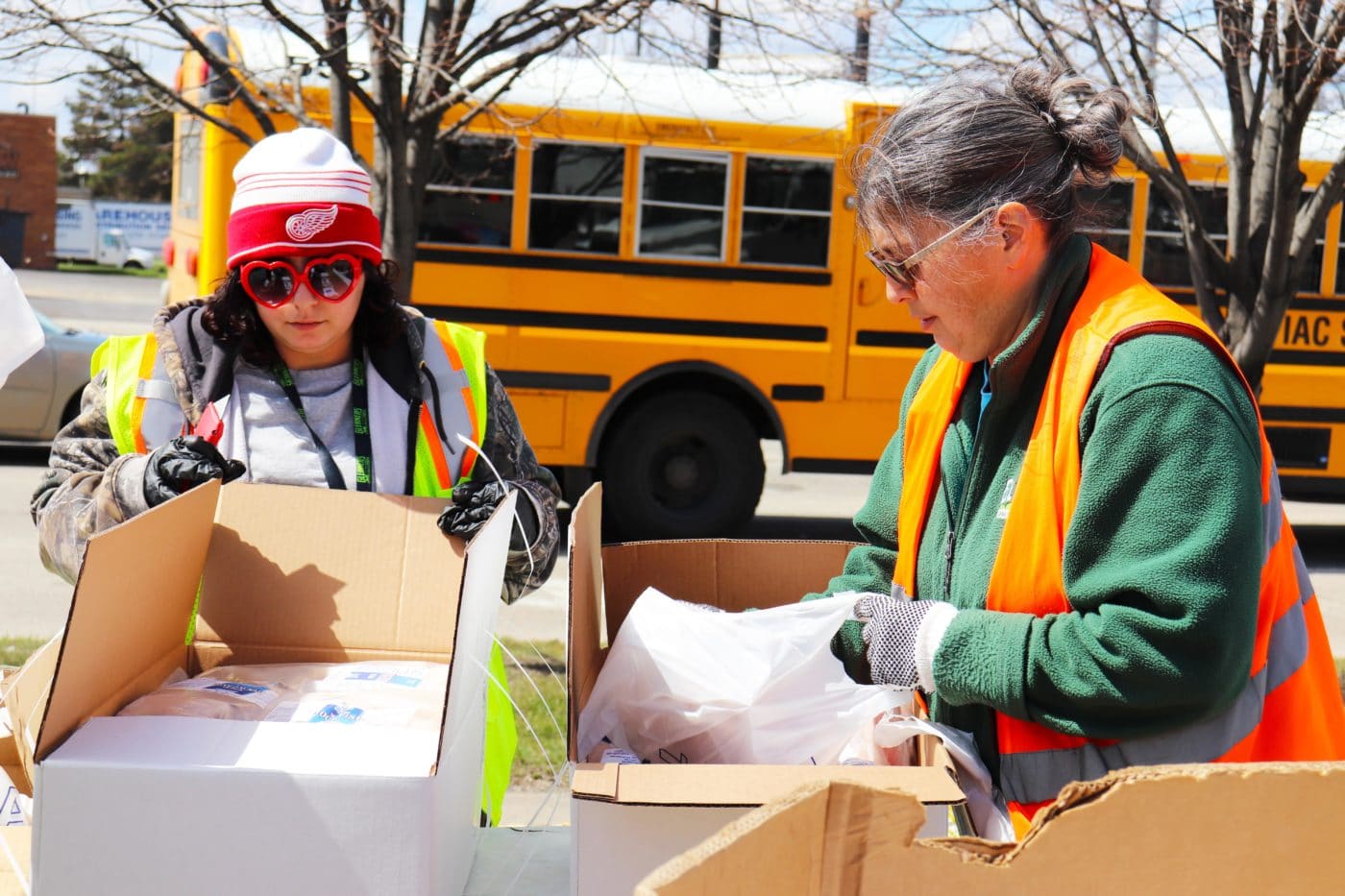 An innovative new partnership between Gleaners and Ford Motor Company Fund sought to answer just that. Using its state-of-the-art autonomous shuttles, Ford delivered boxes of food to residents of Rio Vista Detroit Co-Op Apartments, a senior living center in Southwest Detroit. "We're constantly thinking about how to expand our reach in communities for those who don't have access to the most basic goods, like groceries or warm meals," said Joe Provenzano, Mobility Director of the Ford Motor Company Fund. "Bringing Ford's mobility expertise together with local collaborations allows us to create innovative solutions that make communities stronger and people's lives better."
Outside of our dedicated role of distributing food on the frontlines, Gleaners has found success in building an ongoing, expansive network of partners who mutually benefit when food security is achieved. It's a symbiotic relationship based upon the shared values of innovation, determination, and compassion. Through these partnerships, we can build upon our strengths and continue to put our ear to the ground, listening for opportunities to reach new populations that were previously hidden or unknown.