"In my 27 years of service, I have never seen anything like this. And I don't see an end," said Camille Graves, Christian Service Director at St. Moses the Black. "The people who are coming to us now cover the whole gamut—including people we have never seen before. These are people struggling with unemployment and furloughs. When the paychecks stop—we are where they have turned."
Gleaners Community Food Bank continues to serve our network of pantries, shelters, and other agencies during the pandemic crisis, helping many adapt services to safety distribute food to more households than ever before. Since mid-March, Gleaners' partner food pantry at St. Moses the Black has transitioned to a drive-up food distribution site. The reach of their food pantry has grown from 50 families to 400 households each week. "We start distributing every Wednesday at noon—and they start lining up at 8:30 a.m.," said Graves. "We break everything down into portions for households. It's a lot of work because we are giving them the full line of groceries—food for breakfast, lunch and dinner. We get a lot of positive feedback. That's what keeps us going."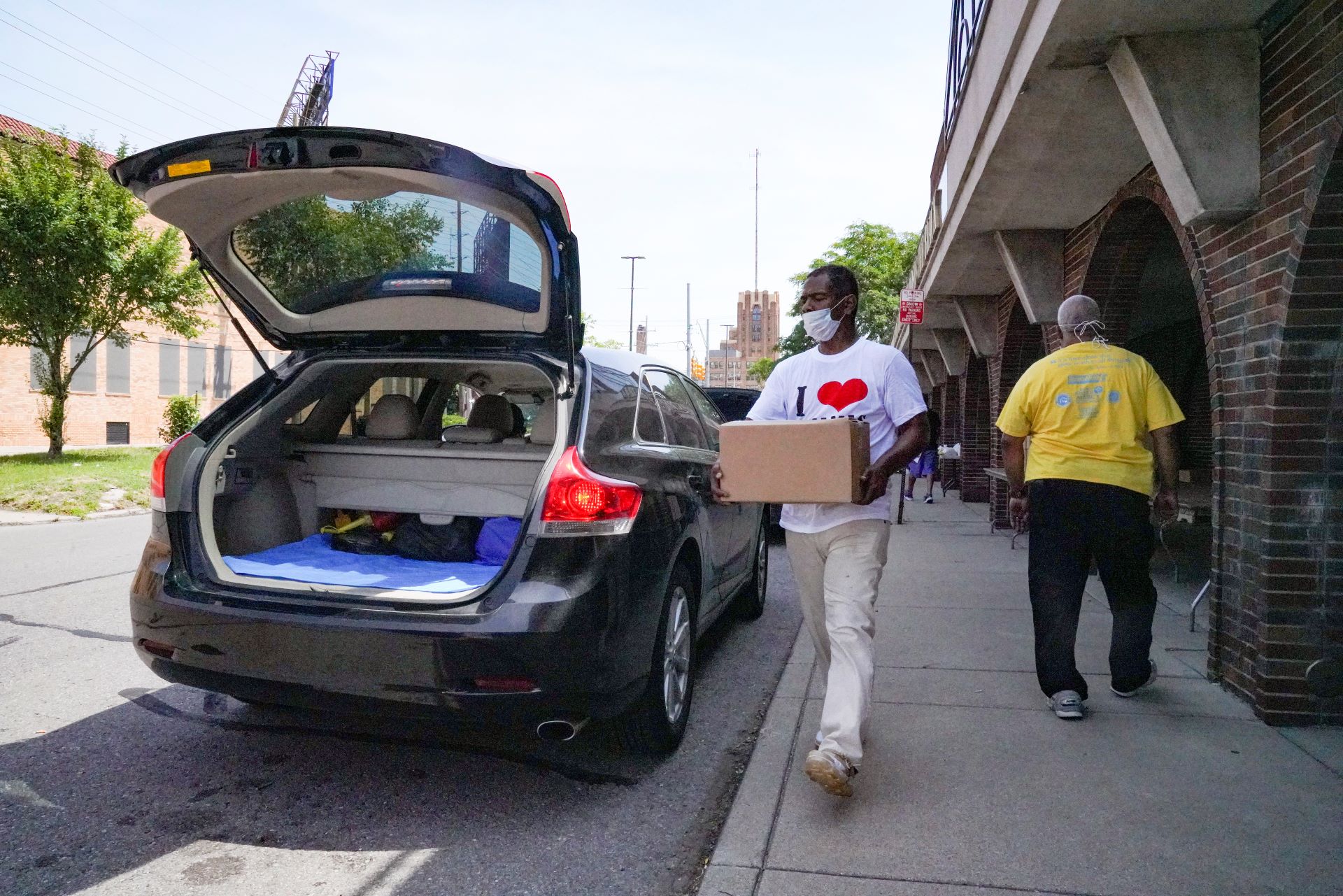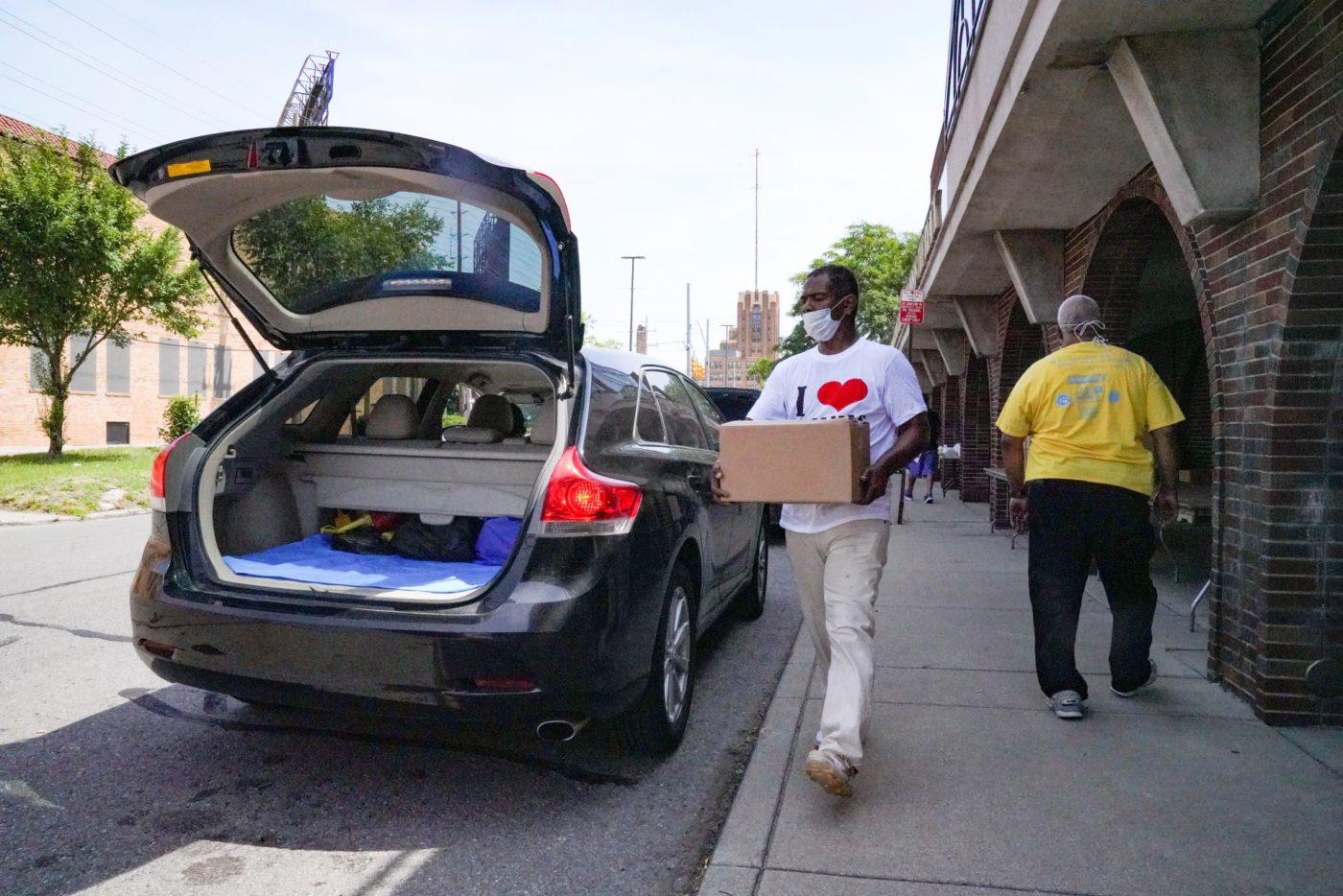 During COVID-19, Gleaners has nearly doubled monthly food distributions. This dramatic increase is due to our COVID-19 response efforts, as well as the increase in support offered to our network of partner agencies. Collectively, partners that continue to operate during the pandemic crisis are distributing food at a rate 30-40% higher than this time last year. Gleaners is grateful to have so many partners continuing to expand services as we all find new ways to meet the increased need for emergency food.
"Nearly half of Hamtramck lives below the poverty line," said Cathy Maher, Executive Director at Detroit Friendship House. "Then the pandemic hits, and you just have to wonder how everyone is keeping their heads above water." Maher has been building the partnership between the Detroit Friendship House and Gleaners for more than six years. On March 23, the two organizations launched a drive-up food distribution site Hamtramck's city center and served more than 400 households in just over an hour. "Very little has changed since then. One thing is people aren't rushing to line up early. That shows a trust that they know they are going to get fed," said Maher. "I cannot imagine what Hamtramck would be like if Gleaners was not doing this bi-monthly distribution. This is one example of the unprecedented service Gleaners offers."
Bread of Life in Melvindale also hosts bi-monthly distributions in addition to providing home deliveries. "It's been outrageously crazy, and the need our here is so great," said James Nicoletti, Director of Operations. "Today, it's a bit like clockwork. We have our distribution, and we pack boxes for veterans down river and folks facing homelessness." Nicoletti and a small group of volunteers went from feeding 500 people to serving more than 1,800 each month during the crisis. "It's more than what goes on in one room. Through Gleaners and recent grants, I can provide my community with everything they need—vegetables, fruits, milk and meat."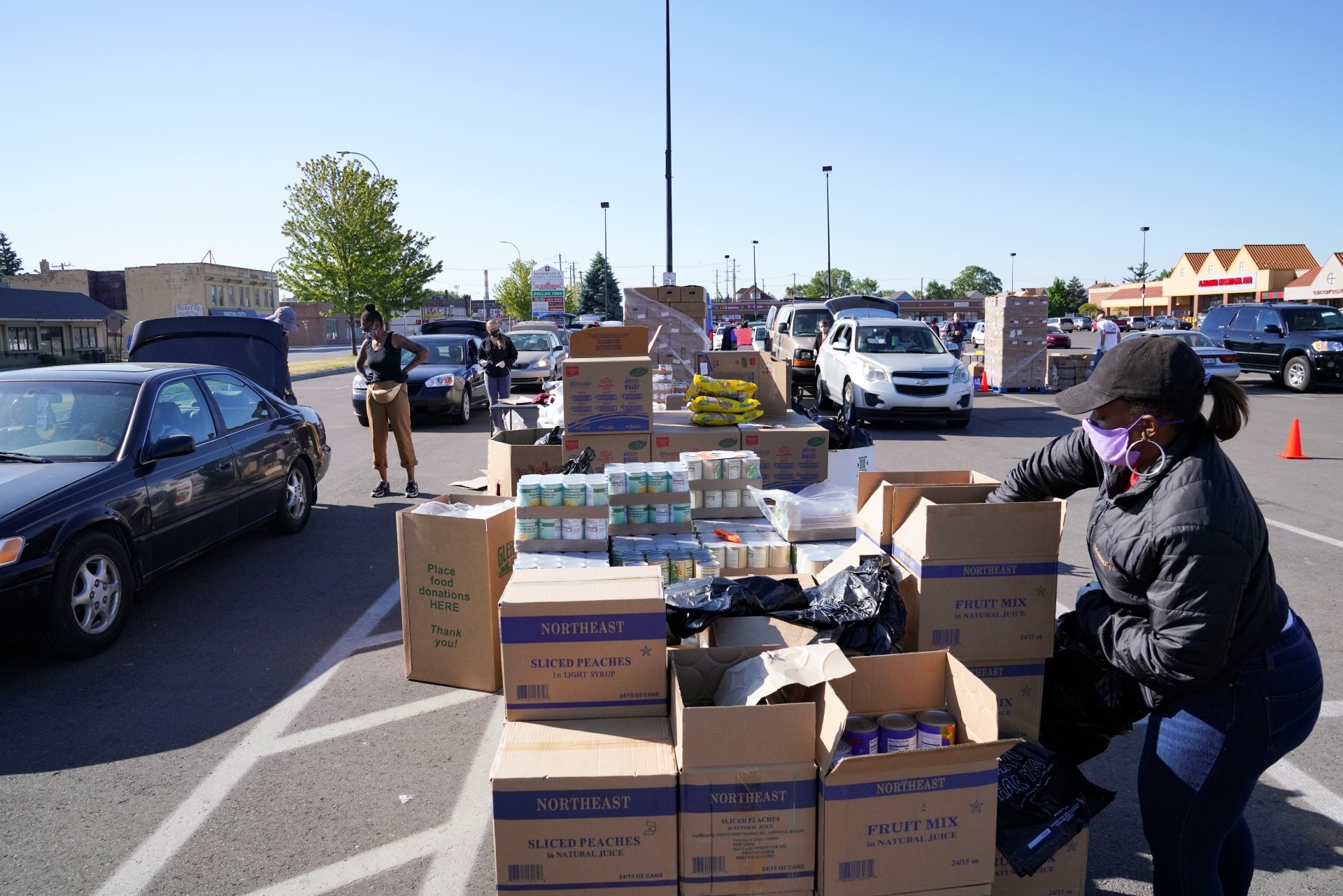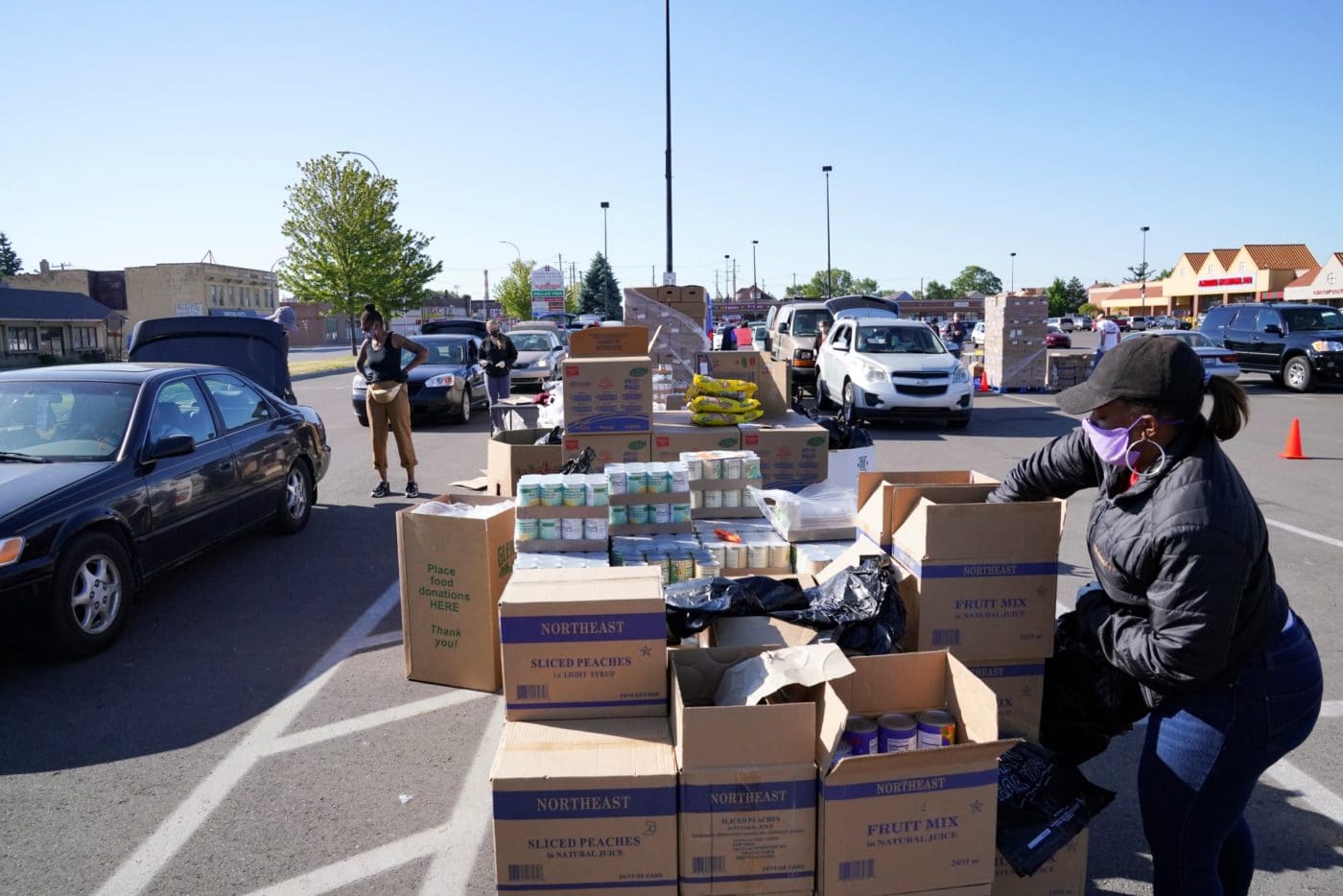 In Brighton, Yvonne Cavalli and her team at Bountiful Harvest have transformed the food pantry to safely serve the community with healthy meals as well as clothing and computers. Pre-pandemic, Bountiful Harvest would operate a few hours on Fridays and Saturdays. During the current crisis, the pantry is open five days a week from 9:00 a.m. to 4:00 p.m. "In the first two months, we tripled our output. A lot of people found us who didn't know we were here, or who didn't need the services before," said Cavalli. The team helped move food pantry orders online, and now serves an average of 2,000 meals a month. "Brighton is in an aging county, and we have many seniors stuck at home," said Cavalli. "Sometimes we deliver 80 meals a day. Our team keeps the roads hot." Partner agencies like Bountiful Harvest help Gleaners feed seniors who are among the most vulnerable populations. Even before the threat of COVID-19, many faced barriers that kept them from eating healthy or even caused them to go hungry.
In addition to reaching the elderly, Bountiful Harvest provides meals for kids in need who rely on free and reduced-price lunch. "One father came to us in tears. He said the food he received was healthier than the food he was able to buy when he was working," said Cavalli. "Our community here is amazing. After receiving food, some people have come out to volunteer."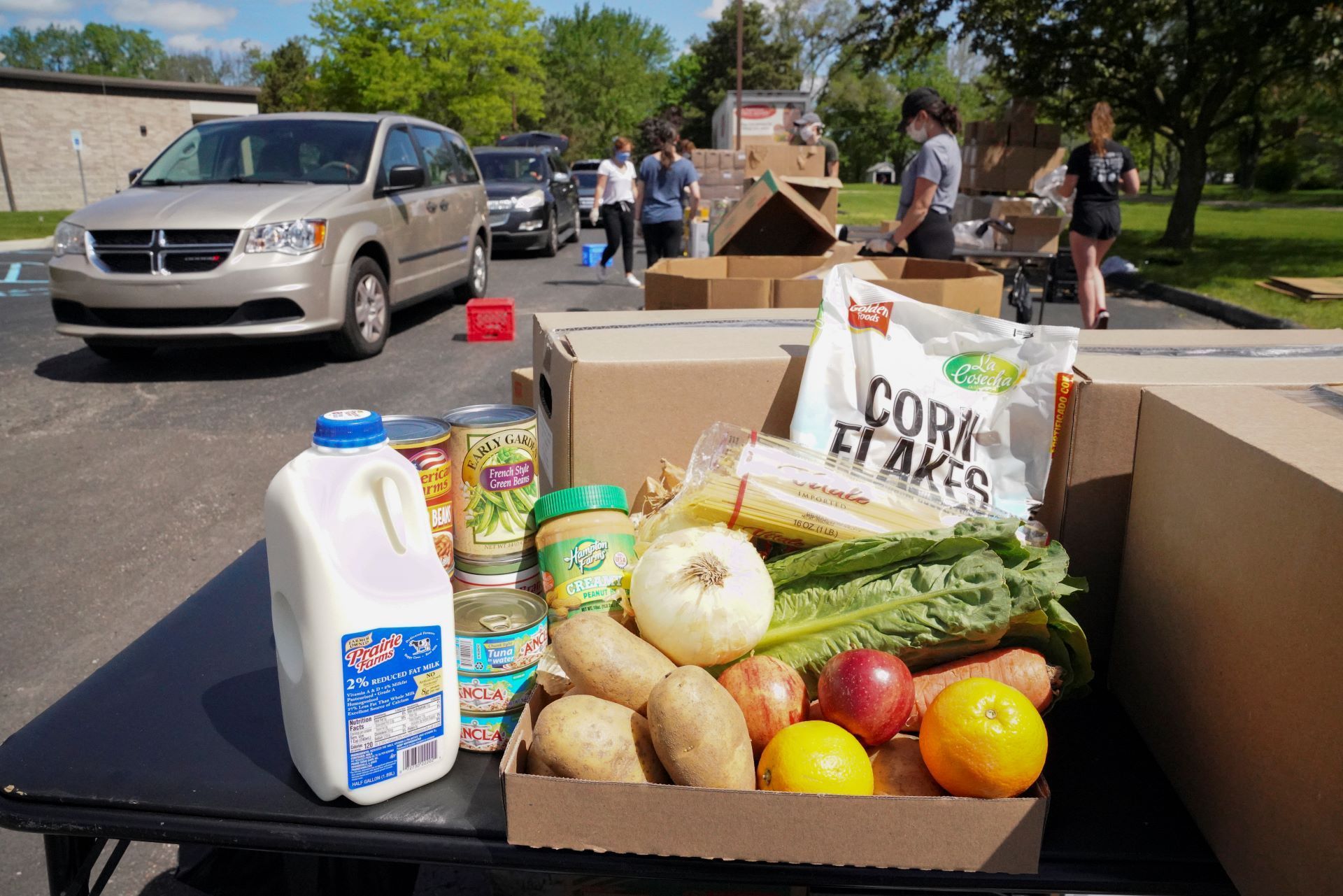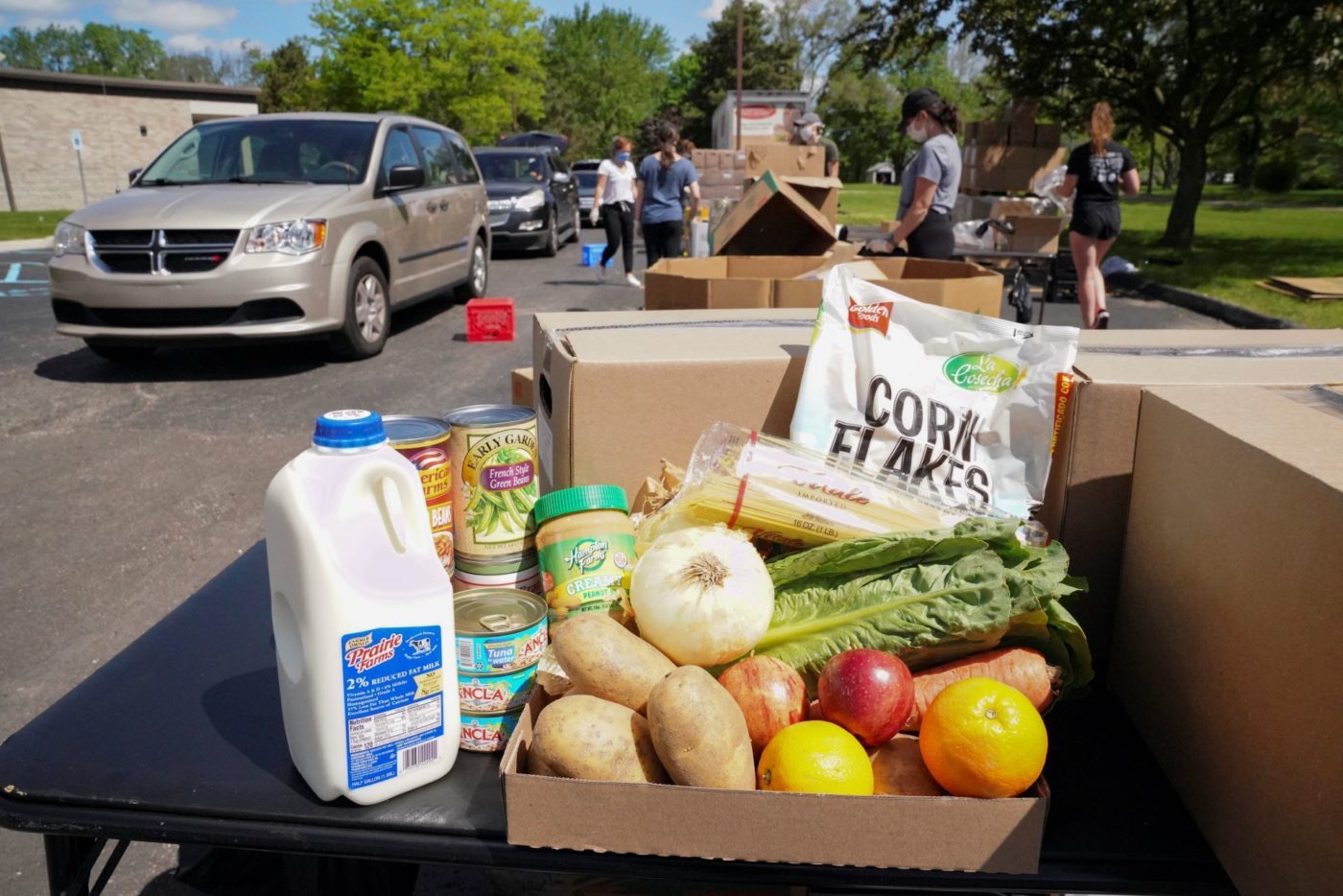 As the enhanced unemployment benefits run out, and many more people are turning to food assistance, Gleaners remains dedicated to serving our partner agencies and neighbors in need. "How quickly life can change, and in a way that it will take a very long time to get back to halfway normal," said Maher of Detroit Friendship House. "So many people will be pushed into poverty because of this pandemic. They were at least treading water—and now they are finding themselves in a position of needing emergency food for the first time. Together, we will be here for them."
---
Help southeast Michigan have a #HungerFreeSummer
You can help Gleaners and our partner agencies continue to meet the increase in need. Every dollar given to our Hunger Free Summer Plus campaign provides six meals for someone in need.
---
How To Get Emergency Food
Together with our network of partner agencies, Gleaners is distributing more food to meet the increase in need. Visit our website for a map of food distribution sites, including our partner agencies actively providing emergency food during the pandemic crisis.