Food banks are designed to be ready for an emergency. We are here for an individual going through a job or suffering a health crisis. We are here when a community experiences a natural disaster, or economic downturn. We are here for our entire region during a state of emergency—ready to expand our service to meet the sudden need.
This is also true of the Michigan Army and Air National Guard, committed to assisting our state and nation during times of urgency. On March 30, Governor Whitmer announced the deployment of the Michigan National Guard to assist the community—including aiding Food Banks in Michigan.
Following social distancing recommendations and safety precautions, Gleaners has suspended all warehouse volunteer shifts until June 15, leaving a gap in vital support. Gleaners is honored to have 10 Michigan National Guard members assisting operations at our Oakland County Distribution Warehouse.
"It has meant a lot for us to serve in this capacity," said 2nd Lieutenant Hunter Davidson, platoon leader, 1433rd Engineer Company (SAPPER), 507th Engineer Battalion, 177th Military Police Brigade, Michigan Army National Guard. Lieutenant Davidson reported the current state of emergency was his first time being deployed in Michigan. Davidson is from Howell, while the rest of the guardsmen are from various cities and small towns across the state.
"It's neighbors helping neighbors," said Davidson. "We are here to serve our nation and also our state."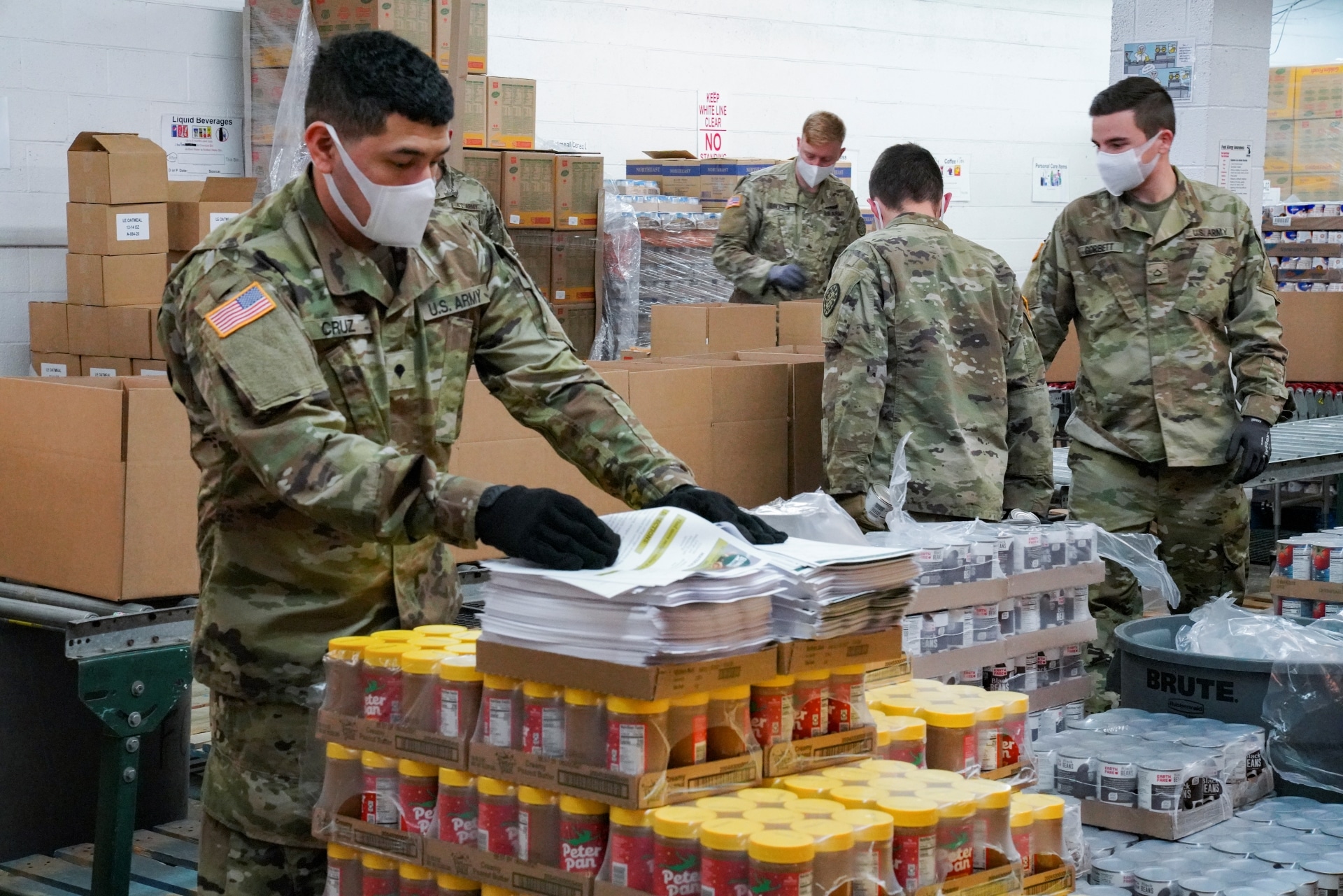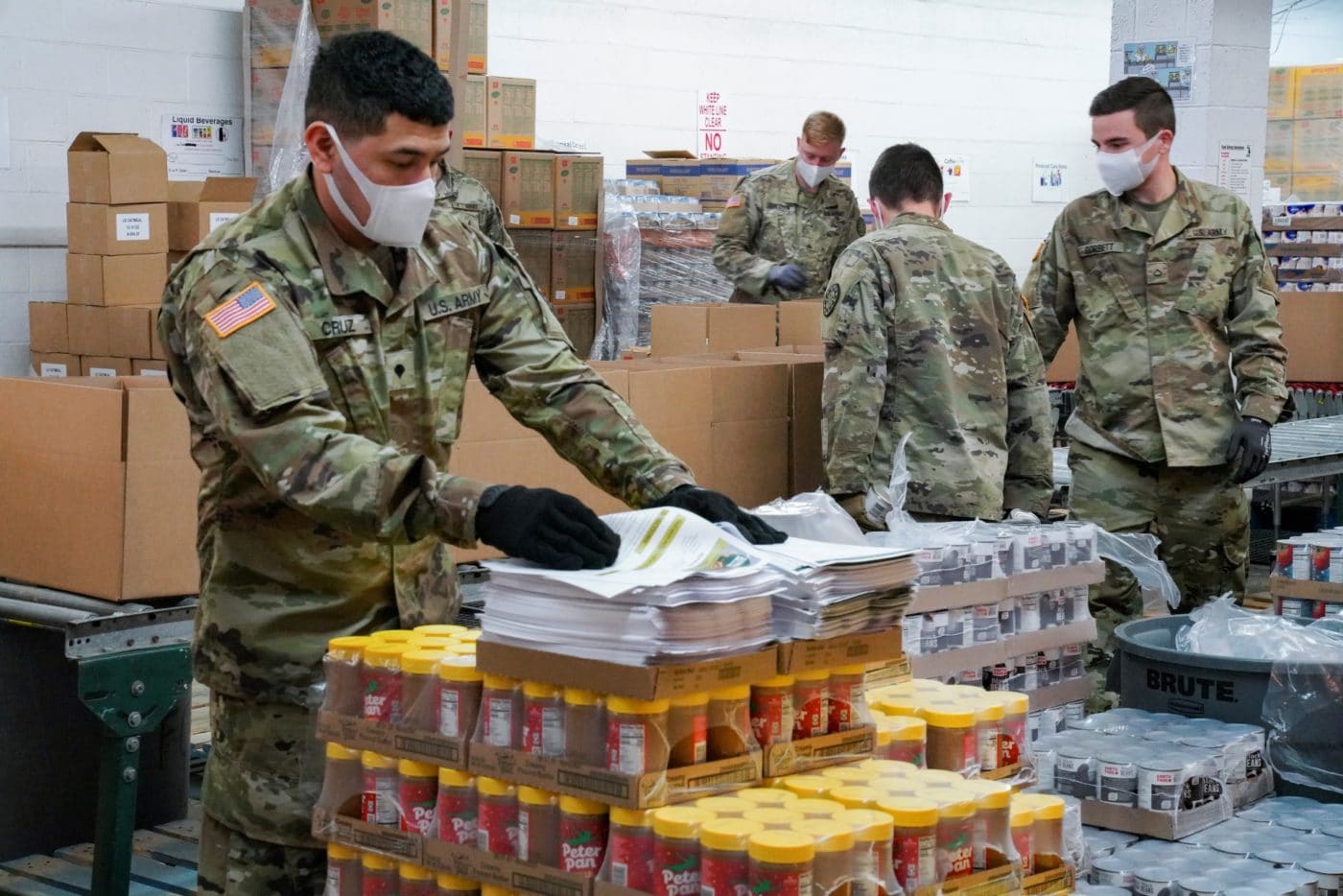 Five days a week, the guardsmen pack quarantine boxes, specifically built for seniors in need. The boxes are filled with well-balanced, high-protein food—enough food for 22 meals. "Of course, the National Guard trained us to help in any emergency situation—but the mental toughness is also a big part of this work in particular," said Davidson. "Some of us work in engineering and manufacturing. We have the know-how to drive forklifts and work as a team to assemble." During the first week at the distribution center, the guardsmen built 900 boxes. After a few weeks, Davidson reports they are packaging more than 1,000 during their daily shifts.
The quarantine boxes are made possible through a partnership with the Food Bank Council of Michigan and statewide Area Agencies on Aging. Oakland Livingston Human Service Agency, Meals on Wheels, Detroit Health Department, Henry Ford Health System, and Wayne Metro Community Action Agency have also purchased boxes, allowing the organizations to provide balanced meals to their guests and health care patients.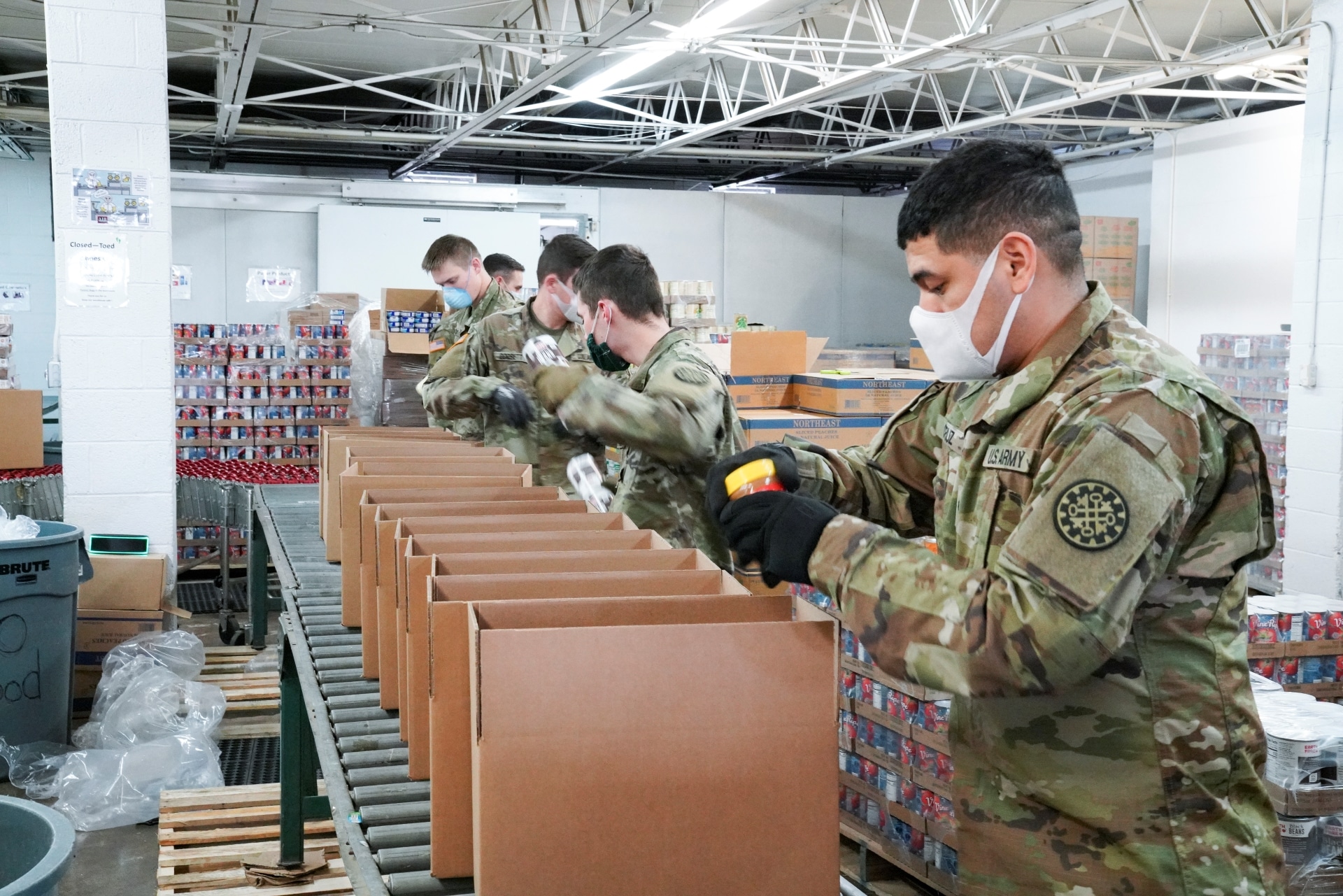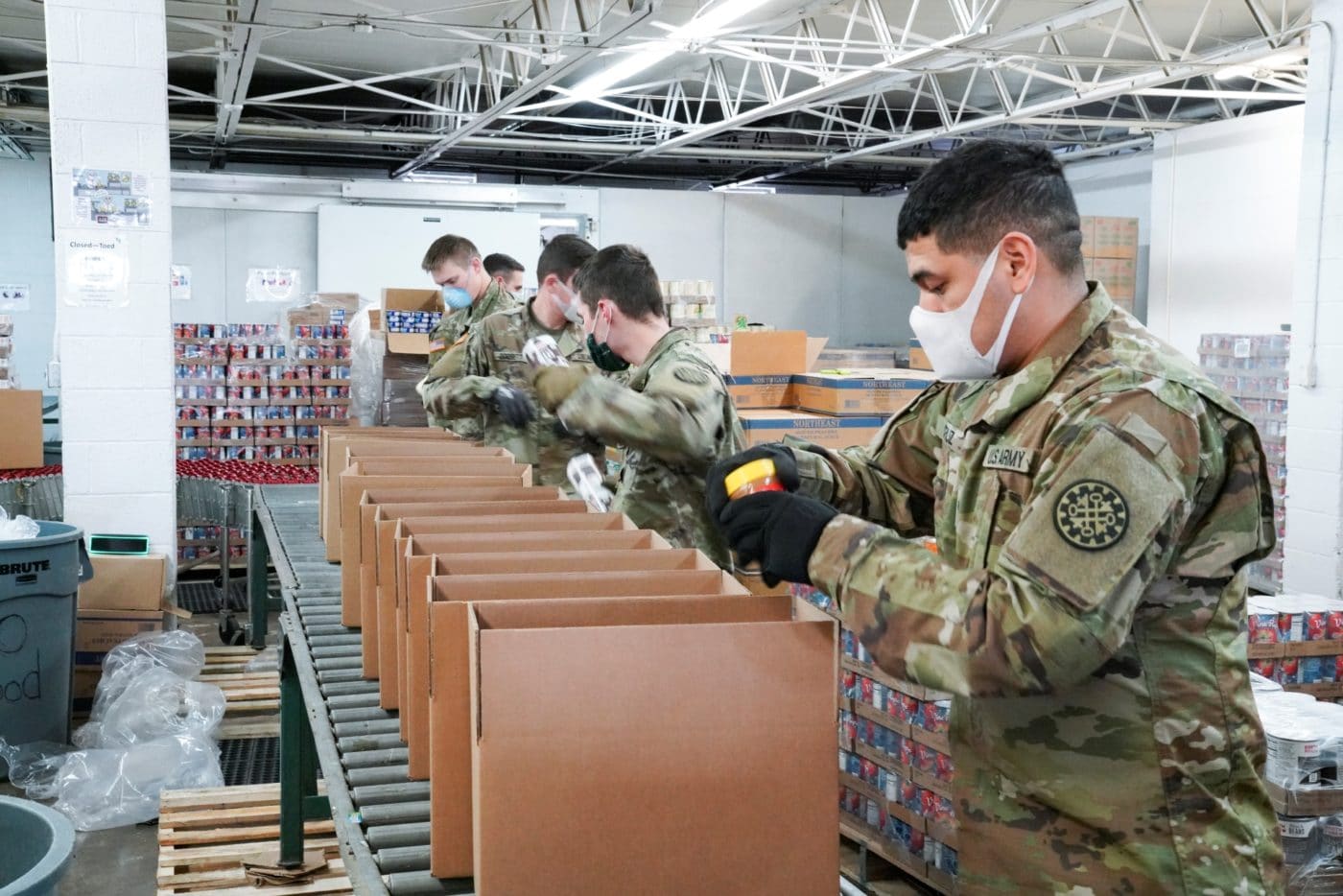 With seniors being among the most at-risk, Gleaners is doing everything possible to help safely and efficiently deliver food to the elderly. In mid-April, our team began to distribute quarantine boxes to communities in urgent need.
"Our community in Monroe County was hit really hard," said Kim Miller, Community Manager at Mable H Kehres Apartments in Monroe Charter Township. "A majority of our seniors are extremely low income, and some are without family or other means of support." Ninety-five percent of the residents at Mable H Kehres are over the age of 65. Miller provides assistance to more than 200 seniors who live in the complex. "Nothing we are doing now is standard. Everything at the complex has changed," said Miller. "I reached out to Gleaners for help—and within days we had these incredible food boxes for our residents. I was so thrilled. It has been amazing and has helped our residents immensely."
Quarantine boxes will help feed seniors throughout Michigan. "While we are in the warehouse each day, it's great to know where the boxes are going," said Lieutenant Davidson. "All of us are honored to know we are helping. This is what we signed up for."
Learn more about Gleaners' emergency response efforts—including new food distribution sites across southeast Michigan.