Over the past two months, the Gleaners team has distributed food to those in need at a rate and quantity our organization has never experienced. While much uncertainty lies ahead, Gleaners is committed to feeding our hungry neighbors, aiding our community partners, and nourishing our community.
Since the state of emergency was declared, Gleaners has distributed 12.3 million pounds of emergency food. Support from our partners, including site coordinators who understand their community's need, organizations providing equipment and food, and donors offering an outpouring of support, helped make this effort possible.
According to Feeding America, food banks across the nation are seeing a 40 percent increase in demand on average. Households who have never visited an emergency food pantry before are turning to Gleaners for support. Each of our 66 new drive-up food distribution sites operates every other week, and we have seen an average of 290 households per distribution. Each family receives an average of 36 pounds of nutritious groceries.
Gleaners works with numerous partners in the five counties we serve to set up distribution sites that are safe in terms of both social distancing and traffic flow. Our program and community engagement teams have helped locate areas that are most in need, and developed schedules to ensure families have continuing access to nutritious food.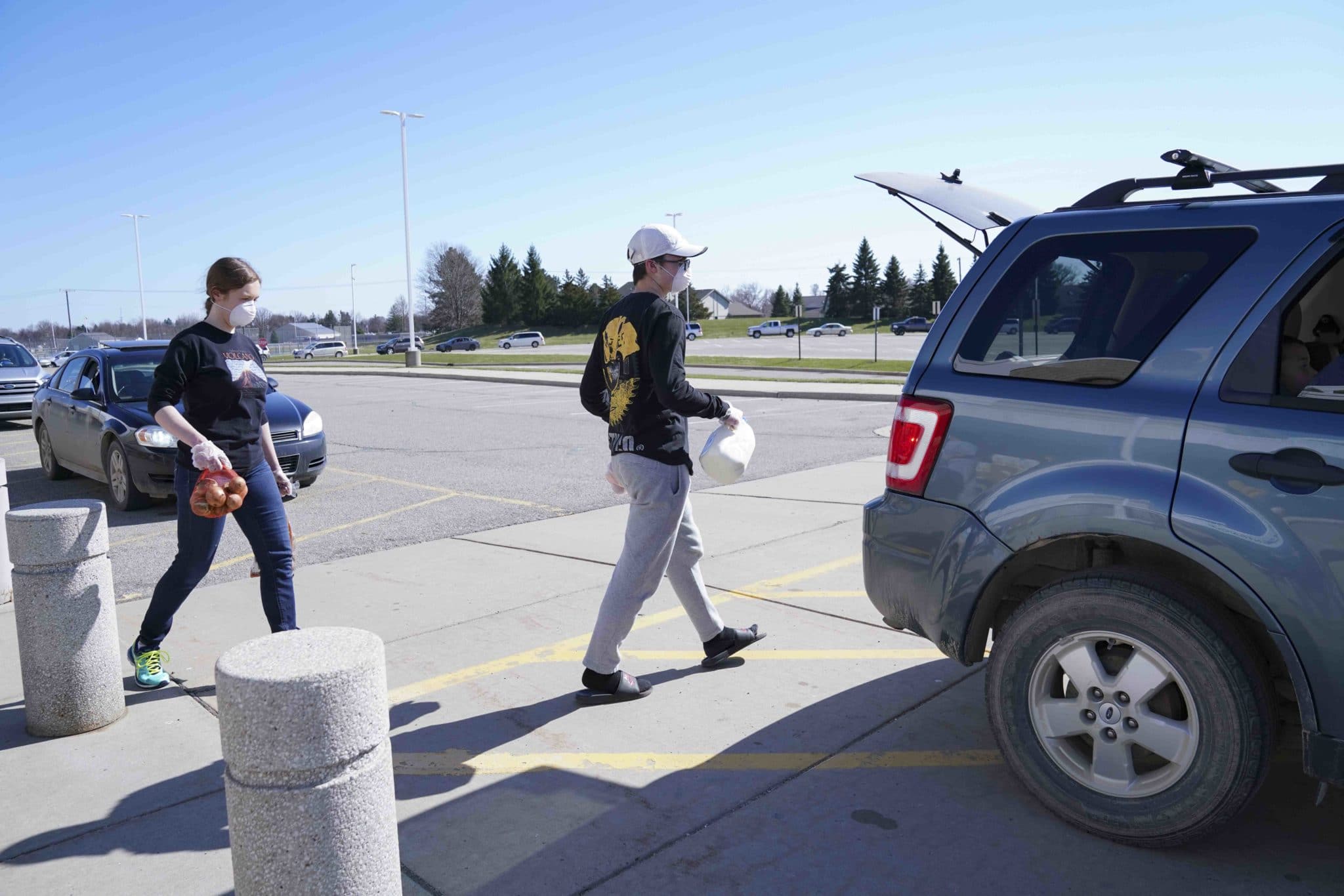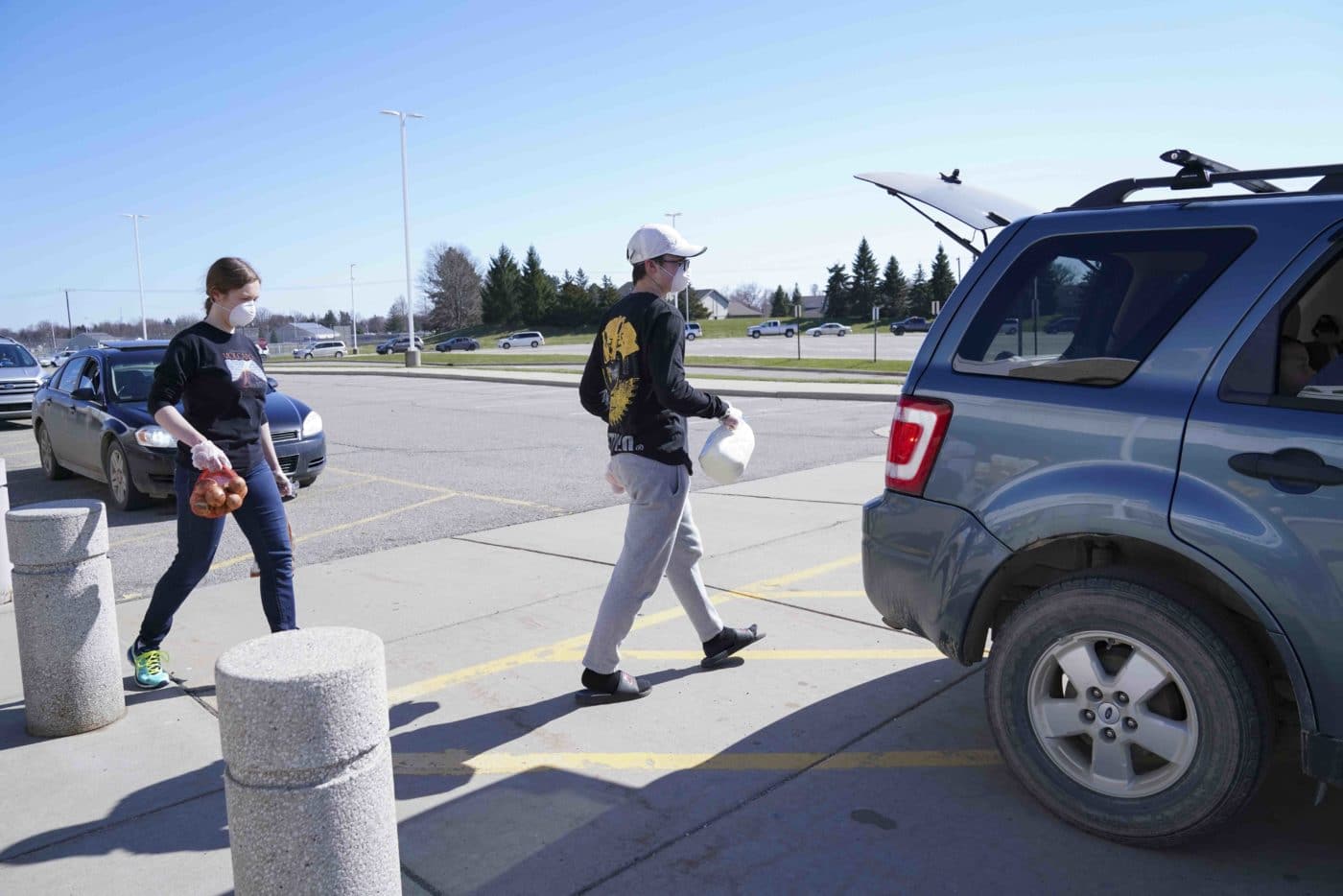 "I've never had to go to a food bank before, so all of this is new to me," said Debbie, a young mother who attended a new food distribution at Fowlerville High School. She lost her job due to the recent state of emergency. Previously, Debbie worked for a company that services hospitals and clinics. "I think it's best to be cautious, but this means I'm not bringing in the income that my family relies on." With three young children at home, Debbie said the food she received helped feed her family for two weeks. "I came here for the first distribution too. I'm so grateful to be able to get this now. I just don't know what the next several months will look like."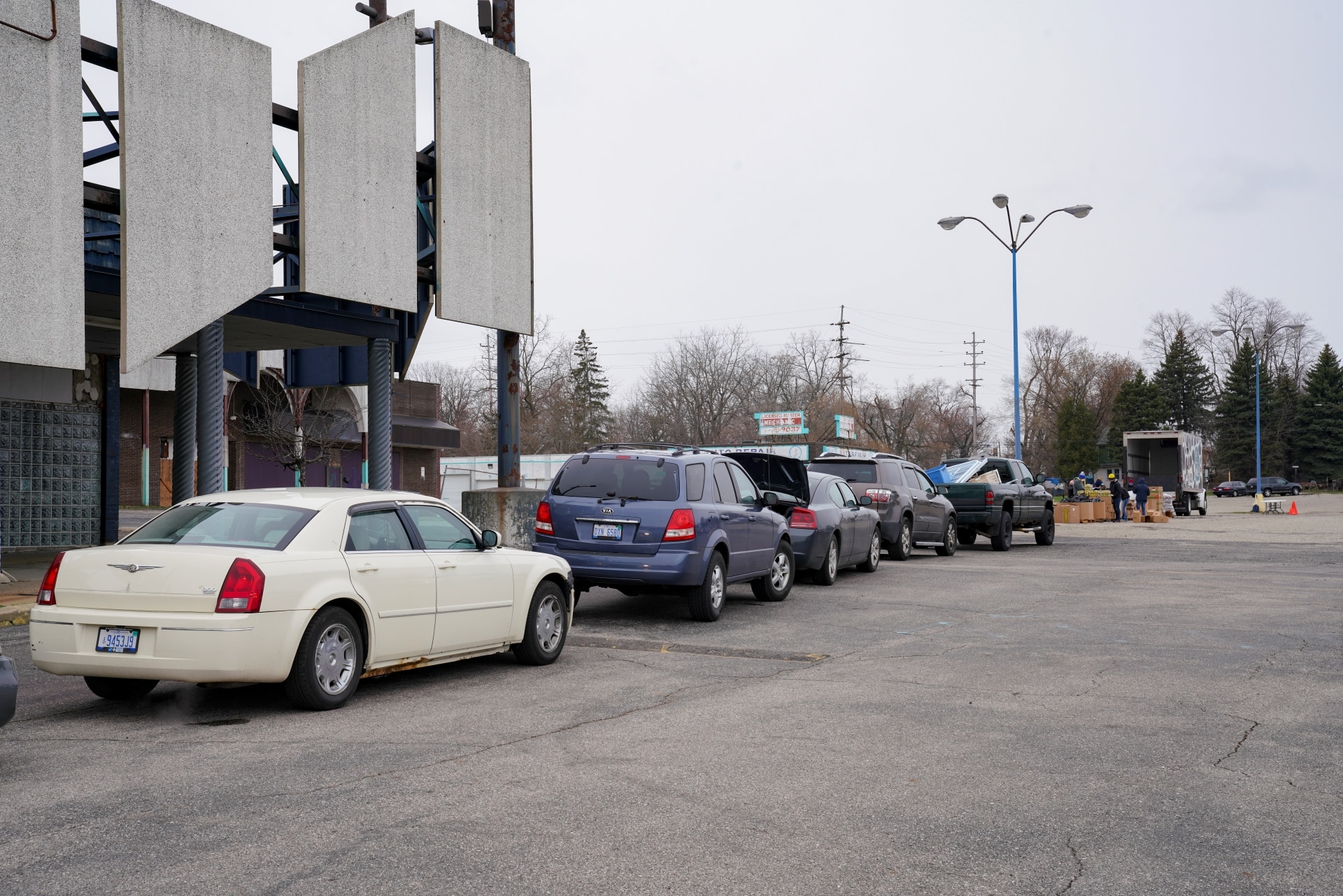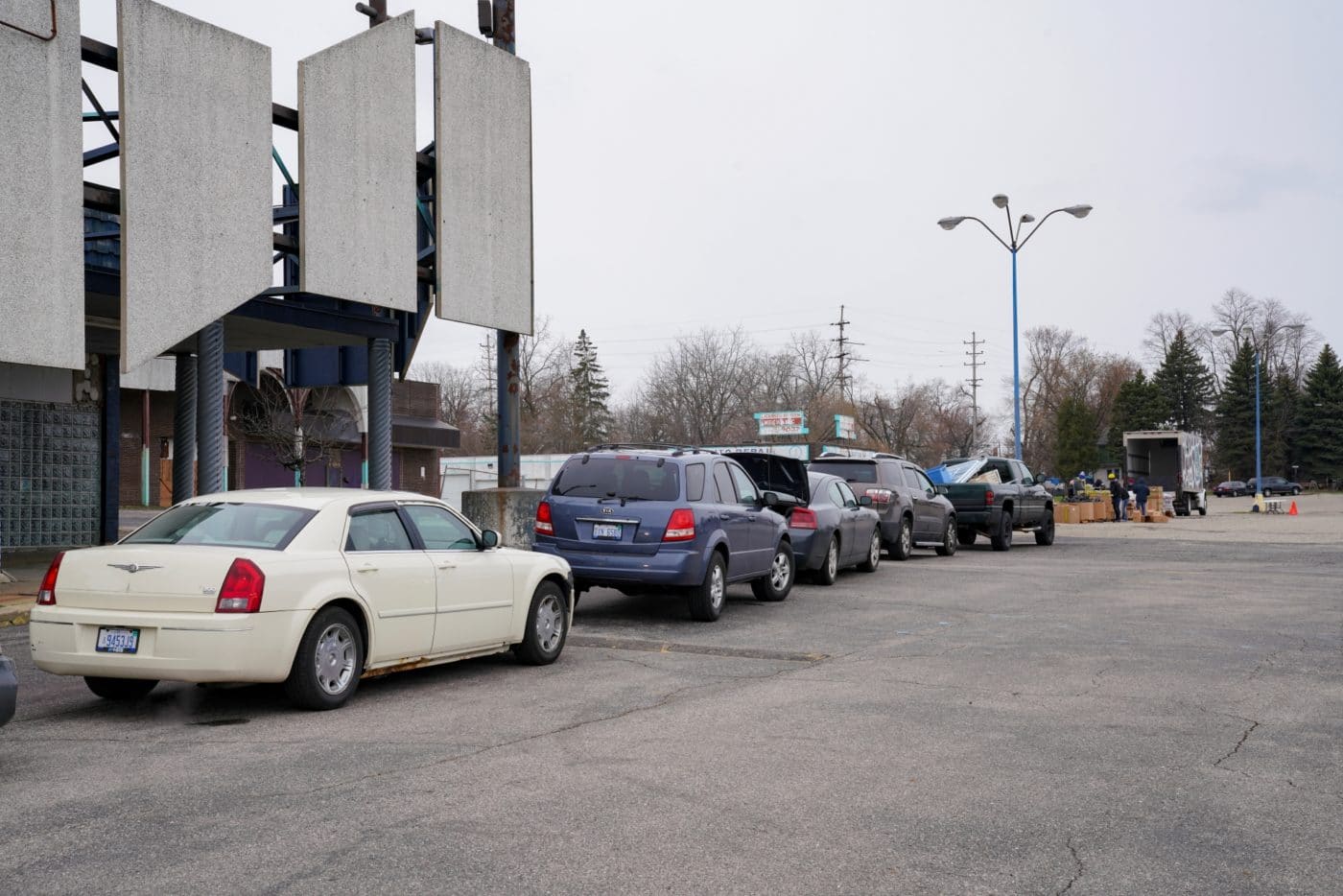 In Pontiac, Gleaners is providing food to a pop-up food bank run by David Coleman for several years. During the state of emergency, Gleaners has helped expand this food distribution site to serve up to 300 people every two weeks. "I heard about this from Mr. Coleman last month, and I was able to get food for my family," said Sonya Martin as she waited in line for the distribution to begin. "I have my daughter and granddaughter at home. I worry about them so much—it's all that I do." Fighting back tears, Sonya explained that her son-in-law owns a bricklaying company, which employs both her daughters and their spouses. As business has stopped, so has their income. Finding food for her family has suddenly become Sonya's main focus. And her elderly mother is also at high-risk. "She just had lung surgery in February—which is crazy. My niece cares for her at home, and I make sure they get food without leaving the house."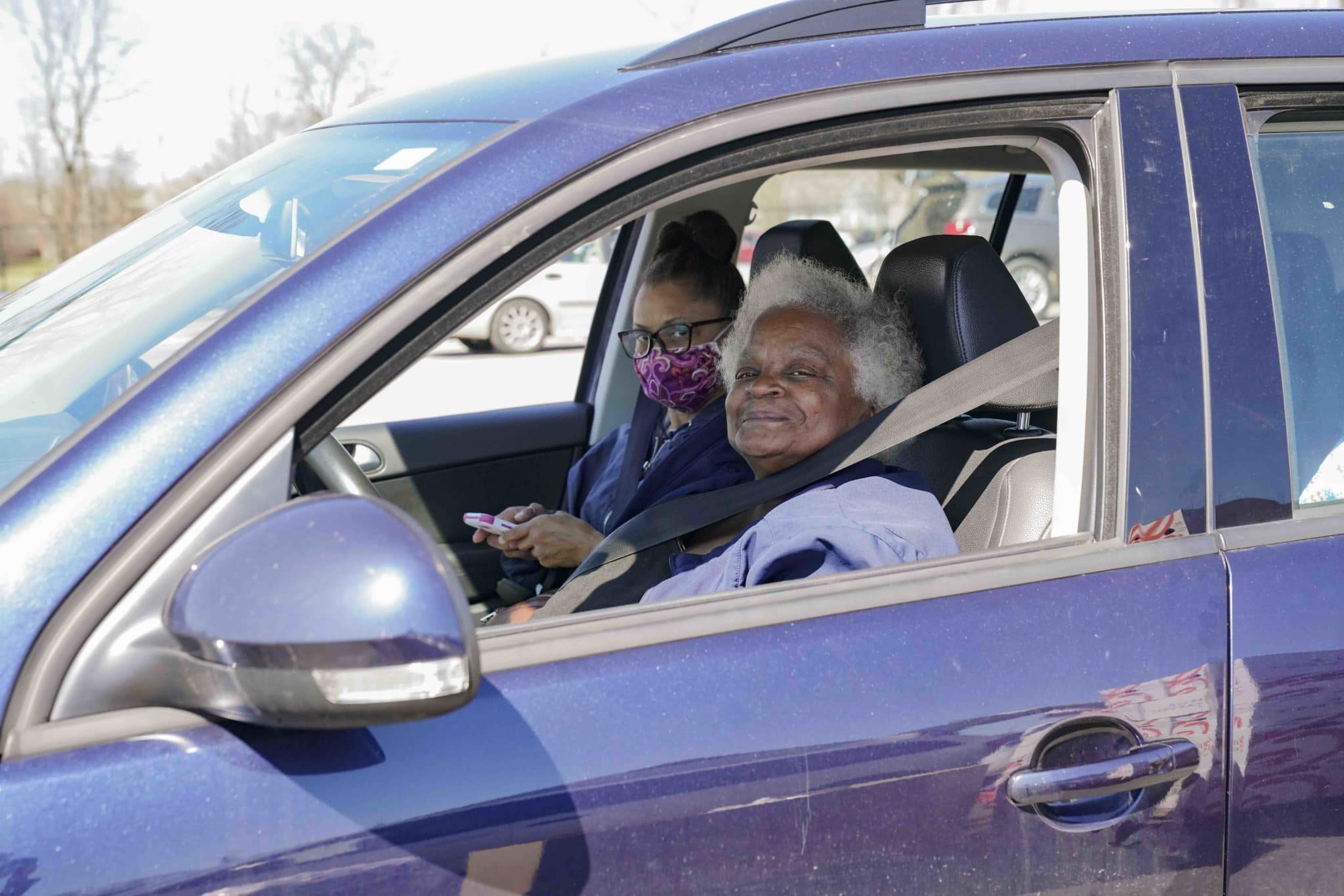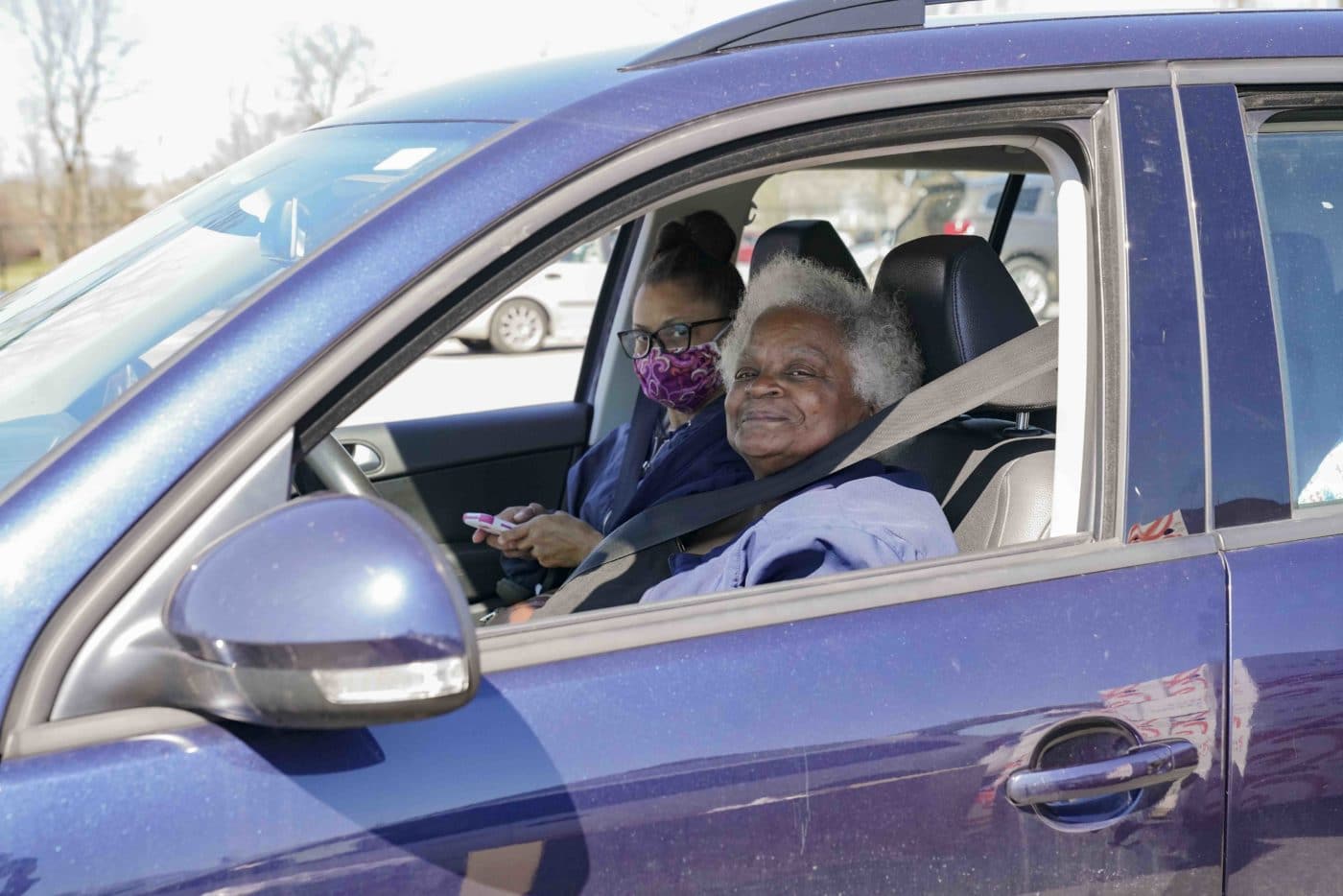 Many families have had to make sacrifices as they find new ways to make ends meet. Barbara Deloach is taking care of her eight-year-old grandchild, while her son tries to find a new source of income. He was laid off from his job at a major automotive factory in mid-March and has been finding day labor at a car wash and as a newspaper distributor. "We haven't seen my son in two weeks because he is trying to find work, but also because he wants to keep us healthy." Barbara lives on a fixed income, which does not provide enough support to feed both herself and her grandson. "I appreciate you all so much—please don't stop! There are many of us who wouldn't be eating without you."
Gleaners is committed to feeding our hungry neighbors during this urgent time of need. We know the need for emergency food will continue well into the future.
---
Need help? Call 2-1-1- to be connected to an emergency food assistance nearest you. Visit our food distribution page for more information about Gleaners' drive-up sites.
Want to help? Donate today.
Our ability to adapt operations to best serve the community relies on support from individuals like you. Monetary gifts help us collect food and ensure distributions continue to make it to those most in need.