As soon as the first cases of COVID-19 were reported in Michigan, Gleaners' My Neighborhood Mobile Grocery program (MNMG) adapted services in order to provide seniors safe access to affordable healthy food. "It all came to a head at once," said Erika Campbell, MNMG Program Coordinator. "We picked up the phone and called each of our partners—to both understand their concerns and explain our strategy to safely meet the need of their residents."
Each week, the grocery truck visits housing complexes, home to thousands of Michigan's veterans and seniors. Residents can purchase a wide variety of healthy food at reduced cost without leaving their residents. In mid-April, amidst the state of emergency, MNMG served a record number of guests—more than any time in its five years of service.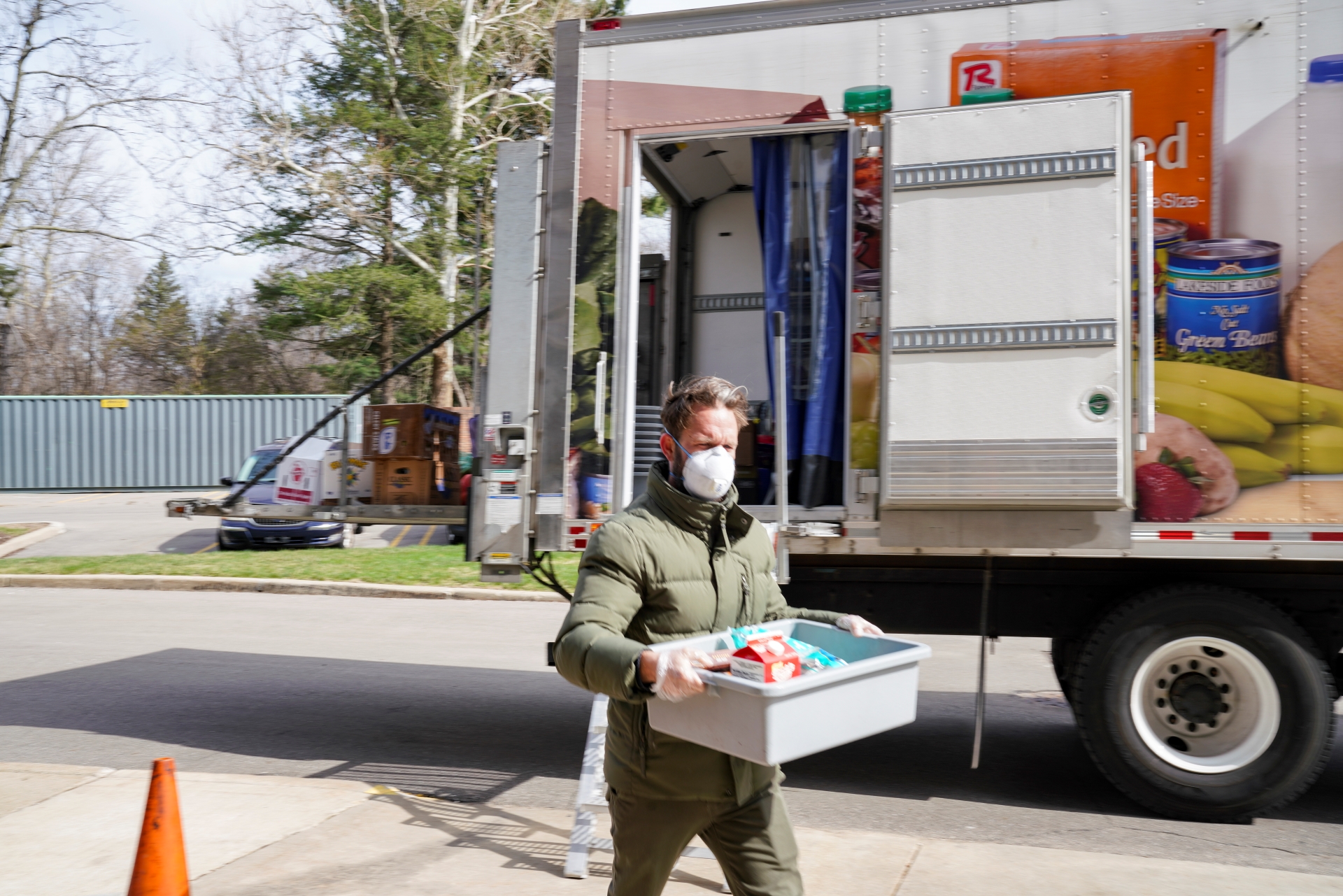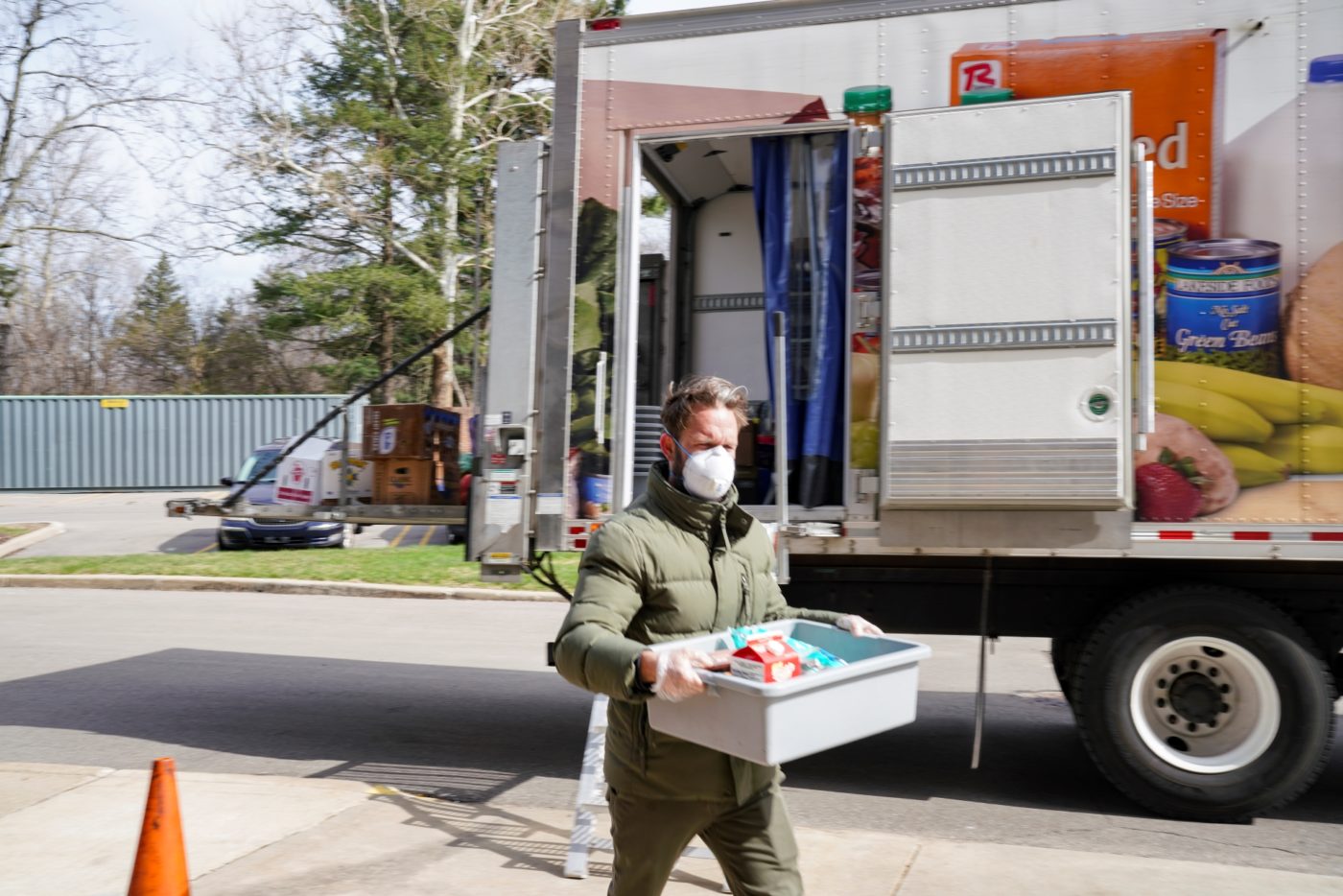 "For the population we serve, the biggest barrier they face to eating healthy is access," said Campbell. "For seniors suddenly at risk—leaving their house would possibly put their life in danger. I couldn't imagine the choice between having food and risking my life. That's why we are taking all precautions to continue this work."
The MNMG team has tailored services to meet each location's unique needs. "It was a daily evolution for the first two weeks—but now it's a groove," said Campbell. "The service coordinators and maintenance staff at each location give one hundred and twenty percent." All locations provide a no-contact service. The location staff distribute order forms to residents the day before the pop-up market. When the MNMG team and truck arrives, orders are handed over and groceries are gathered. The location staff then delivers each order right to resident's door.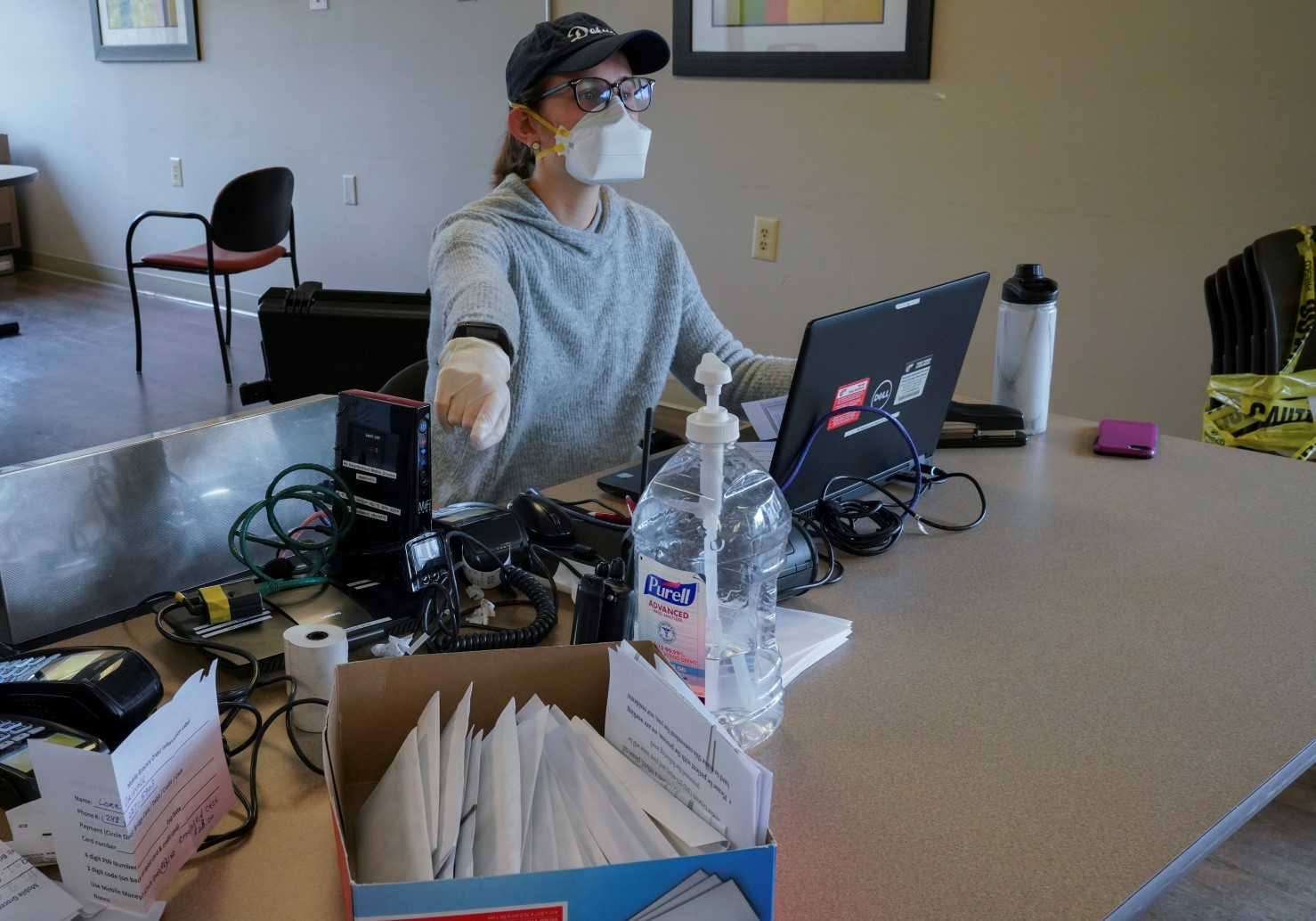 On April 14, the MNMG truck visited the McDonnell Tower Apartments in Southfield, which houses 450 residents. Adrienne Cornell-Smith, Resident Services Coordinator, said the visit marked McDonnell Towers' second year partnering with MNMG. "No one wants to risk leaving," said Cornell-Smith. "The fact that we can deliver groceries right to their door, at such a fast rate, is making a huge difference."
Cornell-Smith said she worries about the residents who do not have outside support. Before the pandemic, the apartment complex had a bus service that would transport a small group of residents to the grocery store every day. The service had stopped due to the 'Stay Safe, Stay Home' order. "We get a lot of emails and calls thanking us for continuing to run My Neighborhood Mobile Grocery," said Cornell-Smith. "This is their lifeline for food."
The MNMG team and the staff of McDonnell Tower fulfilled 117 orders—more than twice the normal amount. The team also worked an additional four hours to make sure residents received their groceries.
Learn more about the MNMG program here.
In response to the COVID-19 pandemic, Gleaners has been expanding our services to reach children, families and seniors affected by the state of emergency. Our ongoing School Food Mobiles help reach the 300,000 students in Michigan who are missing free and reduced-price school meals. New food distribution sites throughout our five-county service area are providing nutritious groceries to an additional 65,000 households affected by the crisis. We are also reaching at-risk seniors with emergency food boxes. Learn more about our emergency response efforts here.