Originally posted on Crain's Detroit Business
Gas prices in Michigan reached an average of more than $5 per gallon this week.
The effects of soaring oil prices are seeping into every industry in metro Detroit from transportation to real estate, and consumers are paying the price beyond just the gas pump.
Even though the logistics capacity crunch and shipping snarls have loosened up considerably in the past couple months, customers and consumers are not seeing price relief, said Todd Trompeter, vice president of logistics operations at Florida-based BlueGrace Logistics, whose local customers include major automotive suppliers and retail companies. The reason is skyrocketing fuel prices.
The transportation industry's major concern has shifted from a driver shortage and lack of container space to fuel costs, which are passed through from shipper to customer to consumer, Trompeter said.
"Rates are down, but gas prices have kept the overall costs high, so customers are not seeing relief," he said. "The suppliers are still paying these elevated rates, so to make the profit, the cost of the goods remains high."
Trompeter said BlueGrace is still seeing high demand for shipping in some segments of retail, such as outdoor gear, but automotive suppliers have slowed down. For the past two years, many manufacturers worked feverishly to procure parts amid a shortage stemming from COVID-19 disruptions. Many now are sitting on inventories that are not moving out of their plants as quickly, Trompeter said.
"Overall, we are definitely seeing an improved capacity out there," he said. "There's more availability, more trucks available."
Amid soaring gas prices, truck drivers are facing a "tsunami," said Paul Adams, the CEO of RoadEx Solutions LLC, a Livonia-based financial services company for independent trucking companies.
In general, Adams said of the current state of the industry, operating rates for drivers are down while the cost of fuel is up. Contracts for the loads that truckers haul are generally signed weeks in advance, meaning gas prices were likely more than $1 less per gallon at the time, he said.
"It couldn't happen worse for trucking companies," said Adams, adding he's not expecting the situation to improve in the foreseeable future. "There's nothing on the horizon."
— Kurt Nagl and Nick Manes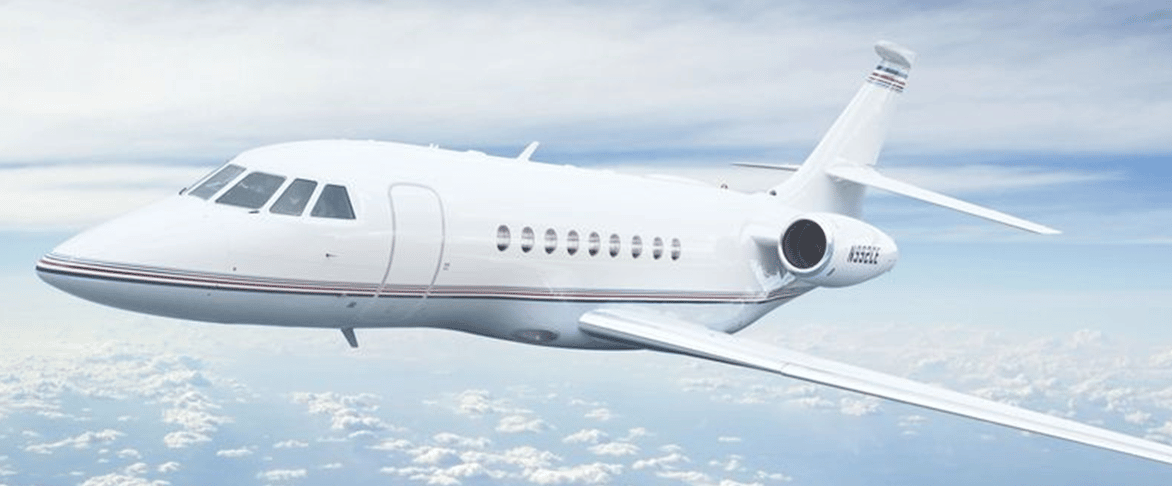 Jet fuel at a premium
Fuel for Corporate Eagle has risen 32 cents per gallon for clients in the past week.
The private and corporate jet service provider based at Oakland International Airport in Waterford Township paid $4.12 per gallon at wholesale for jet fuel this week, CEO Rick Nini said.
Corporate Eagle's operations have a 40,000-gallon capacity for fuel and purchases off the pipeline weekly.
Since December, cost to its clients for a 2.7-hour one-way flight has risen 23 percent, directly due to the rising cost of fuel.
However, fuel costs haven't grounded any of Corporate Eagle's clients.
"I have never seen this before, so I don't know where we're going," Nini said. "We haven't seen a slowdown (in flights) yet, but I think people are going to use (the jets) less."
Corporate Eagle sells fractional ownership of its 17 private jets, in which several clients own part of a jet and schedule times to use it. Proving its clients are somewhat insulated from rising costs, Corporate Eagle has sold fractional ownership to 16 new clients since the start of the COVID-19 pandemic more than two years ago and six more are on a waiting list, Nini said.
The fuel costs, along with the use of Corporate Eagle pilots and staff, are passed on to customers, he said.
"I don't see our members needing to take a trip and going on Delta instead of flying their plane," Nini said. "But they may think twice about needing to go at all."
— Dustin Walsh
Real estate ramifications
In commercial real estate, the high cost of gas has wide-ranging ramifications, from construction to office usage.
Patrick Devlin, secretary-treasurer of the Michigan Construction Building and Construction Trades Council, said construction workers — many of whom drive pickup trucks — are feeling the pinch in their wallets.
"A lot of our people are driving those big rigs, and I don't know how they're doing it," Devlin said, noting that some skilled-trades workers have opted for four 10-hour work days to cut a day of travel.
Depending on a host of factors, including distance from the job, number of days worked and size of gas tank and fuel economy, construction workers could fill up their trucks two or more times a week, costing hundreds of dollars weekly and more than $1,000 per month.
Commercial real estate brokers also spend considerable time driving to and from various property showings, adding to their expenses.
Paul Choukourian, executive managing director in the Southfield office of Colliers International Inc., said the prices could affect everything from whether office workers spend more time working remotely to site selection criteria for new logistics and warehouse development.
"Obviously this will have an impact on the cost of construction," Choukourian said. "It's another tranche of inflation for us and it's going to get passed through to everything, not just filling up your car."
— Kirk Pinho
Nonprofits prepared in advance
Timing, foresight and a little bit of luck are helping some nonprofits weather rising gas costs.
When Gleaners Community Food Bank purchased a Taylor building as its southern distribution site for Wayne, Oakland and Macomb counties, it came with a bonus.
The former home of Dairy Fresh and Highland Appliance included a diesel fueling station.
The Detroit-based food bank — which also serves Livingston and Monroe counties — sends its fleet of 37 trucks, 22 of them diesel-fueled, out daily to distribute emergency and supplemental food to area pantries, soup kitchens, community centers, schools and mobile sites in communities.
After seeing steady increases in diesel fuel prices since mid-2020, Gleaners decided in January to refurbish the fueling systems at its new site and refill the diesel tanks.
"The strategy was to help stabilize our fuel crisis over time," said Stacy Averill, vice president of community giving and public relations.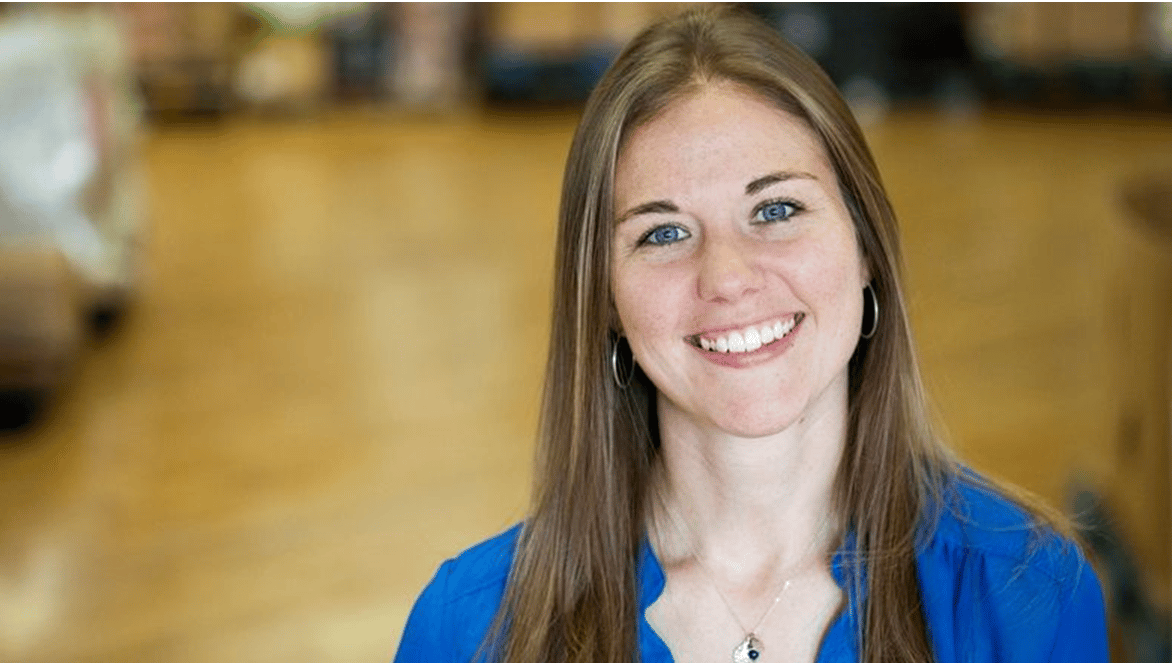 It was good timing because of unpredictable events like the more recent spikes in fuel costs, she said.
"When we saw the sudden spike back in March, our fuel expenses held steady because we had already purchased fuel that was in that fueling station."
Without the gas station, gas costs for Gleaners' fleet would have been double 2020 numbers, Averill said. Thanks to the fueling station, it was able to hold cost increases to 30 percent.
Bloomfield Hills-based Jarc, which provides services for 152 adults with development disabilities, is also benefiting from good timing and luck on an investment it made.
After seeing rising insurance costs rising for its 21 lift transit vans, Jarc, which operates on a $12.5 million budget, made the decision to invest $18,000 to put GPS devices in the vans. The devices include panic buttons that can send an alert in the event of emergencies and share driver speed and braking habits with Jarc's insurer. Along with safe driver training for employees, they've lowered Jarc's insurance costs by $25,000 annually, CEO Shaindle Braunstein said, more than paying for the devices.
At the same time, they're enabling Jarc to reduce the number of miles driven by planning the most efficient routes and scheduling client trips around the same times.
"Rather than looking at program cutbacks, we're taking our people where they need to go," Braunstein said.
Salvation Army's Southeast Michigan Adult Rehabilitation Center, which operates its chain of thrift stores, discontinued home pickups of donated items after the pandemic hit, Jacqulynn Idzior, administrator of business, said in an email. But it's feeling the impacts of rising gas costs tied to moving donated items between its stores and warehouses and hauling trash away. For the latter alone, costs have risen $90,000 so far this year, Idzior said.
"As a workaround, we are attempting to sell off and recycle as many items as possible including cardboard, books, plastics, etc," she said.
— Sherri Welch
Ride-share services battle climbing costs
As gas prices have climbed to more than $5 over the last few months, ride-share companies have tacked on surcharges and price increases to combat climbing costs.
Ride-service drivers in Michigan protested at Detroit Metropolitan Airport on Monday night, saying surcharges do not cover rising expenses.
Kathleen Miller, a YouTuber and full-time Lyft driver of 6½ years in metro Detroit, said she has reduced her rides as gas prices have risen.
"A lot of times, I'll just not work. I won't go anywhere, I'll just stay home because I can't afford it," Miller said.
Now, Miller said that if she makes $100 on a Lyft ride, about $30-$40 will go toward gas.
Lyft and Uber do not reimburse drivers for gas or other car-related expenses. However, since mid-March, riders have paid an additional 35-55 cents per trip, which goes to the driver in an attempt to combat inflating gas costs.
Despite the rising price of gas, Uber representatives said the business continues to see an increase in active drivers on the platform nationwide. May was its best month since March 2020.
"Even though it's $5.29 a gallon, it's 55 cents (extra) no matter how long the ride is," Miller said. "We need more money to cover the expenses."
— Minnah Arshad
Lawn mowers cut service area
LawnGuru, which matches homeowners with service providers to perform yard work, serves about 5,000 recurring customers in metro Detroit plus thousands more nationwide. Co-founder and President Skye Durrant said the Ann Arbor-based company saw about a 10 percent price hike compared to last year from most of its providers, which he said was heavily tied to rising gas prices and the ongoing labor shortage.
"What providers are really thinking about as owner-operators these days is route density and route optimization, so having jobs as close together as possible is obviously the best way to run their business," Durrant said. "What that means sometimes is that they're dropping jobs that they used to do that were kind of on the outskirts of their service area just because they know they can't make money on those jobs anymore."
Durrant also said that many factors affect a lawn mower's gas mileage. While newer professional lawn mowers can complete a job with well under a gallon of gas, regular residential and standard push mowers are notorious for poor gas mileage, he said. Soil moisture levels, the lawn's incline, equipment size and other factors also play into gas efficiency.
While soaring gas prices have affected the scope that LawnGuru providers can cover, Durrant said that the company is still in its high growth phase, and this is projected to continue this year.
— Minnah Arshad

Gas stations themselves feel pinch
Running a gas station is a competitive business and with an increase in demand at a time when supply is low the job becomes even harder, said Mark Griffin, president of the Michigan Petroleum Association and Michigan Association of Convenience Stores.
Gas stations are being forced to raise their prices on top of other challenges they are facing, like staffing, Griffin said.
While there is usually a 2 percent profit margin per gallon of gas, Griffin said there is no margin right now.
"They are losing money on fuel bought today, sold today," he said. "Another thing I don't think people realize is we (Michigan Petroleum Association) prepay all the taxes."
Total tax per gallon of gas after federal, state and sales tax charges is about 73 cents. Additionally, there is a 65-cent overhead cost per gallon, totaling about $5.52, Griffin said.
"At the end of the day, it's a supply and demand (issue and) supply's down," he said. "Demand is going up as we fight our way out of the pandemic and we haven't even talked about what's going on with Russia and Ukraine … and how it is impacting the global price of crude oil."
Griffin said in this environment business owners are forced to place their bets on the economy or raise prices.
"We either have to raise our price or we suck it up and hope that (the price of crude oil is) going to turn around the other way and start going down and we'll be able to hang on to that high price," he said. "That's when we make money on gasoline, when the price is going down."
— Amelia Benavides-Colón

Fuel exec: 'Prices not affecting us yet'
ACE Petroleum founder and CEO Moses Shepherd on Tuesday said his company isn't feeling the affects of the continuous increase in gas prices.
Shepherd, who established the Black-owned, Detroit-based company in 2017, said the volume of gas he supplies for municipalities and businesses has not changed.
"… because the companies still have to operate on some kind of fuel," Shepherd said. "The prices are higher, but the companies still need the fuel. It's unfortunate, though, that the high prices are really affecting the everyday, ordinary driver."
ACE Petroleum is a national supplier of diesel and petroleum. It also offers fuel management software technology that monitors customer inventory to see when drivers fuel up and how much they add to their tanks.
The company is in the middle of a five-year, $27 million contract with the city of Detroit to supply fuel for municipal vehicles.
Shepherd said no one to this point has approached ACE administration about making changes to account for the increasing gas prices.
"It's a pretty short drive for pretty much everyone who works in our office," he said. "No one has come to management to ask any questions related to changes in scheduling or moving to a remote model."
If prices continue to skyrocket, Shepherd sees more everyday workers moving to use public transportation.
"I think if that takes place, our volume will increase," Shepherd said. "The city will have to figure something out — put more buses out on the road to accommodate the people who opt to use public transportation."— Jay Davis