Please note: All photos were taken before the COVID-19 pandemic. Gleaners Community Food Bank continues to follow all safety recommendations provided by the CDC and local governments, including the use of masks and social distancing.
Every year, Spring Into Action: Food Fight invites organizations and individuals to join in Gleaners' mission to provide nutritious food to our hungry neighbors. After the rush of the holidays, food donations can slow down. By participating in the annual competition, 15 teams helped raise food and funds for our hungry neighbors.
Due to COVID-19, 2020 Food Fight was hosted as a Virtual Food Drive. The online donation system allowed teams and their donors to give back from the safety of their own home. In addition, every gift was doubled—thanks to the Harold & Kay Matching Gift Fund. Each dollar donated provided six meals.
Together, participating teams raised a total of $11,831 for Gleaners! All food and funds raised during Food Fight 2020 supported our emergency response efforts—reaching 12-14,000 additional households each week during the COVID-19 pandemic!
Learn more about the winners:
1st place: Ruby & Associates $3,580
Why We Participated: Ruby's staff has volunteered with Gleaners' My Neighborhood Mobile Grocery program for the past several of years. Due to restrictions and cancellations of various annual volunteer events and internal fundraising activities, Ruby's internal Community Service Committee chose to participate in Spring Into Action Food Fight. It was a great way for our staff to contribute and help Gleaners feed people in need. In addition, the cancellation of Ruby's annual industry networking event meant that we could shift our spending to important causes helping those impacted by COVID-19. Lastly, our CEO matched all employee donations through Spring Into Action Food Fight—helping Gleaners continue the important work they do in our community.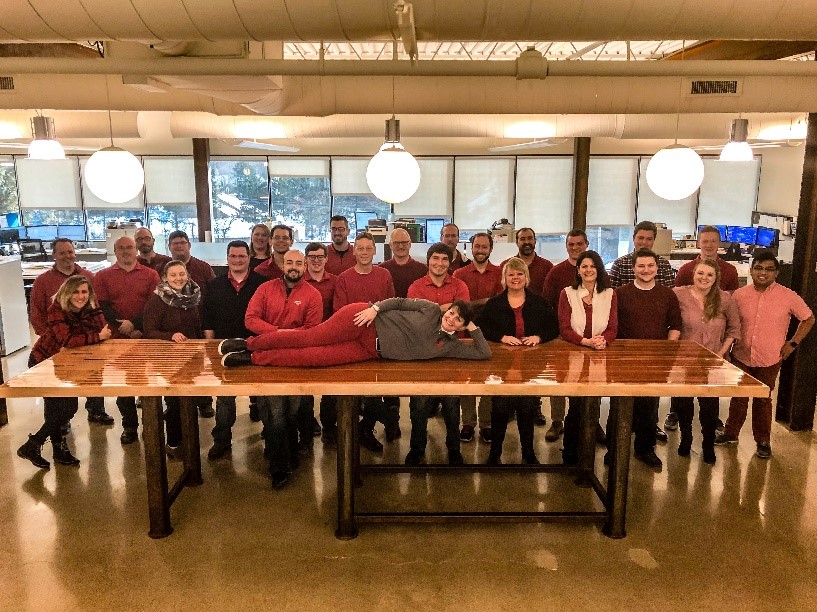 ---
2nd Place: Jill Cole's Team – $1,393 (Jill Cole and Jane Omilian)
Why We Participated: Jane and I met while getting our Master of Social Work 38 years ago, and have worked in the fields of medical and mental health throughout our careers. When the COVID-19 pandemic happened, we wanted to do something that would make as big an impact as possible. We decided to join Gleaners' Spring Into Action Food Fight. We knew each dollar would be matched, meaning every dollar donated provided six meals! When we saw the long lines of people and cars lined up to obtain food during the crisis we automatically thought of Gleaners due to its long standing relationship with the metro Detroit community. Also, we choose Gleaners due to its reputation as a charitable organization whose funds go directly to the community.
---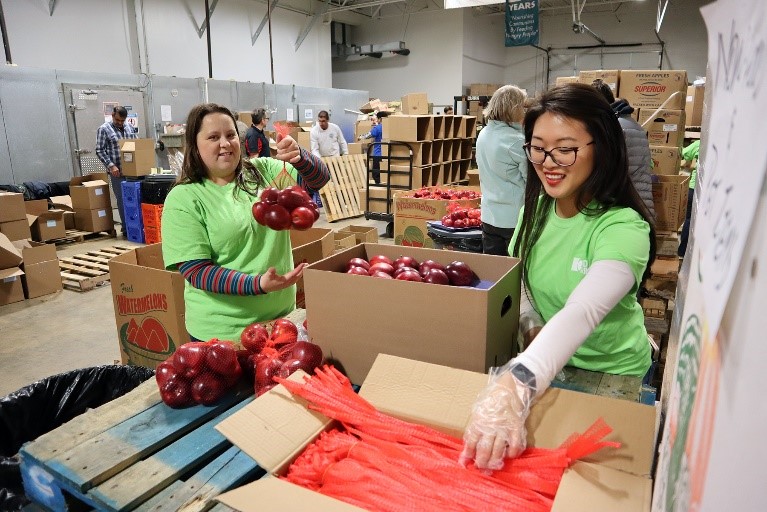 ---
3rd Place: Wade Trim- Taylor $1,225
Why We Participated: Wade Trim's decision to continue our annual support for this food drive and other Gleaners volunteer efforts over the years links back to our firm's core value: stewardship. We are dedicated to being good stewards of the environment and actively contribute to our professions and our communities. Thanks to Gleaners for the good work they do!
---


New Participant Award: Benefit Review Services $1,254.99
Why We Participated: Benefit Review Services, Inc. (BRSi) has always stressed the importance of giving back to our community. This year we decided to participate in Gleaners' Spring into Action 2020: Food Fight event to help do just that. We wanted to partner with an organization that continues to make a positive impact on our community. Gleaners is a local organization, has a great reputation for continuously helping our community, and makes it easy to participate because they offer all the supplies needed for a successful event (collection boxes, online donation site, etc.). The Food Fight drive was the perfect event to bring out the competitive and fun spirit of our staff at BRSi. When we signed up for this food drive, we had no idea how quickly the need for Gleaners would increase due to the COVID-19 pandemic. We are happy we could help, and we look forward to supporting Gleaners again in the future!