Every Thursday just before 5:00 p.m., a line of cars begins to build on 21st street to West Vernor Highway in southwest Detroit. This isn't rush hour traffic. People are parked. Drivers get out to stretch and say hello to each other. Kids play within arm's reach of the family car.
Since June, this occurrence has been a weekly staple. After Gleaners Community Food Bank launched its second Fresh Market Pantry location at the Mercado Food Hub, families in need throughout southwest Detroit have the opportunity to receive consistent weekly access to fresh produce, dairy and lean proteins. The market takes on a drive-up food distribution model where groceries are placed directly in the trunk of each car. Guests without vehicles can walk up and receive the food as well. While the fresh groceries are much of the draw, the format and hours also bring big crowds.
"The community response has been incredible," said Alma Perez, Agency Relations Coordinator at Gleaners. "The ability to launch this new type of service during the pandemic has been a beacon of hope. We know the need is great, and Fresh Market helps us get more vegetables, fruit and dairy out to young families and our seniors who are struggling."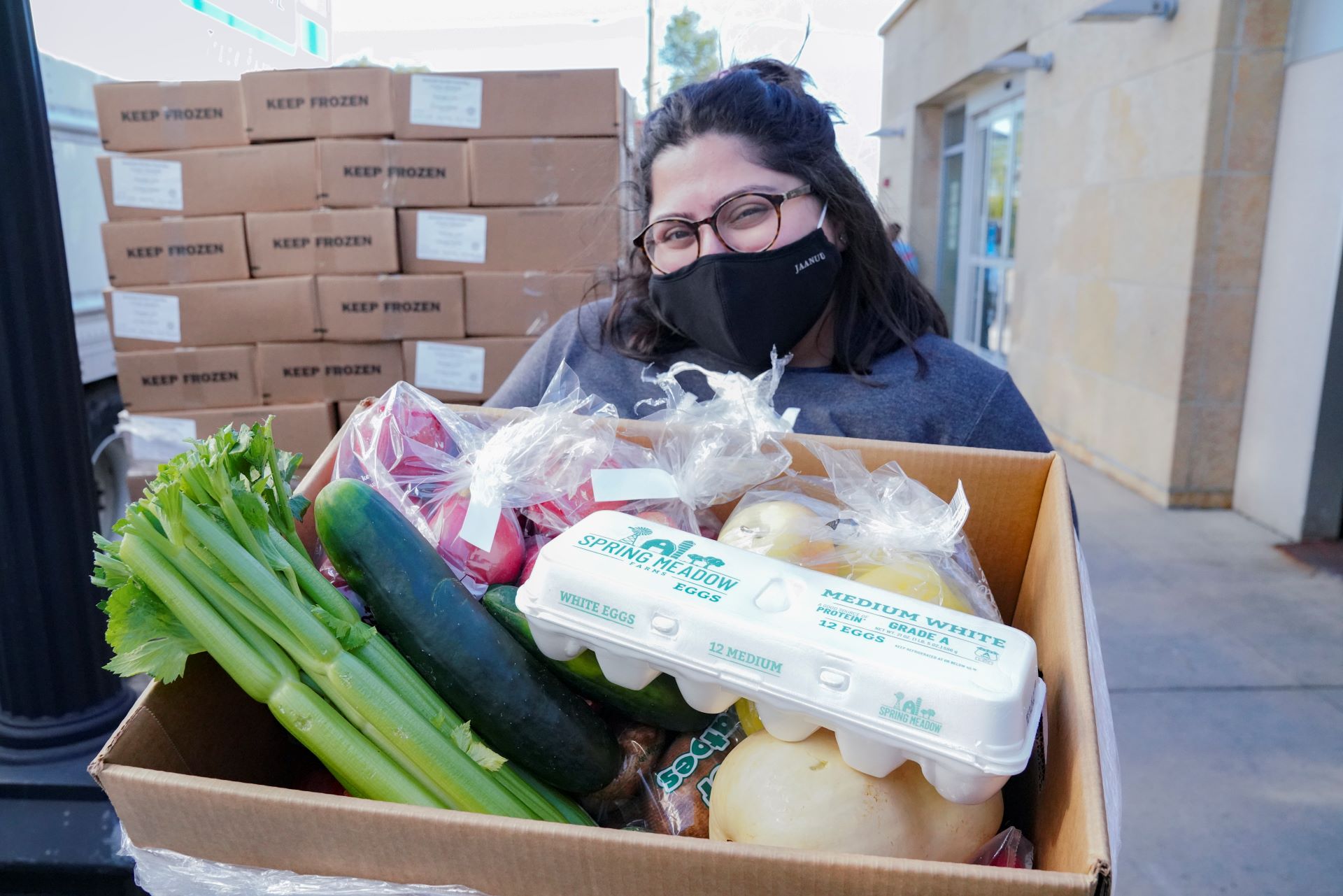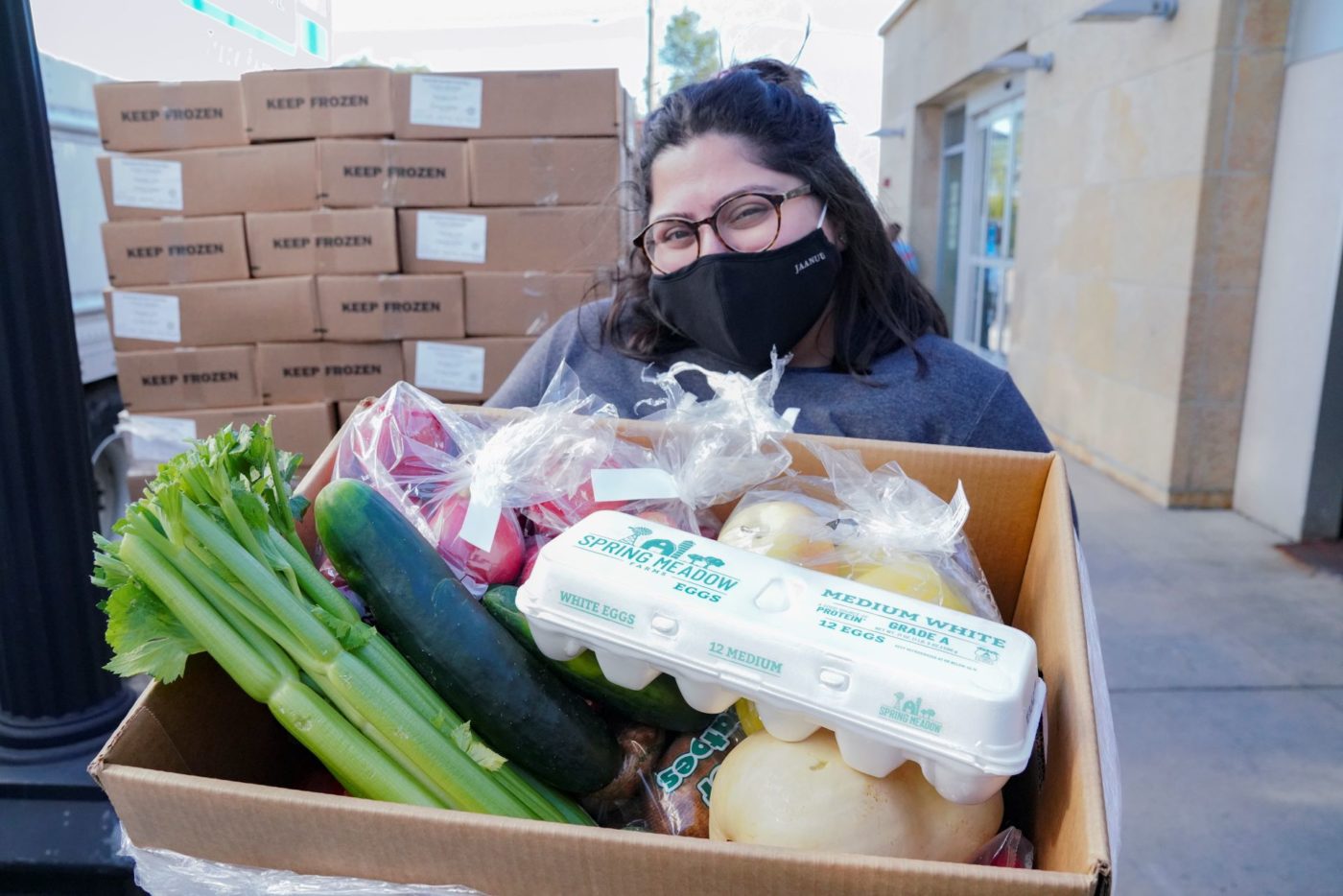 ---
Walk down the line of cars and you will see a variety of vehicles and people inside. They are young parents with kids in tow and neighbors carpooling together. They are elderly folks who haven't been able to access fresh produce during the pandemic and young adults picking up food for their families at home.
"I'm here by 3:00 p.m.," said Bruce, a local senior resident who lives on a fixed income. "I have diabetes and am undergoing treatment for what my doctors think is the early stages of stomach cancer," said Bruce. He has a lot of worry on his mind lately and said the weekly outings to the Fresh Market Pantry with his neighbor have been lifting his spirits. Living on a limited budget and with worsening health, Bruce is grateful he can stay in his vehicle while the Mercado staff safely place fresh groceries in his trunk.
Around the corner, Betty is waiting with her two young children, ages four and eight. She visits the Fresh Market Pantry after picking up her kids at the Academy of the Americas. Betty's employer reduced her work hours as a result of the COVID-19 pandemic. With a tighter budget, Betty said she is having a hard time accessing healthy options for her young kids. "The food definitely helps us get by," said Betty. "The fresh produce is really wonderful. The kids like the fruit and cereal. I prefer them to eat as healthy as possible."
Bruce, Betty and the 267 other households in line received 37 pounds of fresh produce, one box of lean proteins, 3 dozen eggs, a gallon of milk and fresh cheeses. Providing more than 70 pounds of fresh healthy food takes a lot of coordination and two continuous hours of distribution.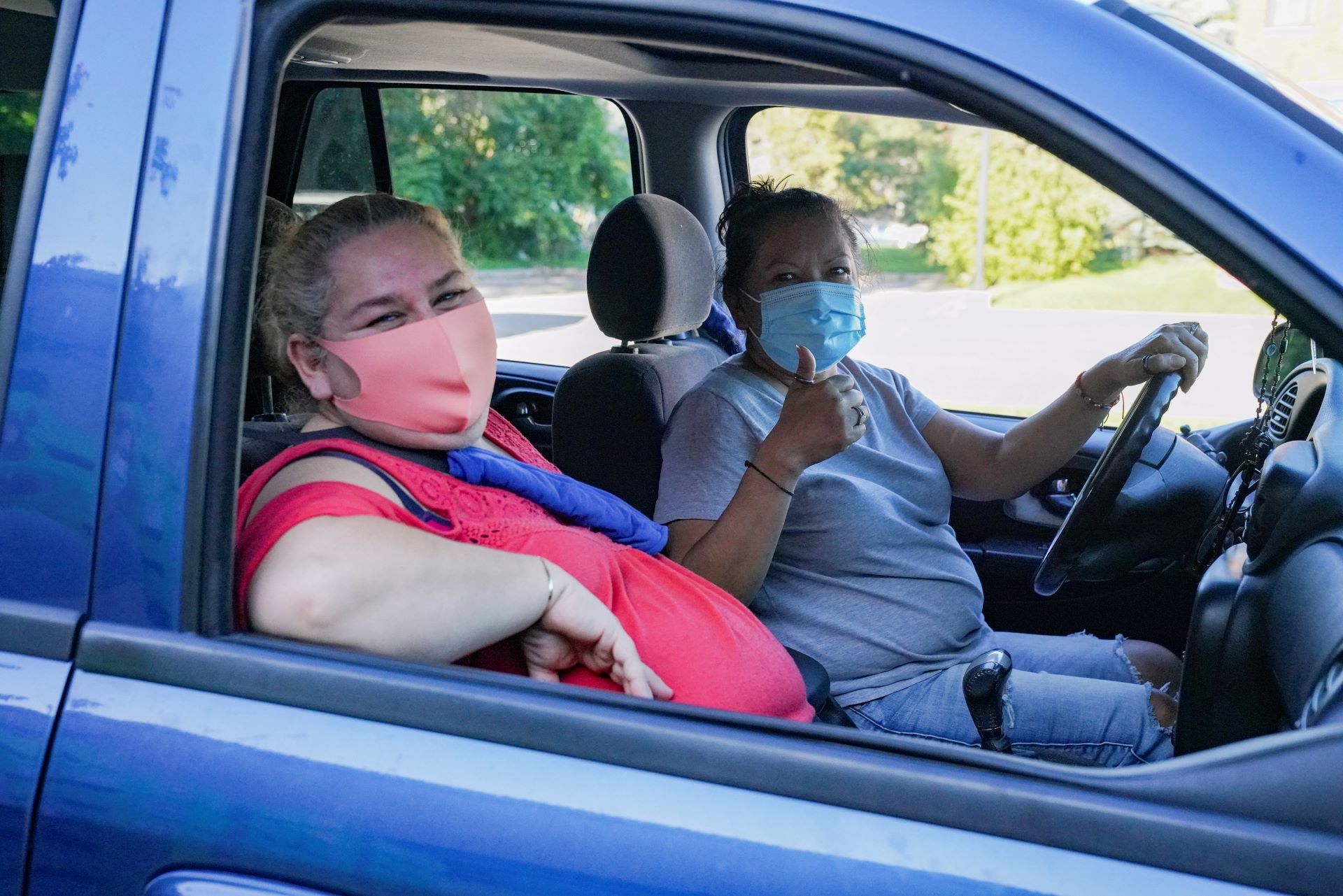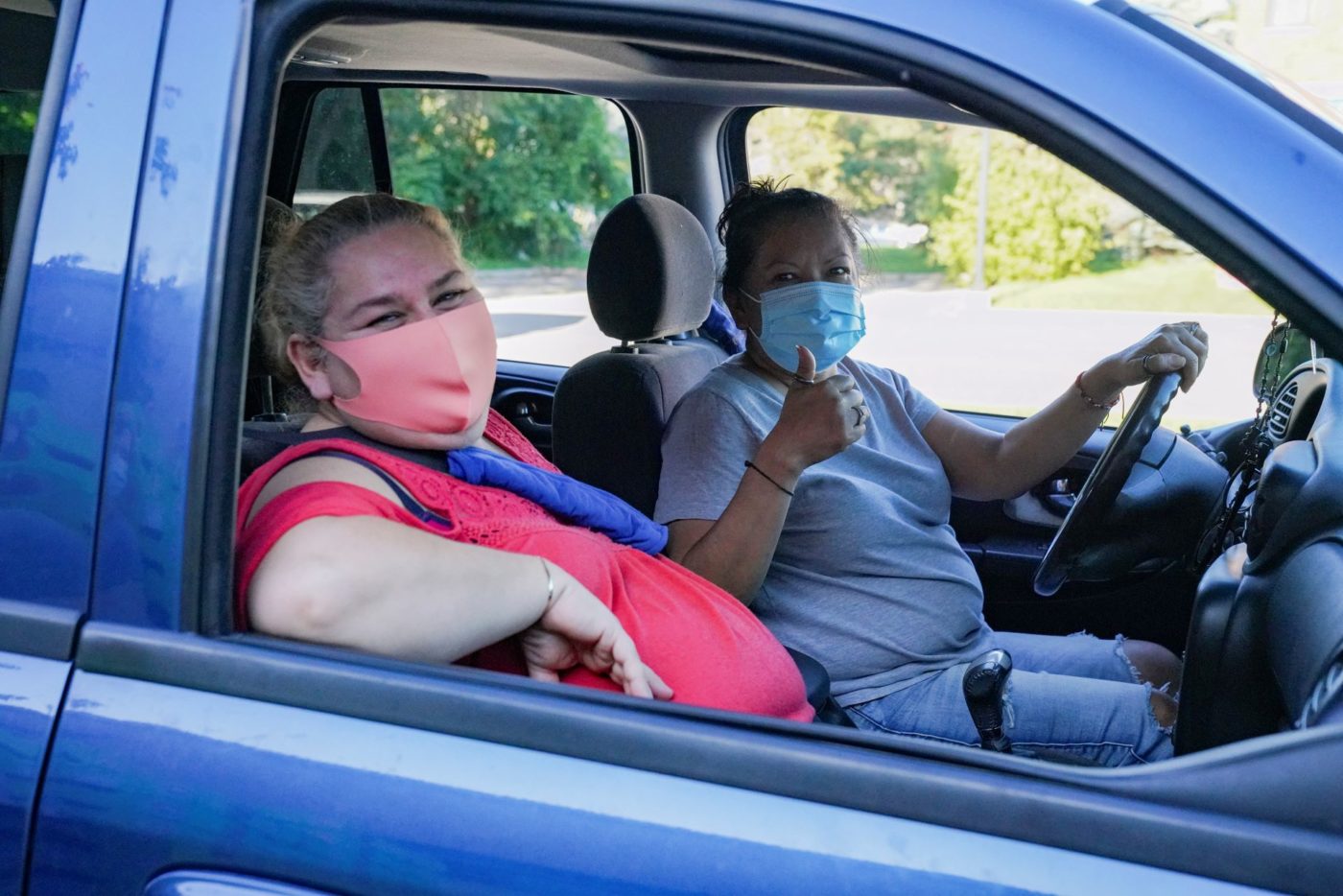 ---
Gleaners' Fresh Market Pantry initiative launched in October 2019 at the Shared Harvest Pantry in Livingston County. Back then, guests could visit the pantry to shop for what they needed. Since the COVID-19 pandemic arrived in Michigan, Shared Harvest has also adopted a drive-up model and increased operation hours to include two openings from 10:00 a.m.–1:00 p.m. and 5:00–7:00 p.m. The evening hours and drive-up model are helpful for guests like Rachel. "I come every Wednesday and they give me milk, eggs, cheese, and produce like potatoes and squash. It's amazing."
Two years ago, Rachel was in and out of the hospital with life-threatening complications from Crohn's disease. "Life can truly change in an instant." Rachel's health is her biggest focus. Today, the side effects of the disease are more manageable, thanks to many support systems including friends, family and Gleaners. "Coming here has helped out so much in my life. Fresh, good, healthy food," she said. "If you don't have your health, you don't have anything. I was down to 86 pounds at 5 feet 11 inches tall. I have so much more strength now."
Rachel visits the Shared Harvest Pantry every month, and the Fresh Market Pantry when she needs access to additional produce and dairy. Living with Crohn's, Rachel cannot eat processed foods. The pantry staff and volunteers help make sure Rachel has enough healthy food to make it through each month.
"I was extremely embarrassed to come. I had never been in a low like this. Even as a child, I always had enough to eat. I donated. I supported my elderly parents. I always gave and never needed," said Rachel. "This was the first time in my life where I had to worry about putting food in the refrigerator and not have the money to pay for it."
Rachel encourages anyone in need to visit Shared Harvest and the Fresh Market Pantry. "It's very humbling to say the least, but I am very appreciative. I'm not embarrassed any more—I feel privileged. There's a difference. I feel privileged to be here—I'm lucky and fortunate."