Written by Jaz Popa
Michigan is known for its bountiful summer harvest, but that doesn't stop once fall comes around! During these cooler weeks as the leaves start to change and summer transitions into autumn, there will still be plenty of incredible produce that's in season here in Michigan. Grab your sweaters because it's time for some delicious, warm, fall inspired recipes to make with all your in season fall produce!
Apples
When we think of fall, we think of apples. Fall apples are sweet and crisp and perfect for every type of recipe, sweet or savory! Add them to a salad to give it some texture and sweetness. Try them sauteed with some chicken or pork to switch up your dinner. Or just enjoy them alone for a quick, healthy snack!
You can store apples on the counter or in the fridge. Refrigerating them will help them last longer and preserve their flavor and texture. To prevent them from browning after they've been sliced, brush them with a bit of citrus juice!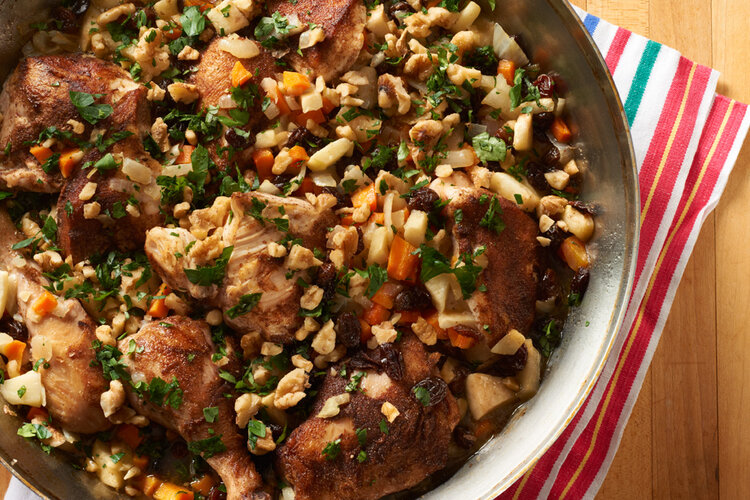 Pumpkins
Another veggie that comes to mind when we think of fall is pumpkins! Pumpkins can be used for so much more than just Halloween decorations. They make delicious soups and desserts!
You can store pumpkins in a cool dark place like a pantry, cellar, or refrigerator. When you want to use the flesh of the pumpkin, try baking it first and then scooping the flesh out. And don't forget the seeds make a delicious snack when they're roasted!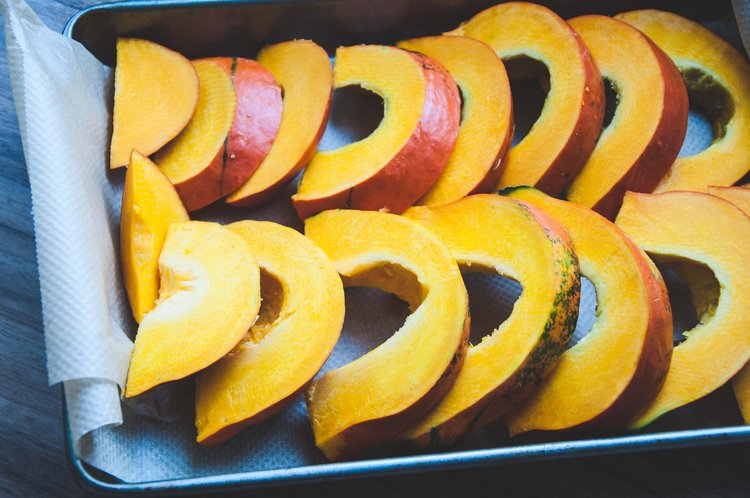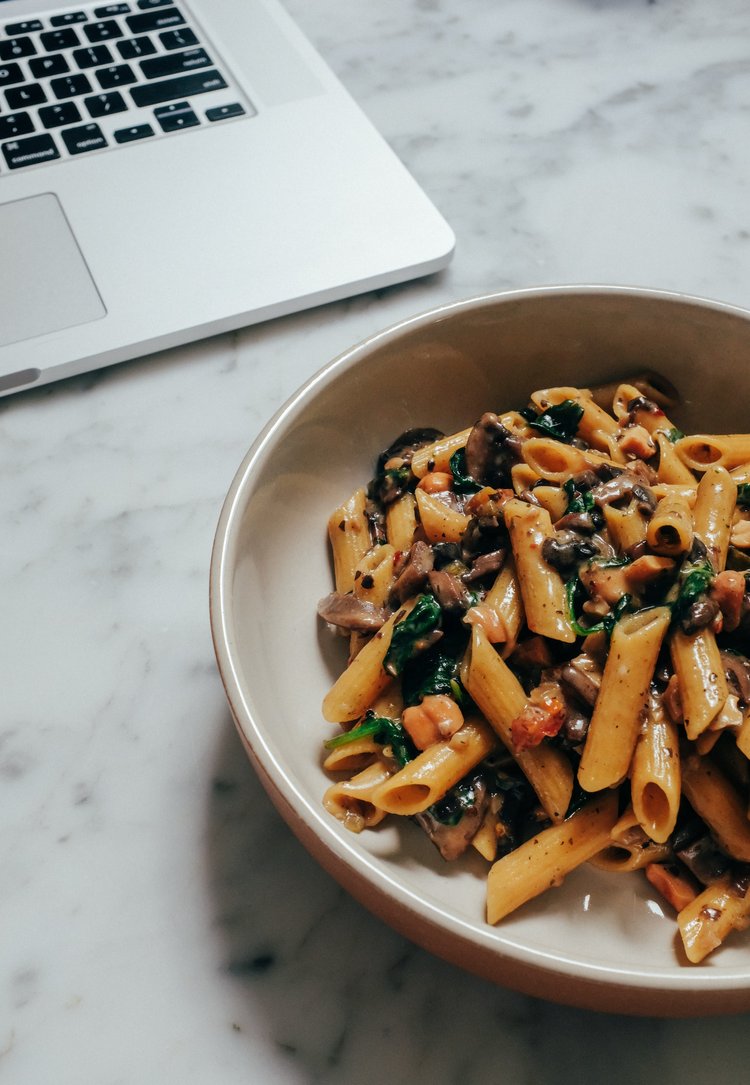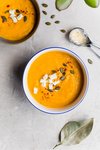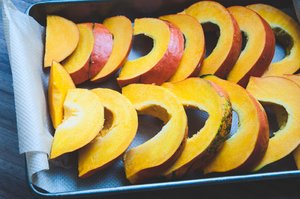 Winter Squash
Similar to pumpkins, winter squashes are another one of our favorite fall veggies. This includes acorn squash, butternut squash, and delicata squash to name a few. They are fabulous roasted, make the creamiest soups, and are delicious stuffed! They also make a great substitute for sweet potatoes!
Store winter squashes just like pumpkins, in a cool dark place like a cellar or the refrigerator. Try cutting your winter squash in half before you peel it to create a flat surface and to prevent any knife-related injuries.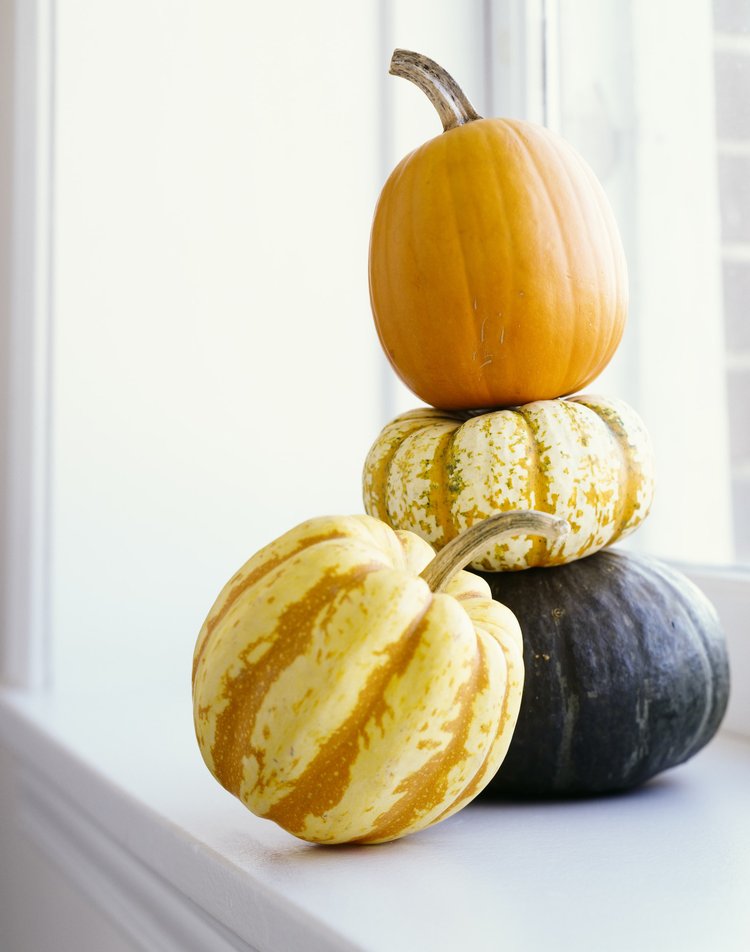 Carrots
Carrots are a fall staple. You can throw them into anything! You can roast them, put them in a salad, or shred them and put them into sauces or minced meat mixtures. You can even put them into desserts!
Store carrots in a sealed container in the fridge. If your carrots have the greens on them, be sure to remove them before storing. But don't throw them away! Use them in a salad or to make a delicious pesto! Pro tip: if your carrots go limp, throw them into a bowl of ice water to crisp up!
Potatoes
Potatoes are one of the most versatile veggies and they just so happen to be in season during the fall! Roast them, mash them, or sauté them! Any way you make them, they are sure to be hearty and delicious.
Store potatoes in a cool, dry area. Avoid refrigeration.
Cabbage
Cabbage is another amazing veggie that's in season during the fall. It's amazing cooked, but is also delicious raw and can give a great crunch to salads or tacos!
Tightly wrap cabbage and store it in the refrigerator.
Some other veggies that are in season during fall are eggplants, greens, radishes, spinach, brussels sprouts, broccoli, beets, grapes, pears, turnips, onions, celery, and cauliflower. If you see any of these incredible veggies at your local grocery store or farmers market, pick some up and try them out! They will be so delicious, cheap, and nutrient dense since they are in season. Get inspired by the season of fall and try one of these healthy yet comforting recipes!
Sources: